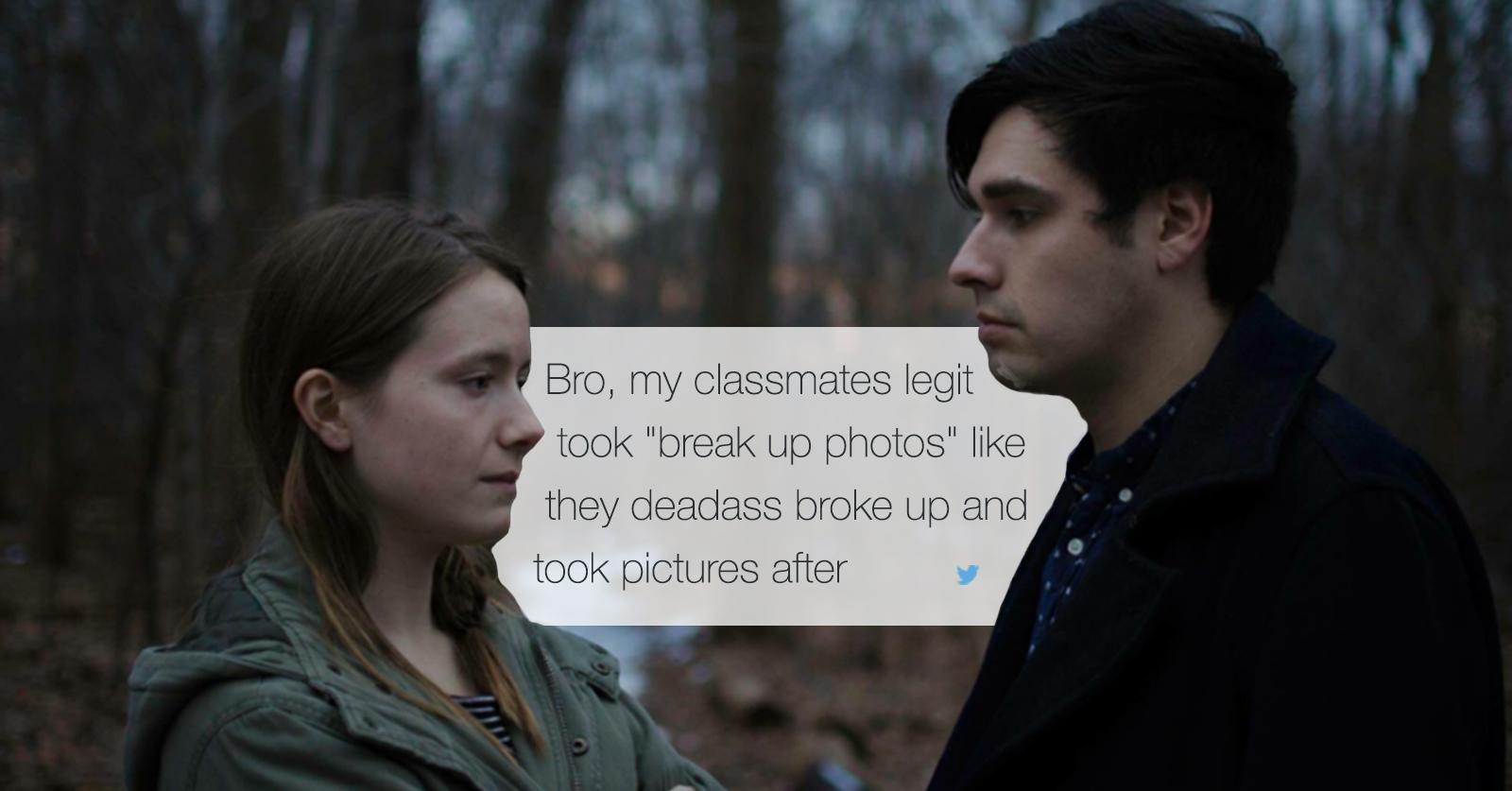 This Couple Had A 'Breakup Photoshoot' And The Internet Has Feelings
By Omar Rimawi

Updated
In the age of Instagram, we're seeing a lot more of our friends' and families' intimate moments than ever before. Sometimes a little too much. I once knew a guy who would send selfies from the toilet. But one thing I never expected to see if a photoshoot commemorating... a breakup. Having been through a few breakups in my time, I can say there are few periods of my life I less want to be photographed than when I am puffy-eyed, snot-nosed, haven't slept more than a couple hours in a week, have been crying non-stop, and have ignored all rules of hygiene or eating healthy. It's not a pretty time in anyone's life nor is it one most people want to put on display. But these people are... not most people. They did a photoshoot to announce they were splitting up. The results are predictable hilarious. Seriously, who does this? Please don't let this become a trend.
Photoshoots with someone you love are always nice. Think about engagement shoots, weddings, baby showers... They're a great way to showcase budding romance, your love for your family, a way to remember your pet, and a host of other reasons that make you feel soft and mushy inside.
You know that there's no way the internet is going to stay quiet after someone posts pictures of a breakup photoshoot.
After the initial shock, the creative commentary started rolling in.
While normally I would bash an idea as absurd as this, I'm also a photographer and have very reasonable rates, so please feel free to book your breakup photoshoot with me at your earliest convenience.