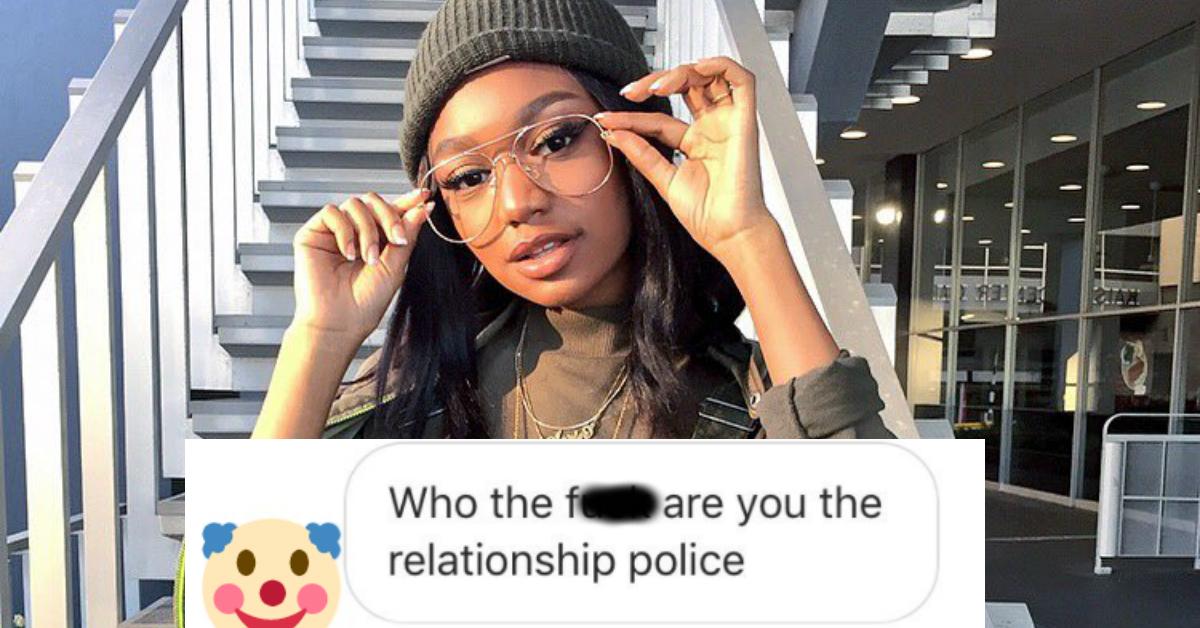 Woman Screenshot A Guy's Attempt At Sliding Into Her DMs And Sent It To His Girlfriend
By Mustafa Gatollari
If you're the kind of person to constantly cheat on your significant other, then it's probably best you just live life as a single individual.
Yes, I guess that there's a certain amount of comfort that comes from having someone to constantly text, go out to dinner with, live with, tell them that you love them, and sleep with. But for some people, a single significant other isn't enough.
So they go and venture out into the world in the hopes of getting laid on the side. But you see, the trouble with that is, ethics aside, that it's risky. Extremely risky. Especially in this day and age of screenshotting technology. So if you slide into a girl or guy's DMs, you're pretty much opening yourself up to the prospect of being blown out of the water as being a philanderer. Something this dude found out the hard way when he saw a Twitter user that caught his fancy.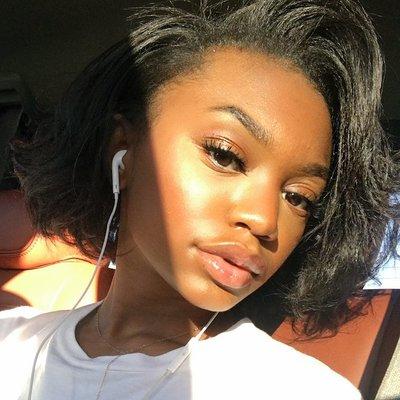 It's understandable if someone would try to slide into her DMs. I mean, she's obviously gorgeous. However when a man with a girlfriend decided to hit on her with the winning line, "Them t***ies nice tho," Creer decided playing nice wasn't an option.
That's right, she screencaptured their conversation and immediately messaged his girlfriend about it.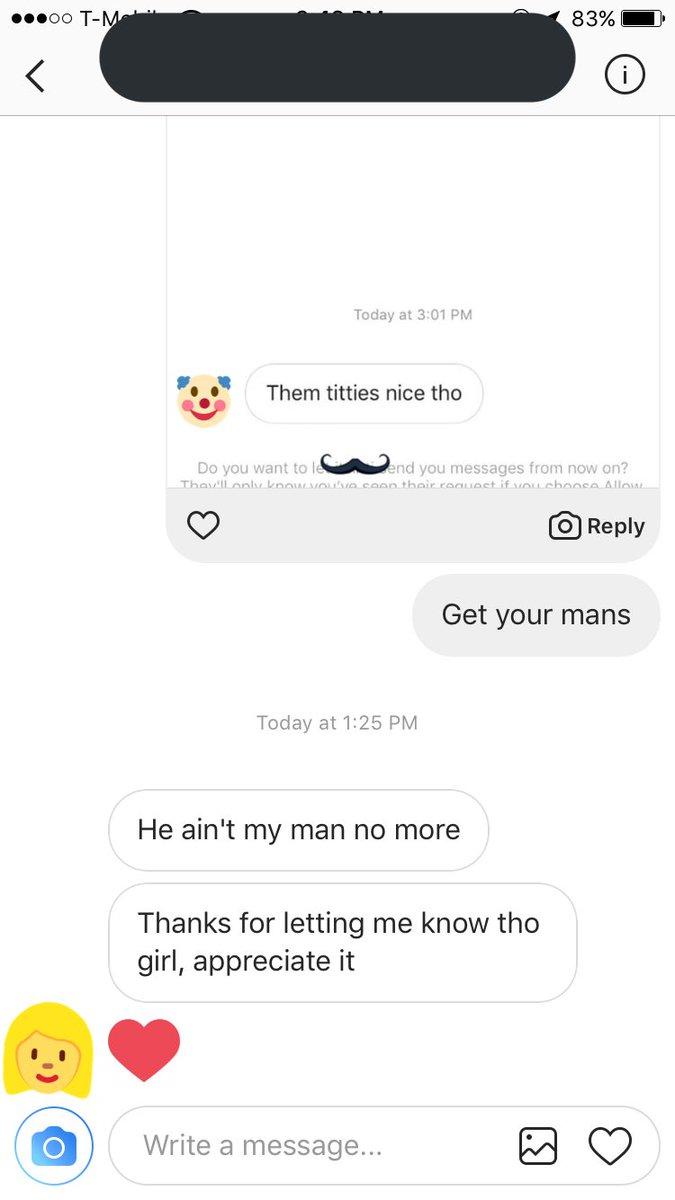 The creeping boyfriend was immediately let go by his appreciative, now-ex, girlfriend.
But it's the follow-up message from the now girlfriend-less man that really makes this entire twitter exchange legendary.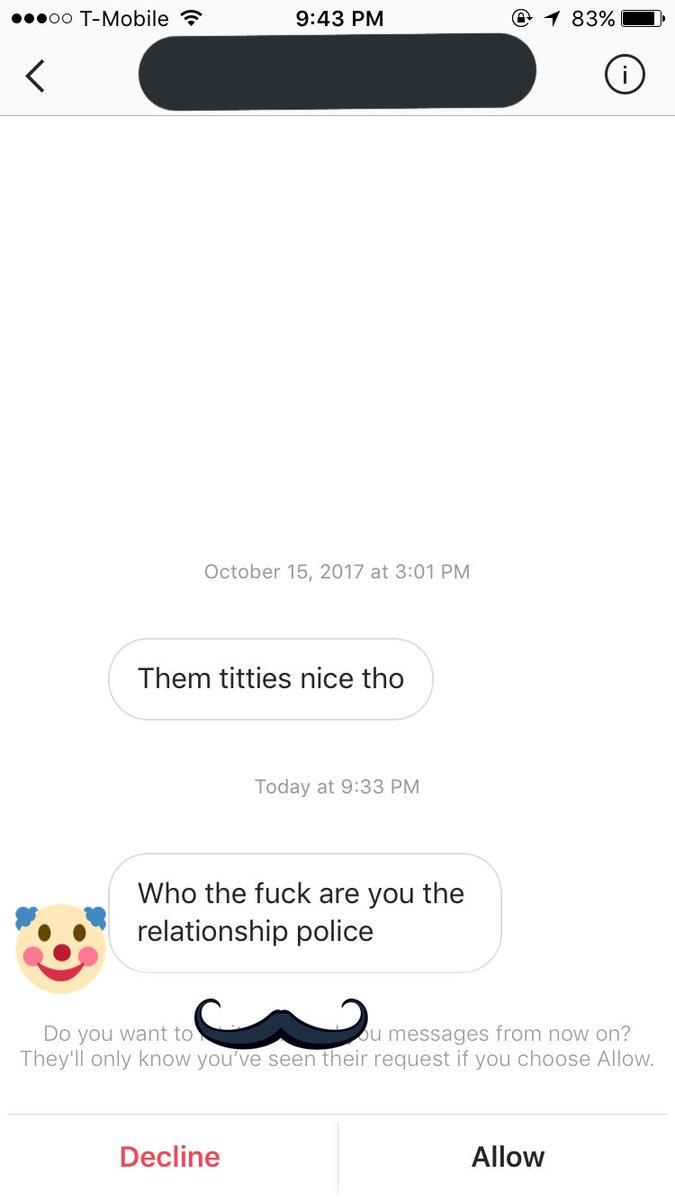 That's right, the guy somehow found a way to blame Creer for his inability to maintain a trusting relationship with his girlfriend, which is about as ridiculous as it sounds.
What's even more ridiculous is that some people were on the dude's side!
Which other people just couldn't understand.
In all honesty, if I found out if my SO was messaging some dude and telling them they had some "nice muscles," I'd be a little more than pissed off.
Do you think Creer overreacted?