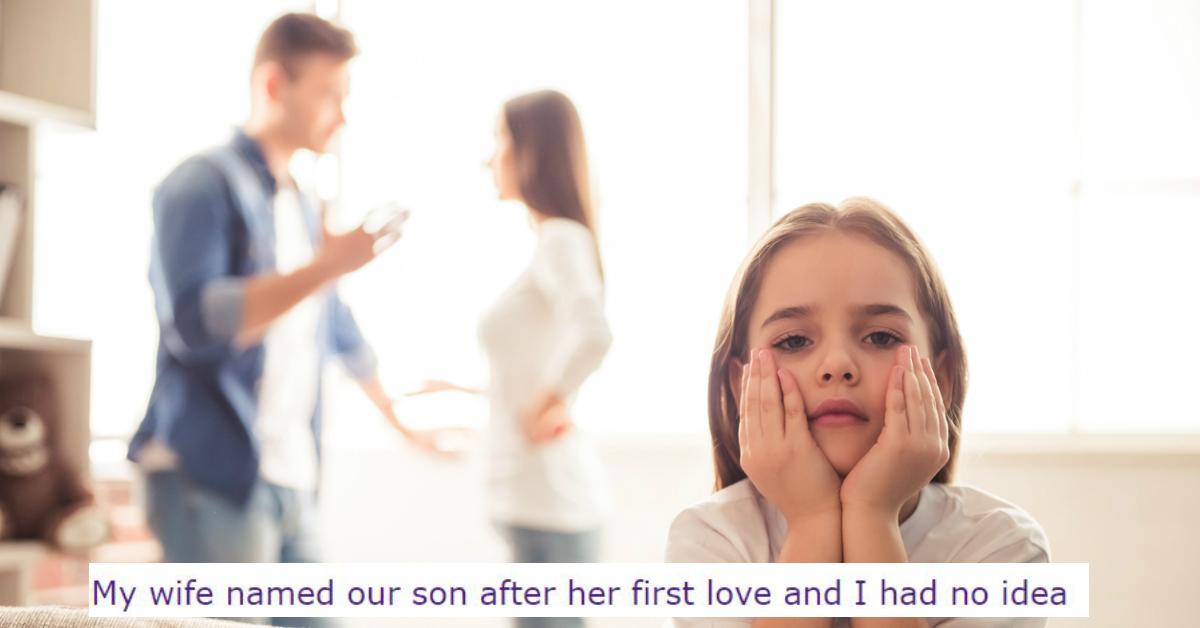 Guy Accidentally Finds Out Wife Named Their Son After Her First Love
By Mustafa Gatollari
Letting go of the past is tough, especially when it involves an event or person who affected you on a deeply emotional level.
And when your relationship with that person comes to an end and you're feeling rejected, it can hurt a lot.
There's a reason why the most popular songs are all about heartbreak. It's because we all know the feeling. Heck, even if you never went through a particularly painful breakup, you can still imagine what it would be like, because the longing for a significant other is a feeling that's so deeply ingrained in pretty much everyone.
Now I know this might comes as a shock, but believe it or not, some people start new relationships with people even when they're not over another person.
In fact, they'll keep going in a new relationship even when they're secretly wishing they can be back with their ex! The nerve, right? As common as this reality of life is, there are some people who take their obsession with their ex way too far. Like this woman who seemingly thought she would be slick and name the son she had with her new man after her first love.
The worst part? The guy had no idea and found out in probably the worst way possible.
Reddit user BillNyes-InnerThigh dished out how the unfortunate discover occurred in Reddit's Relationship Advice subreddit asking fellow internet peeps for some advice on how to proceed with this shocking discovery.
But there are some things that make this particular discovery somehow even worse. Like the fact that his wife's ex's name is a really unique one.
So it's not like something you can delude yourself into thinking it's a common name and a total coincidence.
Shockingly enough, it's a common occurrence for people who are still obsessed with their ex to name their kid after them. Like this dude's brother-in-law.
And there was this woman's mother who gave her daughter the effeminate version of her ex's name and then named her son this dude's middle name.
OP promised to update the good people of Reddit once he confronts his wife about the name.
There were some people who began coming up with worst case scenarios.
While others tried to find a way to humanize his wife in this situation.
Not like the fact that they died would make it OK, but it does, in a morbid way, make it not as bad.
However, OP doesn't think that this is the case.
Others came up with a not-so-traumatizing way for the kid to change his name.
Although when he gets older and learns the truth, it might mess him up.