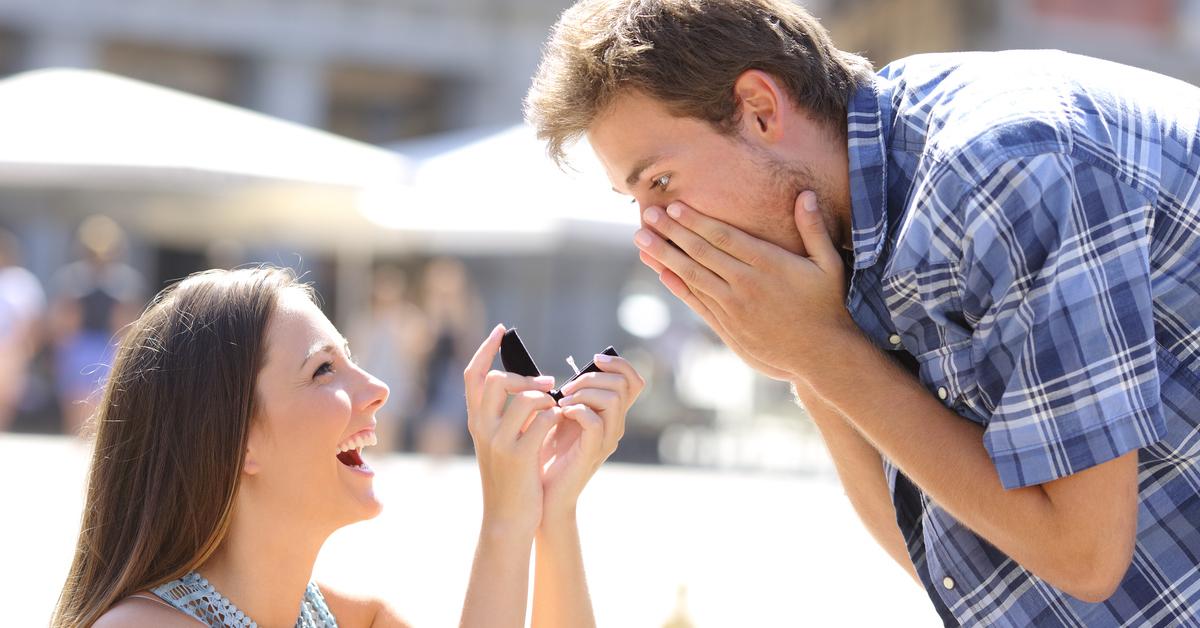 Here's How Guys Really Feel About Their Girlfriends Popping the Question
I don't know about you, dear reader, but as I get closer and closer to hitting 30, I notice a lot of my friends are getting married, and those that aren't are just dying to join the club. Friends of mine who've been in seven-year relationships are getting antsy about their boyfriends' proposals, especially as their friends seem to be getting whisked away left and right to tie the knot.
And it's hard for women out there — if we want to carry children, well, there's the stress of that, and even if we don't, we've been conditioned since birth to think we have to somehow be the more submissive and passive party in the relationship. Which makes it hard when you are ready to get married but are afraid to pop the question, especially with this 2012 study saying that no heterosexual man wants to be proposed to.
But what good is science when you have the testimonials of 15 happily married couples where the woman went through with proposing to their boyfriends? People got together on a recent AskReddit to share their stories of their unconventional proposals changed their lives for the better.
Article continues below advertisement