Best Man Steals the Spotlight at Wedding in the Worst Possible Way
Her husband's best friend used their wedding for his proposal — and they are no longer friends.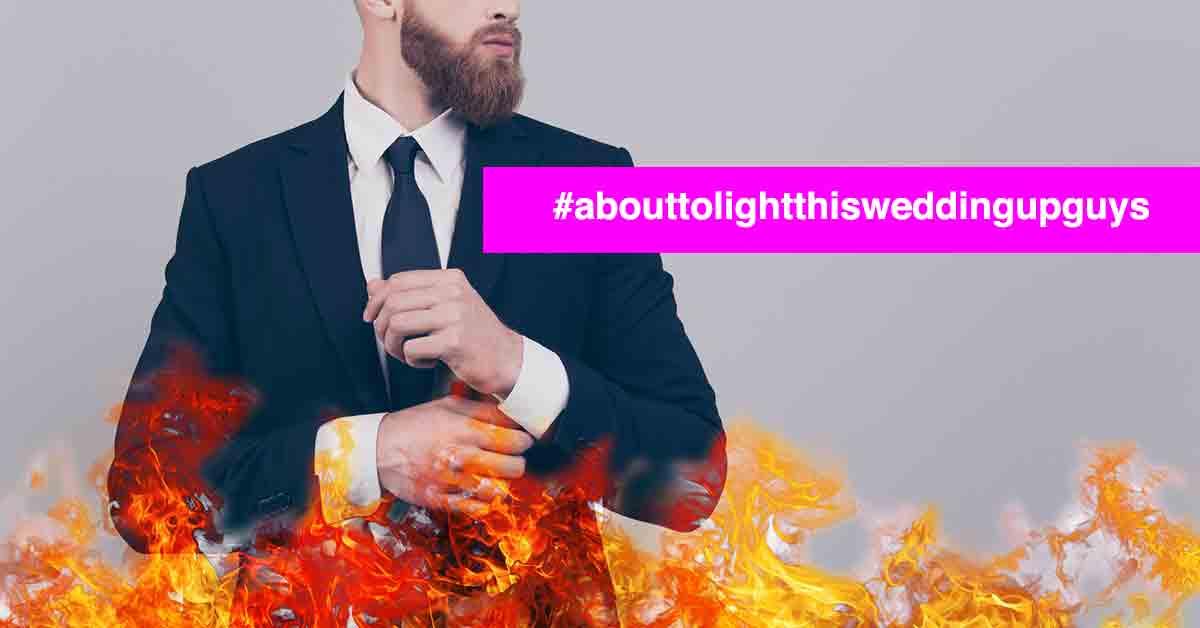 It's understandable to get caught up in a wedding. The love can be overwhelming and you just can't control yourself. However, one best man took things to an unapologetic level when he decided to propose to his girlfriend during his best friend's wedding.
Article continues below advertisement
The unhappy bride detailed the experience, which took place last year, asking for advice on how to handle her now-husband's relationship with his friend "John" going forward. She explained the entire scenario in an advice column that has since gone viral:
"My husband and I started dating, got pregnant, had a child, moved in together, bought a house, and got a dog in that order," she wrote. "Our friends and family have asked us for years why we weren't married yet. We always pushed it off to build better lives. We've done really well for ourselves and finally reached a point where we could afford a huge blowout wedding to celebrate our lives with everyone we know and love."
Article continues below advertisement
So, this was not just some typical banquet hall wedding. This couple waited years to tie the knot — and seemingly paid a pretty penny to make it official.
Article continues below advertisement
"My husband's best friend, 'John,' was the best man/officiant," she continued. "The setting was beautiful, everyone seemed happy, our families were overjoyed. My mom may have used the phrase hallelujah a few dozen times. The entire atmosphere felt moving. So moving in fact that John stopped mid-ceremony to propose to his longtime girlfriend, 'Jane,' and reveal her pregnancy."
Yes, best man John (who, we remind you, is officiating the wedding) decided to stop everything and propose to his girlfriend AND announce that they are expecting a child.
Article continues below advertisement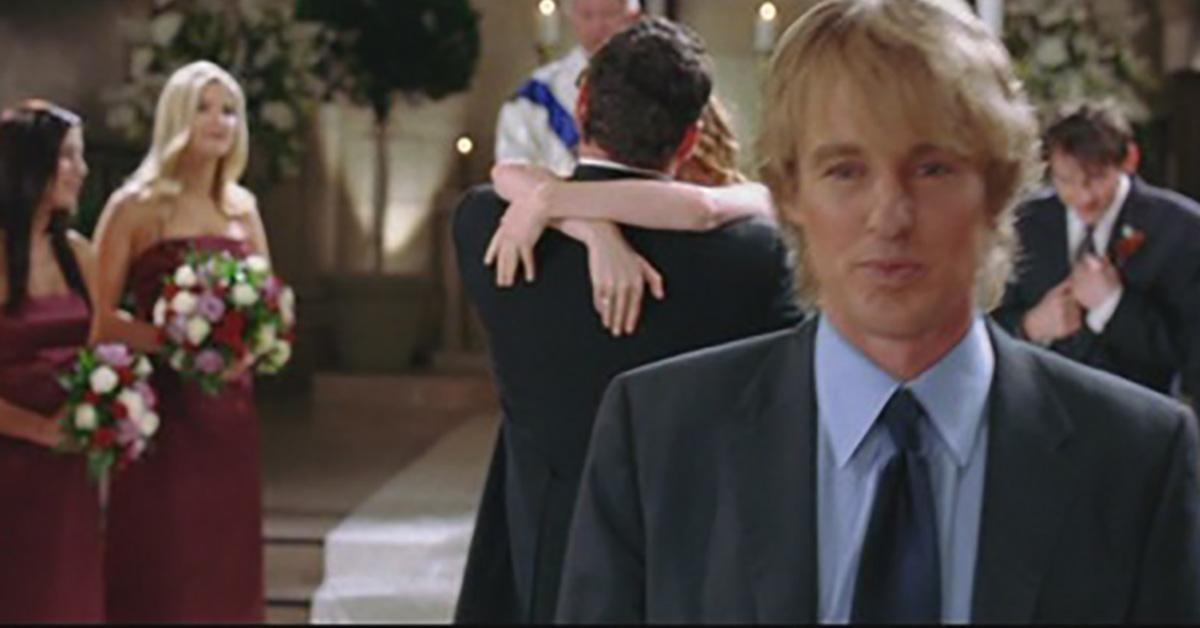 "I couldn't even hear the vows my husband wrote, or the rest of the ceremony over the noise of Jane's happy sobs, her very surprised family who were also guests, and the people seated nearby congratulating her," the bride continued. "Even the videographer cut to her frequently during the ceremony and you can't hear anything over the chatter."
Article continues below advertisement
So, instead of capturing their big day, the videographer (which the couple paid for) is taking photos of another woman during the ceremony.
We are fuming. However, being the quality best man that he is — John was not done ruining his "best friend's" wedding.
"When John gave his toast, he apologized for being caught up in the moment and then proceeded to talk about his and Jane's future with nary a mention of us," the bride explained. "During the reception, John and Jane became the primary focus of our guests. John even went out of his way to ask the band for a special dance for just him and Jane on the dance floor."
Article continues below advertisement
Stop. The fact that this couple let John attend the reception is admirable — but getting his own dance... GTFO. How inconsiderate and self-centered can one person be?
Article continues below advertisement
So, it is no surprise that John has been blocked by the couple until further notice.
"I've never been an attention hog, and I wouldn't even have minded if he'd proposed after the ceremony, but weeks later, I am still seething," the bride wrote. "I am so shocked and angry that I keep asking myself if this is real life."
She continued, "My husband hasn't spoken to John since the wedding and mutual friends think what he did was rude but that my husband should just get over it. My husband joked that he'll resume his friendship when John and Jane give him a $40,000 check for 'their half of the wedding.'
Article continues below advertisement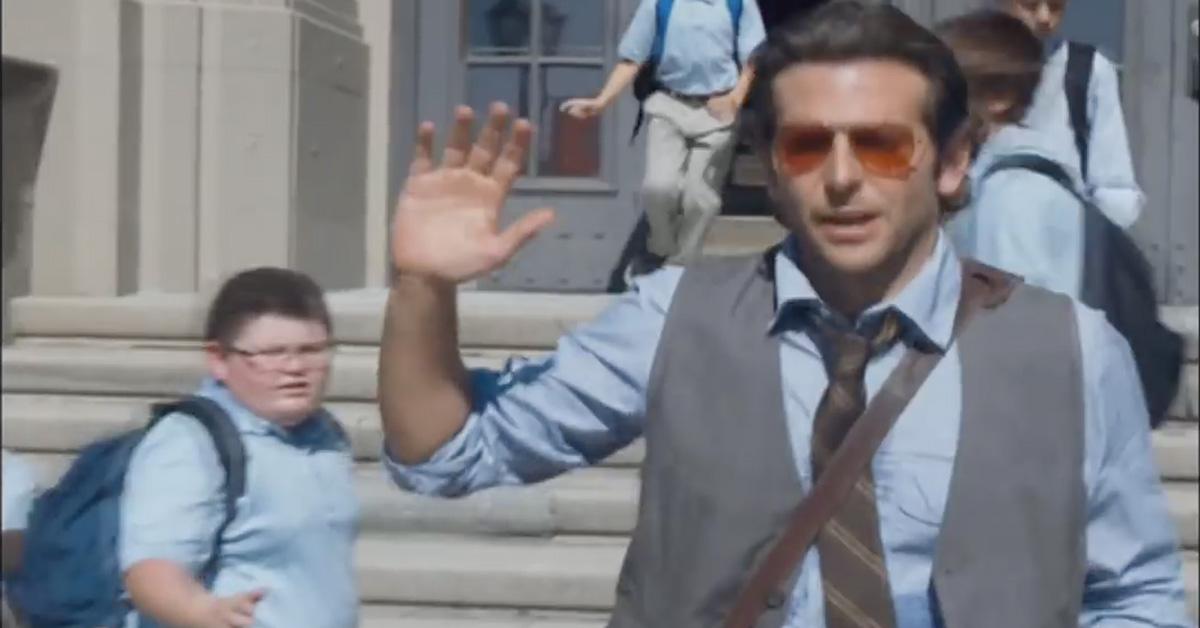 The upstaged bride wants to know if they are right to end their friendship or if they are being angry for no reason.
Article continues below advertisement
A shocked @chaeronae aka blocked thot, who shared this rage-inducing "Dear Prudence" column on Twitter, summed up the collective rage in a series of tweets.
"I would not only end the relationship, I would have thrown them both out of the wedding along with anyone who tried to defend them," she tweeted. "This is from Dear Prudence and her advice was 'your husband should talk to him' no he shouldn't. No one should talk to them ever again."
Article continues below advertisement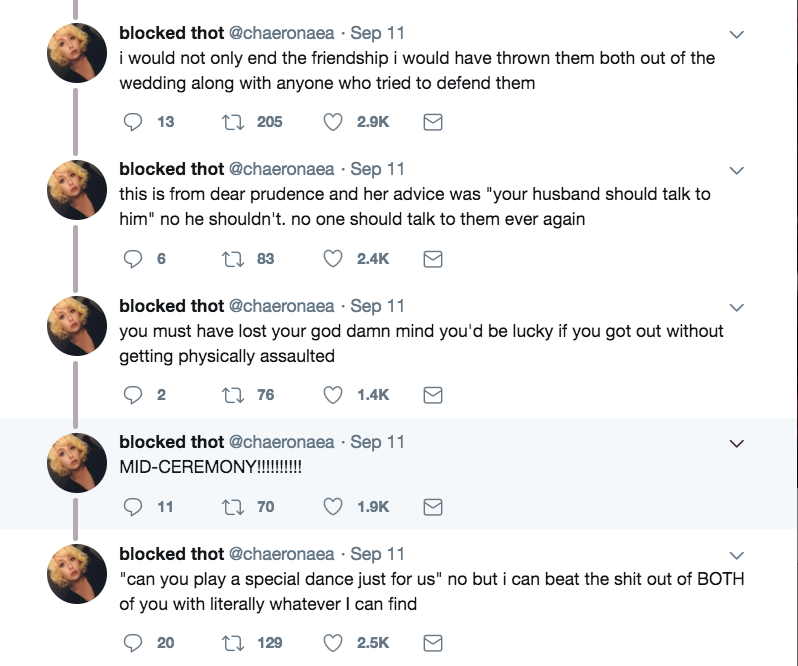 She went on to hilariously add, "You must have lost your godd-mn mind... you'd be lucky if you got out without getting physically assaulted — MID-CEREMONY!"
Article continues below advertisement
Of course, the column went viral, with users sharing what they would do to get even if their best man did something similar at their wedding.
"I would do everything in my power to passively ruin every major life event they have," @sydlaescritora wrote. Another chimed in, "Ugh I just want to sue them... it's America they can probably find something to sue them for like mid-ceremony? Mid-vow? Oh no honey I'd hand my husband, my bouquet and diamond earrings and get to work. Nobody's taking my wedding day that cost 80 grand away from me, PERIOD."
Article continues below advertisement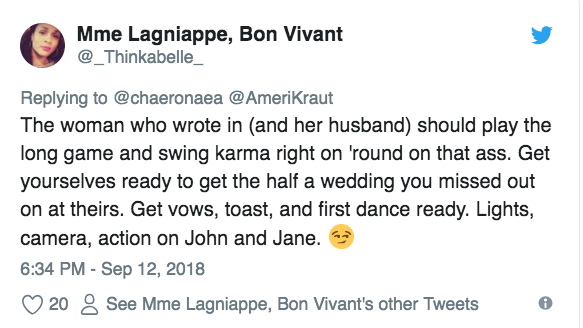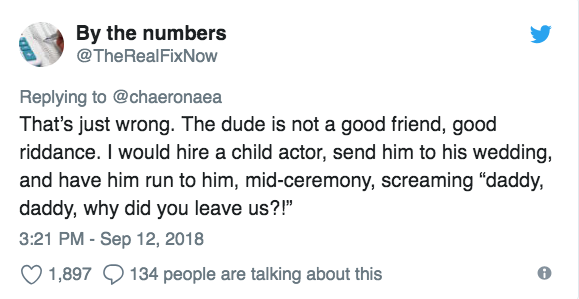 Article continues below advertisement
A third suggested, "I would play nice then show up at the wedding and announce I was dying and today was my unofficial wake glad you're all here."
Of course, there is a right way to propose at someone's else wedding — and it has been done before. This YouTube video shows a bride — who is clearly in on the proposal — stopping the bouquet toss and handing her sister the bouquet before her boyfriend walks in with their son to pop the question.
Article continues below advertisement
Unlike John, this wedding guest did the right thing by 1) asking the bride for permission first, 2) waiting until after the ceremony and speeches were all said and done, and 3) not being complete and utter trash.
So, to whoever wrote that column, yes, you do have the right to be angry. Never speak to John or Jane again — unless it's at their wedding, which you are crashing.