Couple Throws All-Bride Wedding Where It's Everybody's Big Day
Jesse and Audrey envisioned the exact wedding celebration that they wanted, which included encouraging other women to rock their past wedding gowns.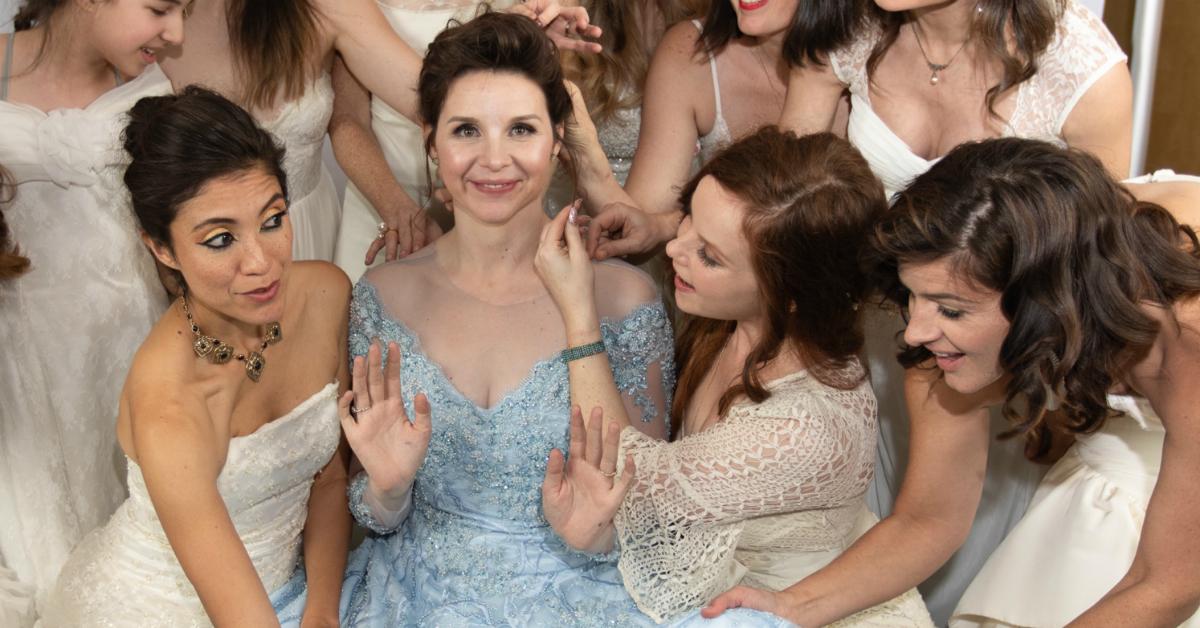 There's usually a lot of hoity-toitiness surrounding people's weddings. There's an air of superiority, insincerity, and seriousness that makes the entire affair kind of dreadful at times. You ever sit through a wedding that has speech after speech after speech, and all of them are absolute snoozefests? I have, one too many times, and they're anything but fun.
Article continues below advertisement
Then there are the multitude of Bridezilla stories people just love to hate. Obviously, everyone wants their "special day" to be extra special and all about them. But there are some people who take it too far. Whether it's a ridiculous dress code, or bashing your guests for not donating thousands and thousands of dollars to a GoFundMe so you can have the wedding of your dreams, there are people out there who become absolutely vicious once they get engaged.
That's why this couple's wedding is such a breath of fresh air. When Jesse and Audrey got married, they shared the photos to Imgur and wrote about the unconventional way they celebrated tying the knot.
They lead with perhaps the biggest wedding "no-no" of all time: encouraging other married women to re-wear the bridal gowns they donned for the own weddings. The result was gorgeous.
Article continues below advertisement
Jesse and Audrey wrote that it made them "sad" that brides only get to wear their dresses once. Audrey decided to go full-on-hybrid-Disney-Princess with her bridal gown as well, and rocked the stunning ice-blue dress you see above:
"We thought it was sad that most women only get to wear their wedding dress once, so we invited all the women coming to our non-traditional wedding to wear their old wedding dresses again! My wife is the one sitting front and center - she designed her own dress and was inspired by Cinderella and Elsa."
Article continues below advertisement
The grooms in the party remixed their outfits as well. Instead of rocking tuxedos, they wore some dope tux-hoodies and took this amazing photo while they were at it.
And the moms of honor? They were the flower girls!
Article continues below advertisement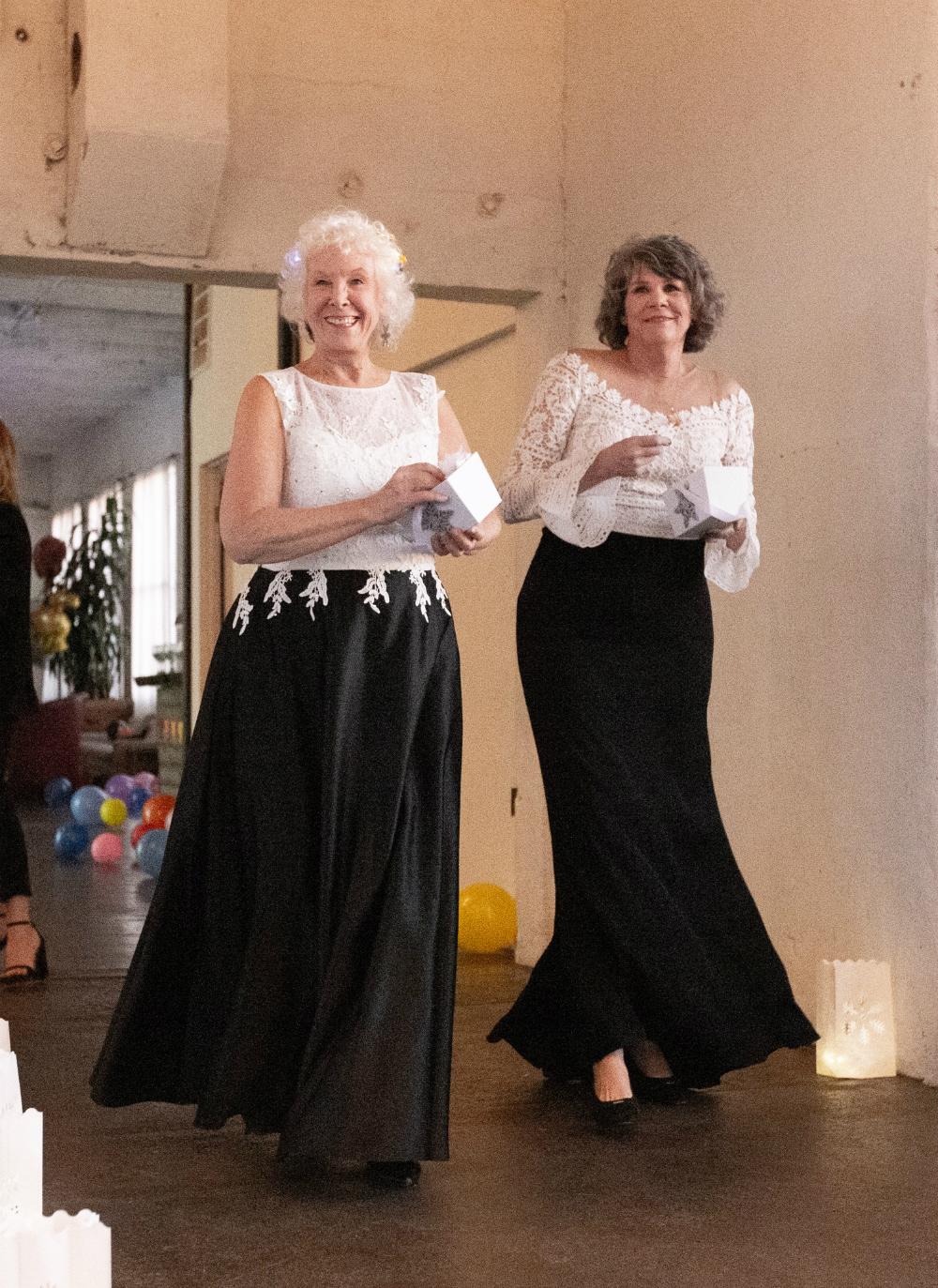 Because the coupler is obsessed with TV and movies, they even created a "sugar bar" filled with movie theater concession snacks. The reception music was all movie soundtrack songs and themes from iconic films. Not gonna lie, I wish I was friends with these peeps so I could've gotten in on that SPK and peanut M&Ms action.
Article continues below advertisement
If you couldn't already tell, the theme of the wedding was FUN. They had ski-ball and arcade games, including some old-school classics. If you're wondering why they opted for The Simpsons one, it's because the game played a huge part in Jesse's life growing up. Nothing like a bit of nostalgia on your big day to help remind you of where you came from and where you're at.
(It doesn't hurt that the game's fun as all hell, too.)
Article continues below advertisement
Article continues below advertisement
Once the ceremony was over, it was costume party time. They encouraged guests to change into some whimsical get-ups for a night of wildin' out. The guy being abducted by the alien? That's the groom right there. Also, is it just me or does Duff-Man look like Lars Ulrich from Metallica?
Article continues below advertisement
As Jesse puts it, the entire wedding was the exact kind of celebration that they wanted to throw. As someone, myself, who understands what it's like to come from a community of people where a certain amount of judgment could play a huge deciding factor in what is considered an "appropriate" way to conduct a wedding, I can't help put applaud these lovebirds.
Article continues below advertisement
"There were many more highlights including a french fry bar, an awards ceremony (for things like best costume, best dog not in attendance, best mother of the groom, etc.), and 18 unique wedding cakes each decorated by our guests and wedding party at our rehearsal dinner. We threw the wedding we always wanted to go to, and we think it was a great success!"
Damn, sure looks like a success to me.