Cadbury's Hiring Professional Chocolate Tasters So Yes, Dreams Do Come True
Cadbury is looking to hire professional chocolate tasters and we'd like to submit our resume.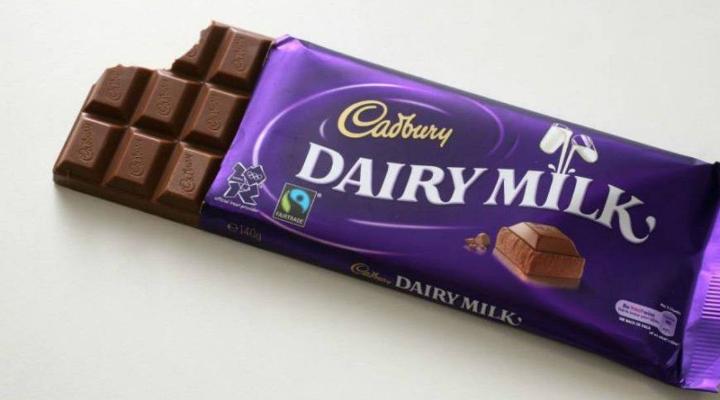 When it comes to delicious chocolate that you don't have to go to any fancy custom stores or travel to Belgium or Switzerland for, it doesn't get much better than Cadbury. Don't talk to me about Lindt. Don't start with Godiva, even Milka can take a back seat. And if you try bringing Hershey's into the conversation then I don't even know if we can be friends. I'm sorry.
Article continues below advertisement
Well if you love Cadbury chocolate as much as I do, then I've got some amazing news for you: you can get paid to eat it for a living.
That's right, Mondelez international, the company that owns Cadbury among Oreo, Milka, and other food brands, are looking for a pro chocolate taster.
Article continues below advertisement
Key Responsibilities
Be able to taste chocolate and cocoa beverage products and give objective and honest feedback.
Work within a team of panellists to share opinions and collaborate to reach an agreement on taste.
Use a clearly defined vocabulary to describe products and aid in the discrimination between products.
Be consistent in the results given.
Know the ethical and legal compliance responsibilities of the position; raise questions and concerns when faced with an ethical or compliance issue; apply integrity in all aspects of professional conduct.
Chocolate tasters are key in helping Mondelez perfect and launch an entirely new product all over the world.
Article continues below advertisement
Required
A passion for confectionary and taste buds for detection
Honesty when it comes to giving an opinion
Eager to try new inventive products
A communicative personality to build great relationships with your panel
A firm grasp of the English Language
If you think you've got what it takes then check out the official posting here. But if you're not in the UK or willing to relocate, then you're outta luck.
It's also a part-time position. But you basically get free chocolate and you're paid for it. If you get another part-time gig then you're good. Really good.
No word on whether or not the job comes with a free gym membership, or at least an elliptical machine or something, because if I got that gig, it would be the apocalypse for my waistline.