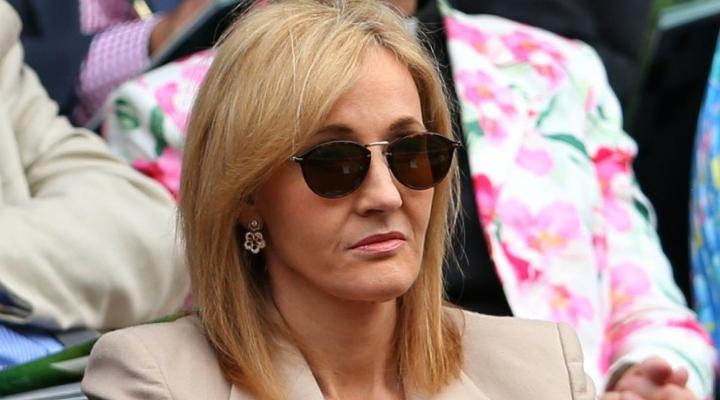 Piers Morgan Forgets He Used To Love J.K. Rowling, Ends Up Eating His Words On Twitter
By Mustafa Gatollari
Piers Morgan and author J.K. Rowling have an ongoing beef on Twitter. And if you're wondering what kind of person would have a beef with Rowling, take a look at this litany of unpopular opinions of Morgan's.
When the beloved author of one of the world's most popular book and movie franchises gets on your case, people are going to notice. Which is exactly how it played out when Rowling pointed out on Twitter how happy she was that Morgan was chewed out live on air.
Which lead to a bit of a back-and-forth between her and the host.
And Rowling calling Piers out for his support of Donald Trump.
Along with reminding him that her writing beat out Piers' for the British Book Awards.
It all came to a head when Rowling posted a glowing review of herself as one of the world's most influential people.
The problem is, it could very well have been a trap that Rowling laid for old Piersy boy, or a tongue-in-cheek joke.
Because Morgan pounced on the opportunity to call Rowling out for "humble bragging". The only thing is, he's the one who penned all the Rowling praise.
The best part is, it looks like Morgan had no idea he was the one who wrote the review in the first place.
De-stroyed. This is why you don't mess with J.K. on Twitter.
Though she already has an enormous Twitter following that seems to keep her busy all day long, J.K. Rowling is always ready to light up her mentions with a few controversial tweets. One of her favorite things to do is "apologize" for killing of characters in the Harry Potter series.
Yes, you made us love them, then you took them away. It's what a writer does, but we're still mad. We're still not over Albus Dumbledore's untimely death — and there is no way you read the details of his funeral at Hogwarts and not shed a tear over the pages. So, now the author is taking the time to ask for forgiveness when it comes to the deaths in the seven-book series on a very poignant date, the anniversary of the Battle of Hogwarts, which is celebrated by Potterheads every May 2.
You can check out this year's apology here.