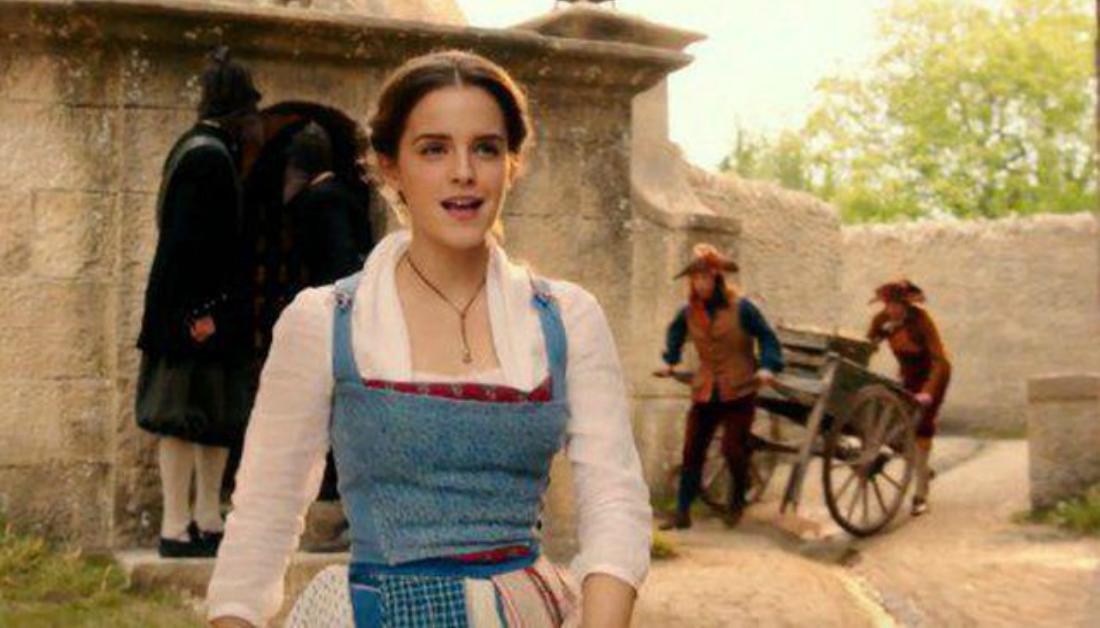 This Video Of Emma Watson Singing As Belle From 'Beauty & The Beast' Is Peak '90s Nostalgia
You'll be transported back to 1991 when you watch Emma Watson singing "Belle" from the beginning of 'Beauty and the Beast.'
The original Beauty & The Beast is pretty much one of the best animated movies of all time, and that's not just my personal opinion. I mean, sure, I think very highly of my film selections, but that's beside the point. Ask literally anyone who grew up in the '90s and they're sure to back me up on this. One thing we take for granted now is the way it uses live action film "shots" like aerial views and pans out, which is common in animated features now but was truly innovative at the time. The ballroom scene is still one of the biggest masterpieces in the history of animation, and I think film historians and graphic artists alike would agree.
Article continues below advertisement
The friggin' Oscar Academy thought so highly of the film that it was the first animated movie to be nominated for a Best Picture Oscar way back in 1991, no small feat when you're in the ranks of Goodfellas, The Godfather Part III, Ghost, Awakenings (Robert DeNiro and Robin Williams, baby) and Dances With Wolves.
So the fact that a musical animated film that was marketed towards children stood up with the big dogs made a huge statement and showed that yes, the art form could be taken seriously. So you can only imagine '90s kids excitement when the live action Beauty & the Beast was announced starring Emma Watson.
Article continues below advertisement
If this clip from the film of the Harry Potter actress singing as Belle isn't enough to get you excited about the film, then, well, you probably never were a B&B fan to begin with.
I mean, yes, there's a glaring omission: Gaston isn't in the clip to snatch a book from Belle's hand and ask why there aren't any pictures in it.
Article continues below advertisement
But we can't be greedy. Now if you'll excuse me, I'm going to carefully watch this clip side-by-side with the original movie's to see what they changed and what they kept the same.
Here it is, in case you're as weird as I am.