Brie Larson Protested Casey Affleck's Best Actor Win And Abuse Survivors Are Thankful
After she stood stoically and didn't clap during Casey Affleck's Oscar win, many women feel Brie Larson was protesting on behalf of abuse survivors.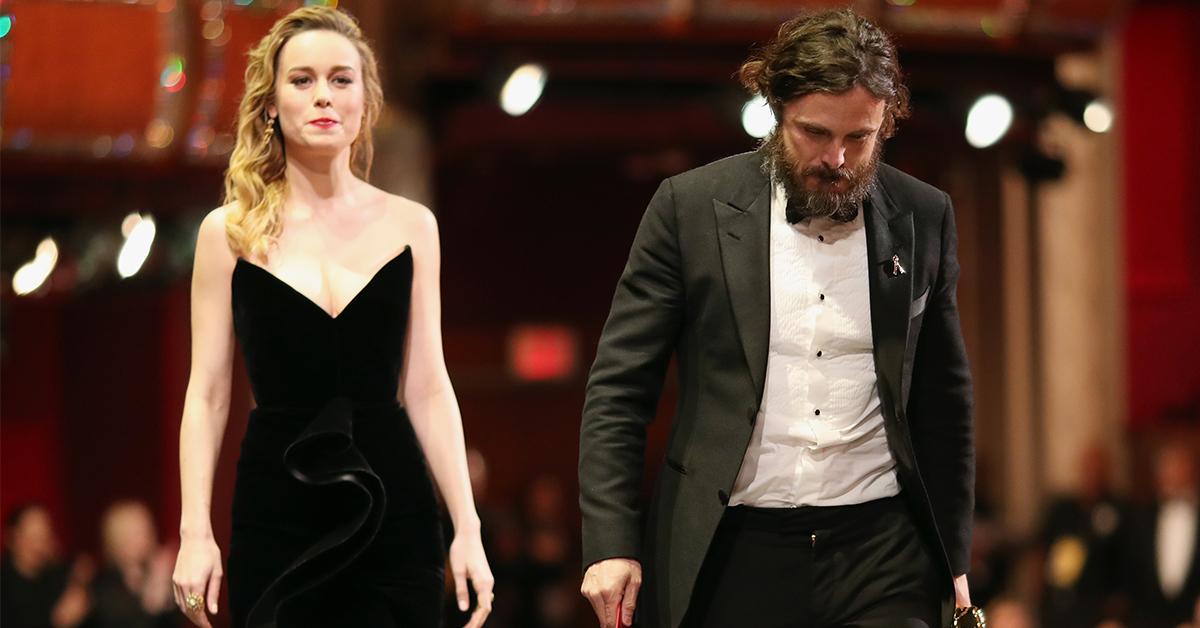 There's no doubt that Casey Affleck is a hell of an actor. If anyone says otherwise I'll just point them to his work in The Killer Inside Me, Out of the Furnace, or The Assassination of Jesse James by the Coward Robert Ford.
Article continues below advertisement
But despite his talent and accolades, the Hollywood star's recent Oscar nomination and win is mired in controversy, one that occurred during the filming of Joaquin Phoenix's mocumentary I'm Still Here.
Casey has been accused of sexually assaulting female production assistants while staying at Joaquin's house to mitigate production costs for the film. Years later, his Oscar nod upset a lot of people who thought that it was ridiculous the star was even being considered for the award considering his dark past.
Article continues below advertisement
But there was a silent protest that occurred courtesy of Brie Larson.
Brie herself won an Oscar a year earlier for portraying a woman who was a victim of abuse. As is tradition, the winner of the corresponding gender the year before hands off the trophy the next year, so the duty of handing out the Best Actor honor fell to the Room star. And although she didn't speak to Casey's win directly, it's hard to imagine that the actress' refusal to applaud wasn't intentional.
Article continues below advertisement
Larson is a huge advocate for abuse victims.
The actress took part in Lady Gaga's stage performance of "Till it Happens to You" a song about surviving sexual assault. Brie stood and hugged each of the survivors who were a part of Gaga's 2016 Oscars performance.
Larson also notably avoided Affleck when she presented him with his Golden Globe win, as well.
Regardless of the actress' intentions, the internet is pretty much convinced that she held her applause on purpose. Do you think it was intentional?