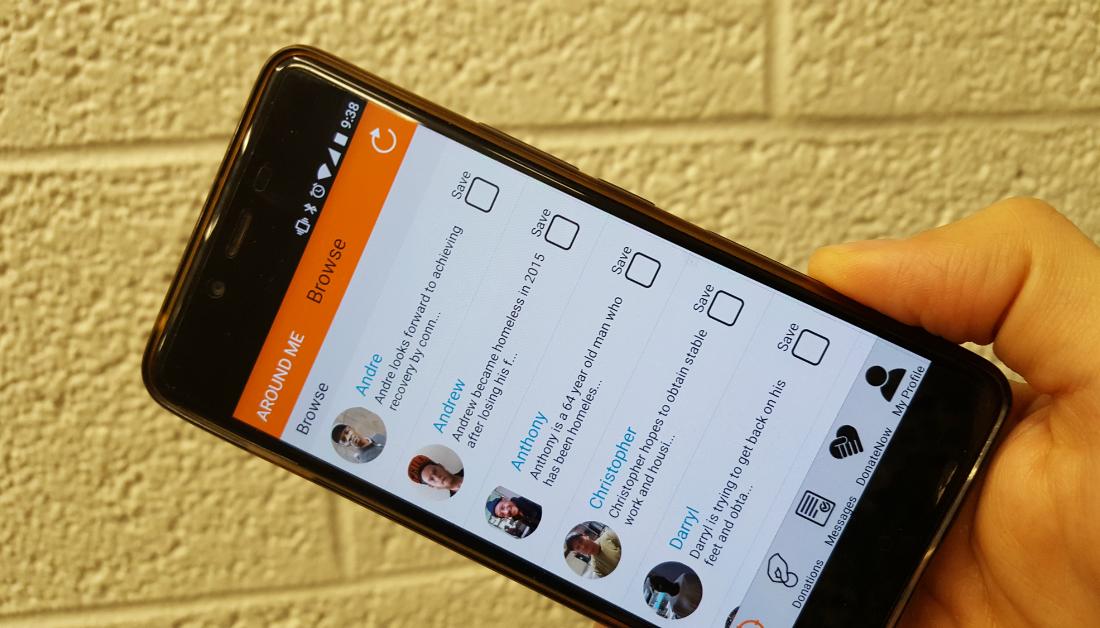 The StreetChange App Makes Helping Homeless Communities Ridiculously Simple
Homelessness is a serious issue in the U.S., with women, children, veterans, and the LGBTQ community suffering at particularly high rates. Homelessness can also impact sex workers, recovering addicts, and people who are fleeing domestic violence. Basically, homeless communities tend to be vulnerable and marginalized, but even for people who pass the homeless on the street every day, it can be difficult to know how to help.
Article continues below advertisement
After all, it can be difficult to know what is the most helpful to give to a person, or how much difference one sandwich or a few dollars really makes in their lives.
Sometimes giving people a friendly smile and being polite is all you can do, but if you have the means to help monetarily, there is a really cool crowdfunding app that's about to make it a whole lot easier to help those in need.
Article continues below advertisement
This new app, StreetChange, is pretty interesting.
In my opinion, the way it works is brilliant - homeless people are given bluetooth beacons that are registered with the app.
Anyone who has the app installed on their phone can check their app and see which in-need people are in their vicinity.
Then they can browse what items they need and make small, micro-donations towards getting them those items. The StreetChange team breaks it down on their website:
Article continues below advertisement
StreetChange is a mobile crowdfunding application that leverages the power of small donations to provide real help to people that need it the most: street homeless neighbors with short-term needs. Through iOS and Android apps you can contribute to necessities like socks, shoes, and raincoats requested by StreetChange clients who meet with a caseworker to discuss healthcare and housing options when picking up their goods. Look at their profiles to learn a little more about everyone enrolled in the program, see which items they need, and how much money is left to contribute. Through Bluetooth beacons given to our clients, you can even see if there's anyone who needs something nearby.
What's great about the app is that interested homeless people need a caseworker, who facilitates getting them the items you're donating, helping to keep it as "legit" as possible.