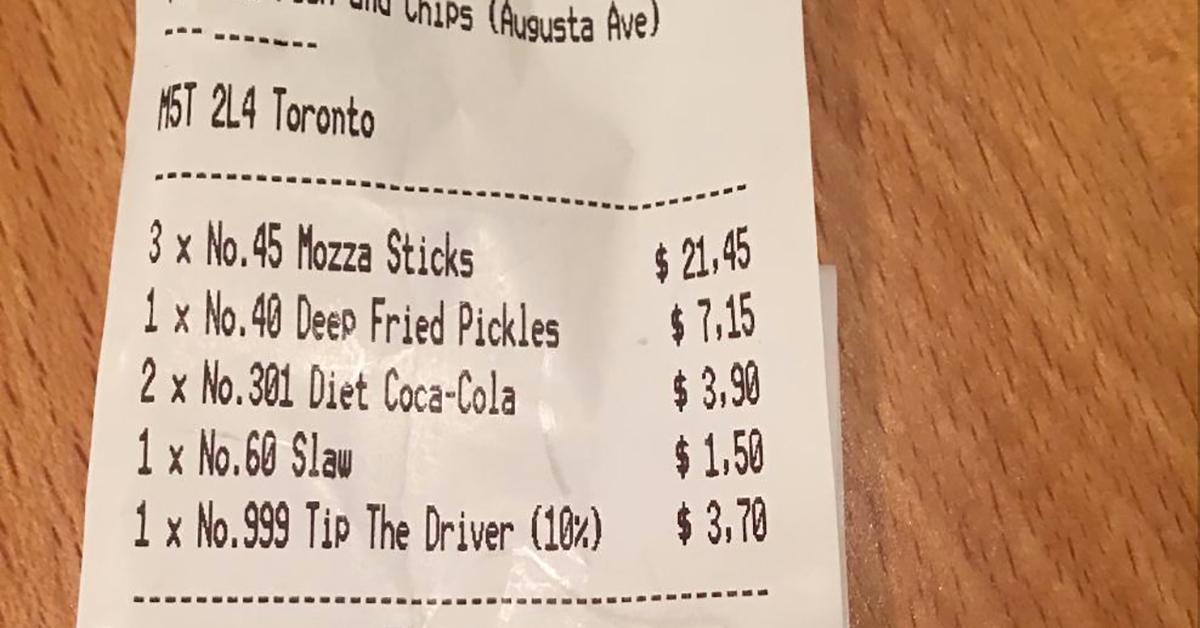 Restaurant Shares Hilarious Note Customer Added To Order Of Three Mozzarella Sticks
By Mark Pygas
Fresco's Fish & Chips in Toronto, Canada, are more famous for their massive mozzarella sticks than their fish and chips. Locals were elated recently to discover that they'd been added back onto the menu.
One customer was so eager that they ordered three mozzarella sticks. Obviously, they felt like they needed to justify buying such a huge amount of food and added the following note to their order: "Yes — I meant to order 3 mozzarella sticks. Please don't judge me. I'm having a bad week."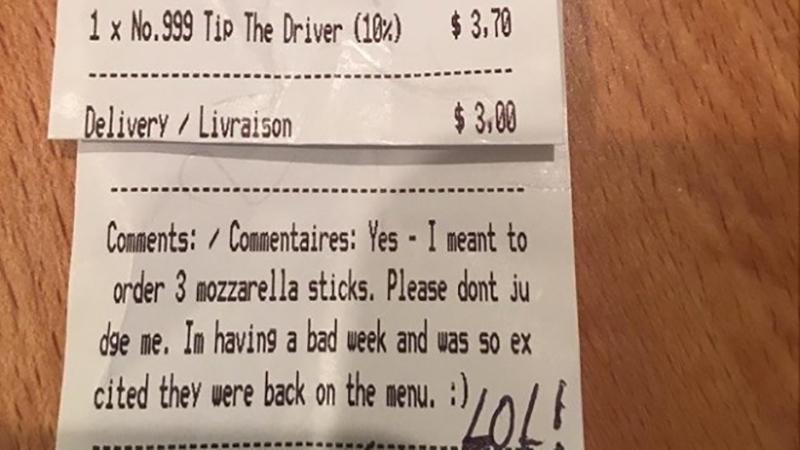 The owner of the restaurant, Michael Fresco, cracked up when he saw the order and decided to post it on Reddit. "It was hilarious," Fresco told Buzzfeed. "I was excited to see it."
Fresco suspects that the customer was excited because Fresco Fish & Chips had just returned online after a hiatus from the delivery service Just Eat.
Fresco said that since the joke went viral, he has received another delivery for two mozzarella sticks in which the customer also felt compelled to explain themselves.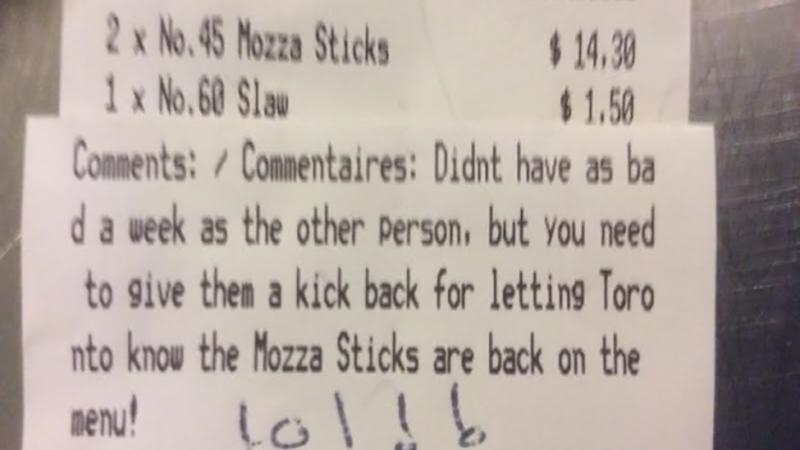 The note reads:
"Didn't have as bad a week as the other person, but you need to give them a kick back for letting Toronto know the Mozza Sticks are back on the menu!"
Reddit commenters loved the notes, with one adding:
"'Please dont judge me'"
"Restaurant employee proceeds to post it online for thousands to judge the poor guy/girl that just wanted some fried cheese."
While another looked at the bright side:
"At least they ordered diet coke."
While one ex-delivery driver explained that we never need to worry about how much food we order...
"As an ex-delivery driver, judging someone for how much they ordered never even entered my mind. It was only about if they tipped or not. How would I even know if you ordered all of that for yourself? It's not like everyone in the house runs to the door when the pizza guy comes."