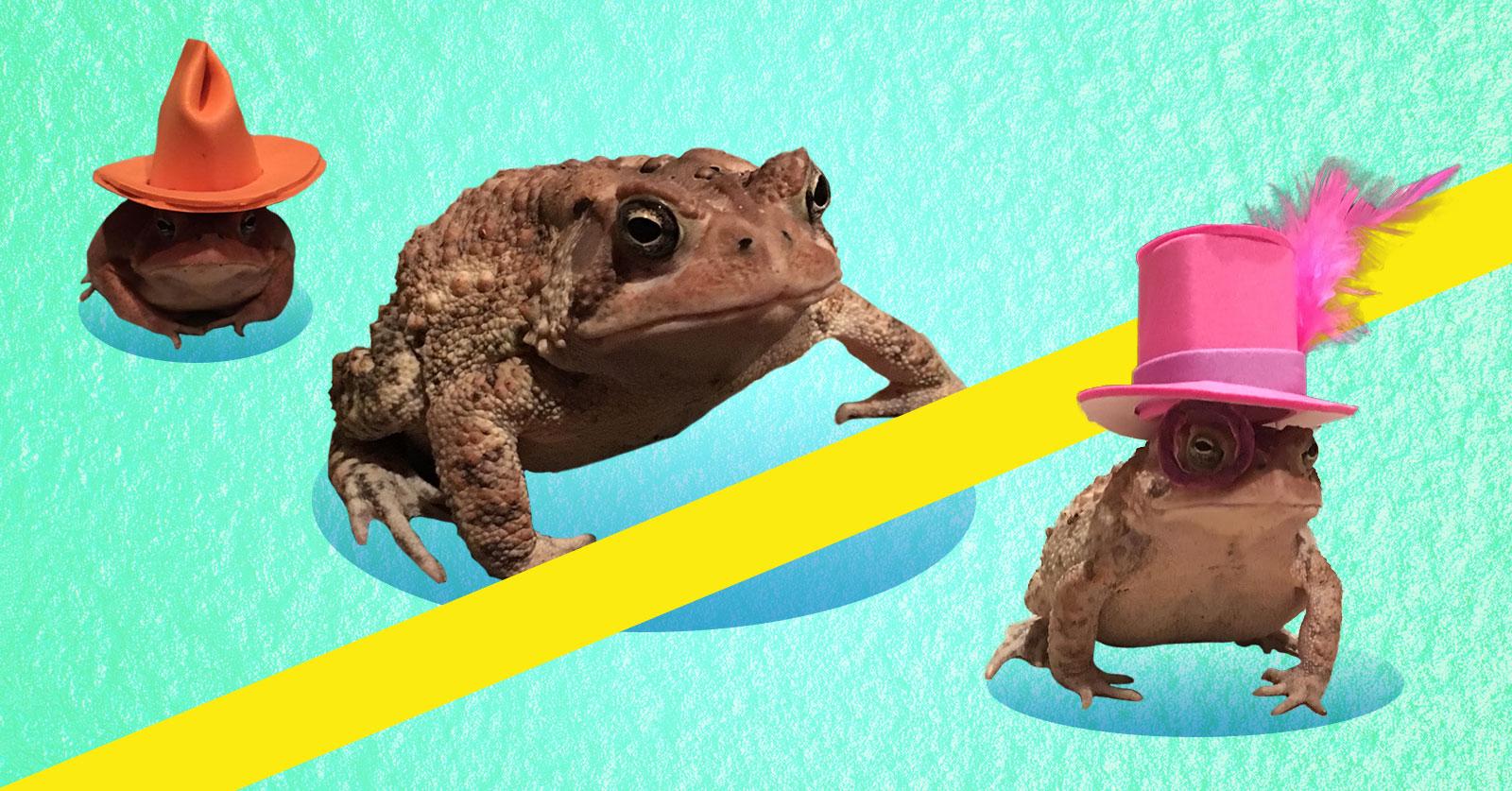 Meet 'ToadBro,' The Toad That Wears The Coolest Homemade Hats You've Ever Seen
By Omar Rimawi
Chris is a 43-year-old university webmaster in Alabama who studied art and loves making things, big and small, with his hands. He posted a few pictures he took this past July of a peculiar guest that would regularly visit him while he sat outside on his porch during the summer months.
"The toad would sit on my front porch every night during the Summer and the pics are from this past July. He lives under the Daisies in my flower bed and he would come to the porch to eat bugs," Chris said in an email to Distractify.
One day, he decided that his porch toad needed a hat and documented the whole thing. "I decided to enter the world of toad millinery and help the little guy out. Foam paper seemed like a toad friendly material," Chris wrote on Imgur.
He spent about 10 minutes on each hat, all of which were made out of foam paper.
"A friend of mine has a little boy that lost his pet toad. He was crying about his toad and he remembered Mr. Toad. He asked if Mr. Toad was still coming to visit me every night, so to make him feel better I sent him a photo to show that Mr. Toad was alive and well."
"I started making the hats to cheer him up because all kids would laugh at a Toad with a hat."
People online gave Mr. Toad a few different nicknames, but 'Toadbro' is the one that stuck.
And he didn't seem to mind at all.
His dog even helped model the first prototype.
Chris expects Toadbro to return this year once the winter subsides and food is plentiful again, and promised to make more hats to help shade him from the sun when he does. We can't wait!