Female Jogger Fights Off Rapist And Locks Him In Bathroom After His Brutal Attack
This female jogger, who was attacked by a man in a public bathroom, managed to fight him off and lock him inside.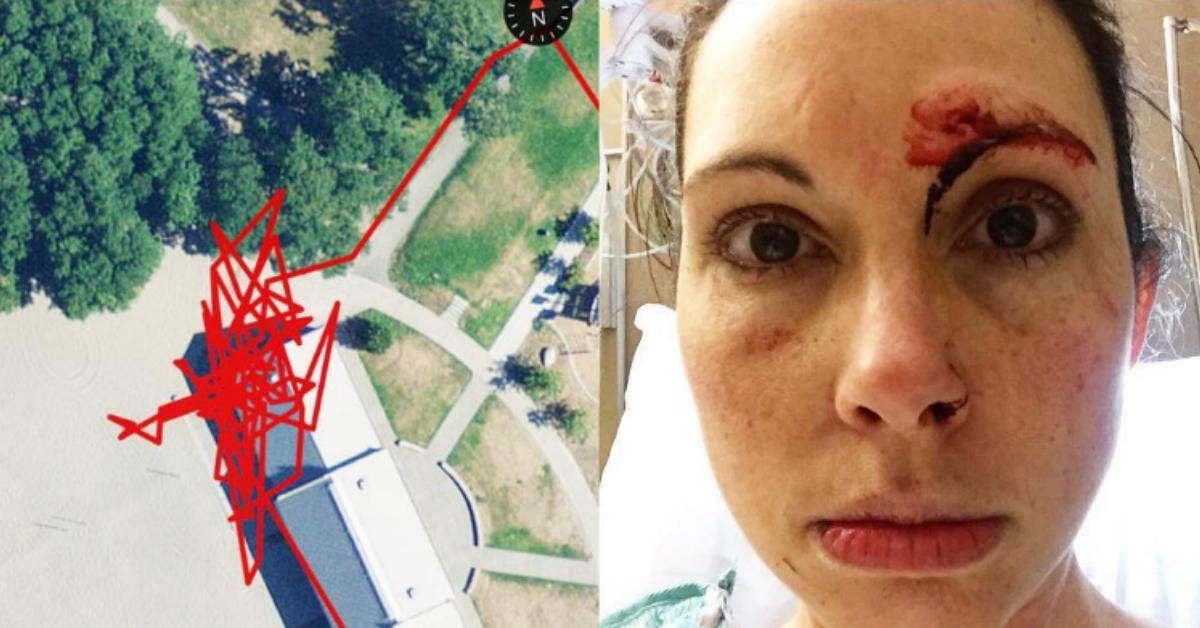 As a man, I don't know what it's like to walk around and be constantly sexualized or exploited just because of my gender identity. But I do know that for women, this misogyny can result in serious violence.
Article continues below advertisement
Recently, I was in Miami chilling on South Beach with my wife. Yes, it was Spring Break so there were throngs of college students, and we were probably the oldest tourists there. Just outside of Wet Willie's, I saw this dude, jacked, handsome, standing outside shirtless and randomly standing in front of girls that walked by.
He'd purposely bump into them. He'd take their phones, he'd ask them where they were going. He wouldn't put his hands on them, but he'd just stand in front of them. None of the girls stopped. None of them seemed to think it was funny. They just kept trying to squeeze past him and hoped he would let them through. He'd do this for a few seconds to random girls until he finally got bored and walked off with his group of friends. I felt like a scumbag for not doing anything about it, but at the same time, he wasn't technically doing anything wrong. But I think that's because he was in public.
Article continues below advertisement
Because when sexual predators think they can get away with it, they get violent.
Something that Kelly Huron learned first hand when she was out on a long distance run. 4 miles into it, she was attacked by a man hiding in the women's bathroom behind a stall.
She shared her horrifying story on Instagram and even shared the run data on her fitness app.
It paints a picture of her struggle, which she detailed in her post.
Article continues below advertisement
My biggest running nightmare became reality- 4 miles into my long run Sunday afternoon, I stopped to use the restroom and was assaulted by a man hiding in a stall (that is my GPS in red lines). I fought for my life screaming("Not today, M**F**er!"), clawing his face, punching back, and desperately trying to escape his grip- never giving up. I was able to lock him in the bathroom until police arrived. Thankfully I just took a self-defense class offered at my work and utilized all of it. My face is stitched, my body is bruised, but my spirit is intact.
Hurron says she first tried fighting back by scratching her attacker as he repeatedly struck her in the face.
A surge of adrenaline helped her escape the stall and fighting his grip while he kept trying to put her on her stomach. She eventually fought him off and locked him in the bathroom until police arrived. The attacker was identified as Gary Steiner, a Transient Level III Sex Offender.
Article continues below advertisement
Herron's attack, unfortunately, is too common of an occurrence for female runners in the US.