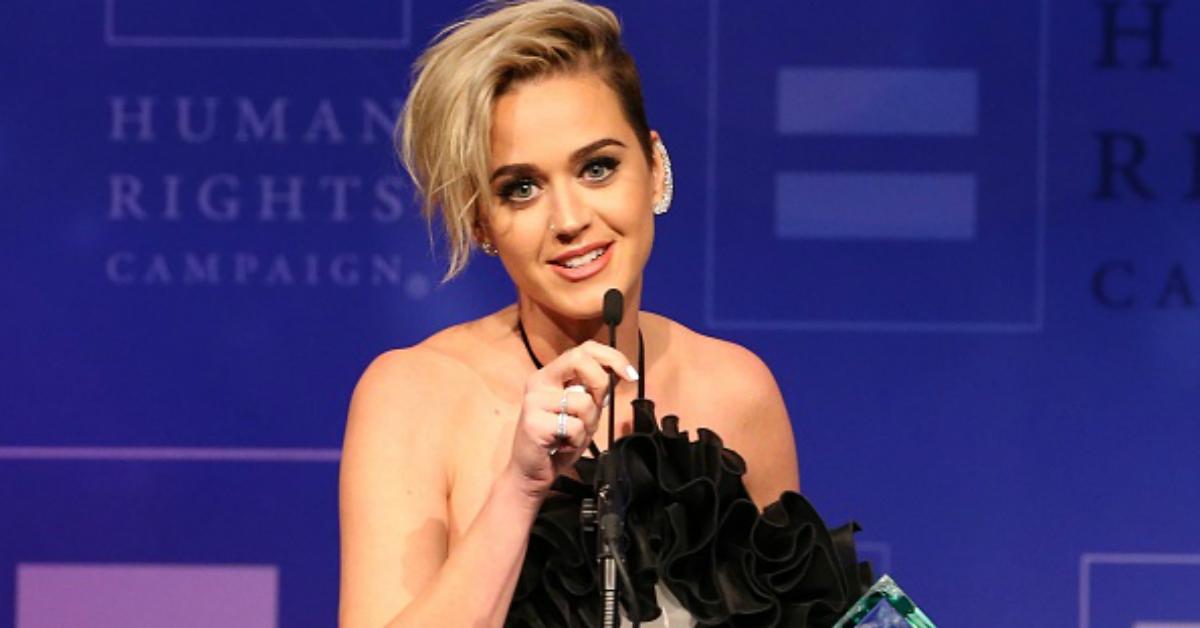 Katy Perry Reveals She Tried To 'Pray The Gay Away' As A Teenager
I've been pretty open of my supporter for members of the LGBTQ community, even in discussions with my staunchly opposed family and friends, and I hope there'll come a day when we'll look back at how ridiculous opponents of LGBT rights were.
Article continues below advertisement
But for now, the struggle is still very much alive and well, which is why Katy Perry's speech at the 2017 Human Rights Campaign Gala is such a big deal.
The 32-year pop icon referred to her single, "I Kissed A Girl" and how the track related to her own life experiences.
Article continues below advertisement
Perry revealed in her speech that she would "pray the gay away" at Christian pro-conversion camps.
"I speak my truths and I paint my fantasies into these little bite-sized pop songs, for instance: I kissed a girl and I liked it. Truth be told, I did more than that. But how was I going to reconcile that with the gospel-singing girl raised in youth groups that were pro-conversion camps? What I did know was that I was curious and even then I knew sexuality wasn't as black and white as this dress. Honestly, I haven't always gotten it right, but in 2008 when that song came out, I knew that I started a conversation that a lot of the world seemed curious enough to sing along to," Perry said in her speech.
Perry has always been vocal about her strict religious upbringing - she was the daughter of two protestant pastors.
Back in 2001, she even released a collection of Gospel songs under the name Katy Hudson, prior to the redefining of her image and becoming a pop sensation.
Article continues below advertisement
"My first words were 'mama' and 'dada', 'God' and 'Satan'... When I was growing up homosexuality was synonymous with the word 'abomination' and 'Hell', a place of gnashing of teeth, continuous burning of skin and probably Mike Pence's ultimate guest list for a BBQ. ... So most of my unconscious adolescence, I prayed the gay away at my Jesus camps. But then in the middle of it all, in a twist of events, I found my gift. And my gift introduced me to people outside my bubble, and my bubble started to burst. These people were nothing like I'd been taught to fear. They were the most free, strong, kind and inclusive people I had ever met. ... Oh my goddess, what a revelation – and not the last chapter of the Bible. Suffice to say, it's been a long road for me and I'm sure a long road for many of you out there. I know it doesn't always feel safe to live out who you are, but here's the thing, though: I would not have chosen a different road...You don't get to choose your family, but you can choose your tribe," Perry said in her speech.
She's also been a vocal feminist and supporter of LGBT causes on social media, as well.
Article continues below advertisement
In a lot of ways, things are looking up for the LGBTQ community, but there's still a lot of work to be done and progress to be made. That's why support for the queer community is so important in the day to day.