Domino's Had An Epic Response To This Customer's Strange Pizza Delivery Request
When a Domino's customer submitted a strange delivery request, the pizza company happily obliged with hilarious results.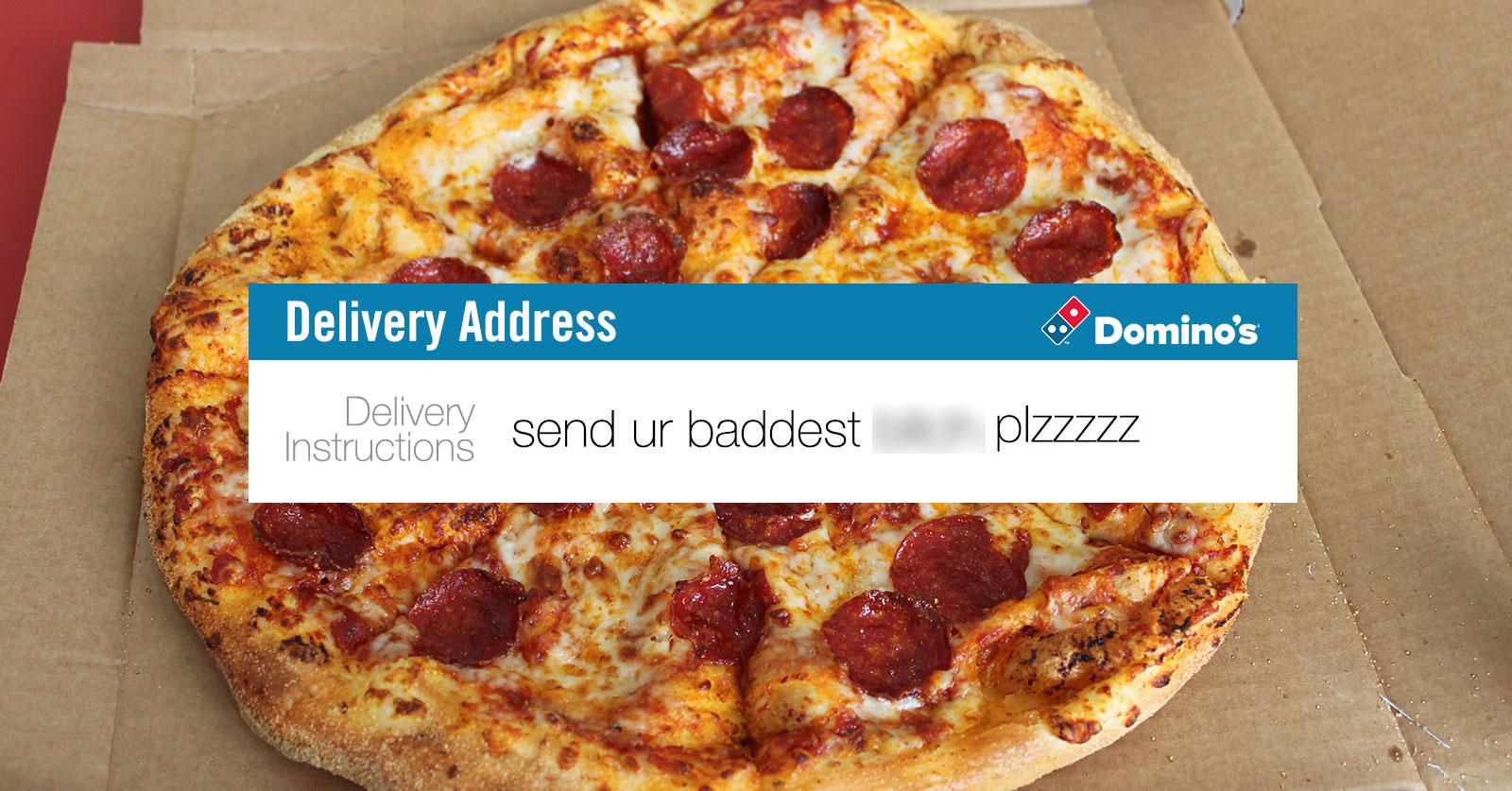 It's always interesting to see how far service and restaurant workers will go with the "special instructions" that you can add to your order. Twitter user Ford Reynolds recently ordered some pizza from Domino's and decided to ask for it to be brought to his place by their "baddest bitch." They delivered. (Pun intended.)
Article continues below advertisement
Under the unique instructions on the box, the company wrote, "We did." Reynolds also included a photo of his deliveryman, and he definitely looks like the baddest b--ch we know.
Unsurprisingly, people found the whole thing hilarious.
Article continues below advertisement
Article continues below advertisement
Article continues below advertisement
Article continues below advertisement
Article continues below advertisement
Everyone needs to try this. Though it's worth pointing out that this worked out largely due to a previous connection between the delivery guy and the orderer. As Reynolds explained to Buzzfeed, "It's totally real. The guy who delivers is one of our friends, and we know most of the people that work at that Domino's," Reynolds said. "We just thought it would be funny if Jimmy posed — which he did so without even being asked."
He added, "The reactions have mostly been 'd--n, lamb chops on a white boy' and 'what's his @' and all my friends amazed that it blew up."
Reynolds has yet to hear from Domino's official Twitter account, though he's certainly tried to get their attention. "@dominos where's my free pizza for all this free advertisement," he wrote in one tweet. But he may have made a mistake by insulting the chain in a follow-up post. "Honestly whoever runs dominos twitter is really bad at their job," he said. "Dominos social media str8 [straight] not capitalizing on FREE content."
All in all, Reynolds' tweet has raked up nearly 128,000 retweets and over 337,000 likes, so if Domino's hasn't seen it yet, they're bound to come across it soon.
More from Distractify