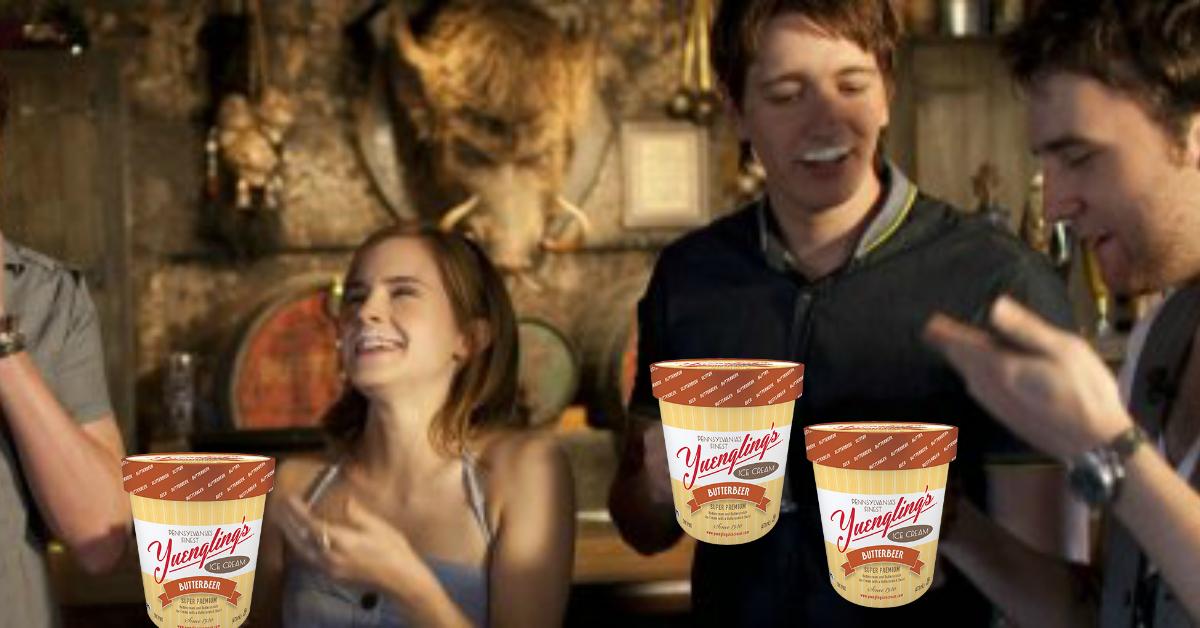 Butterbeer Ice Cream Exists And You Don't Need To Go To Hogwarts To Get It
By Mustafa Gatollari
If there's one thing Harry Potter fans love, it's pretty much anything related to the series. Seriously, if I just tell someone to turn to page 394 and they're a fan, they'll go ballistic.
It's a huge reason why I've become a fan of the entire Harry Potter world in recent years. Yes, my wife shone me on to it (but I'd vehemently hated many things she's tried to get me to like, just ask her) but the enthusiasm fans have for J.K. Rowling's wizarding world is infectious and I can't help but love it now, too.
So whenever I see Potter-themed stuff, I get pretty darn excited. Like the news that Yuengling's is releasing tubs of Butterbeer flavored ice cream.
That's right, the iconic beverage from the series that we've been craving for years is now available in ice cream form and it sounds like Yuengling's has taken the creation of it pretty seriously.
Rowling describes the flavor of the delicious treat as "a little bit like less sickly butterscotch." So Yuengling's took that information and made a mixture of half sweet cream, half-butterscotch ice cream "twisted with a butterscotch swirl." I know, it sounds incredible. If Hermione Granger were real, she'd be jumping for joy right about now.
If you're thinking of picking up a pint or two (or six), you can use this hand-dandy store locator option here to see the supermarket nearest to you that carries the delicious dessert.
Yes.
It's the perfect solution for those of us who can't afford to fly to Harry Potter World for the real thing. Starbucks also capitalized on the no-longer-fictional flavor by creating a Butterbeer frappuccino. You can find the full recipe, which includes caramel and toffee nut syrup, on Starbucks Secret Menu.