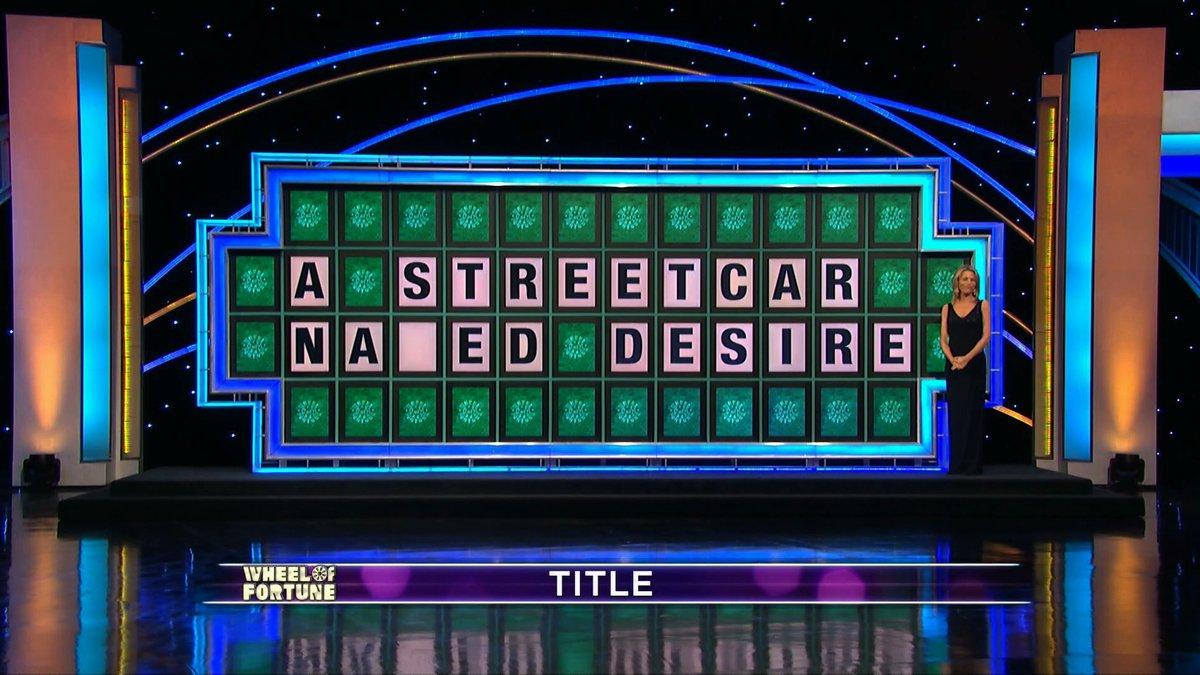 With Just One Letter Left, 'Wheel Of Fortune' Contestant Suffers Epic Fail
By Mark Pygas
Of course, the answer is A Streetcar Named Desire, a 1947 play written by Tennessee Williams which won a Pulitzer, but one Wheel of Fortune contestant named Kevin had a different idea...
Yes: A Streetcar Naked Desire. Which sounds like some terrible sexy novel for people who are into cars. After Kevin's rather epic fail, the next contestant, Lisa, was able to correctly finish the puzzle. "Although you got the right answer, I'd rather see Kevin's play, but that's just me," host Pat Sajak teased. Twitter loved Pat's reaction, obviously.
Kevin, an analyst at a food manufacturer in Ohio, later spoke out about his embarrassing performance. "To be on 'Wheel of Fortune' has always been a dream of mine, though the reality right now may seem like the opposite," he said in a statement through the show. "Needless to say, I have learned a great deal from this experience. It has taught me how to embrace embarrassment and failure with a smile."
He also added, "Yes, it has taught me the correct title of that famous 1947 Broadway play. I am happy I brought so many smiles to you all, and so I will smile with you and look back onto this moment and join you in the laughs. That my friends, is the naked truth." We're happy to see that Kevin can poke fun at himself.
To be honest, this isn't even the best thing to happen on Wheel of Fortune. We particularly enjoyed this moment when a team guessed "Professional Gynecologist" despite the fact that the clue began with "Gen..."
This is a reminder: Pay attention to the books you read in high school English, because they may just win you major cash on a gameshow. Or just save you from some serious embarrassment.