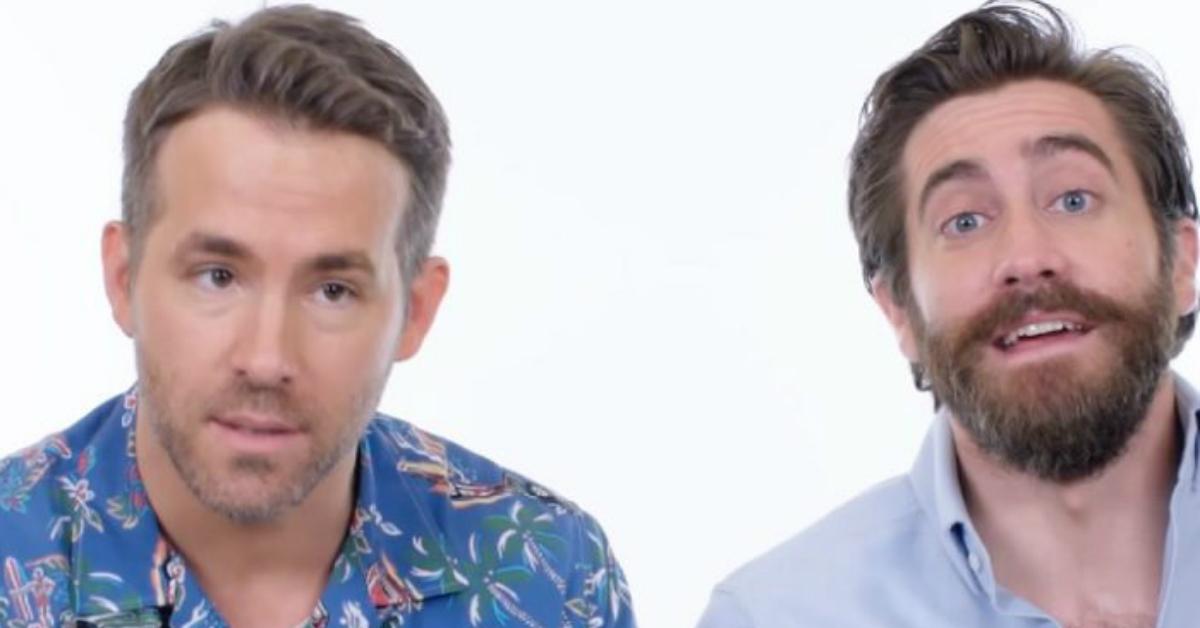 Ryan Reynolds And Jake Gyllenhaal Answer The Web's Pressing Questions
By Mustafa Gatollari
Ryan Reynolds is Deadpool in real life. He embodied the hell out of that character, taking someone who was beloved to die-hard comic book fans right into the mainstream. His performance helped usher in a new era of Marvel studio films and proved that yes, a rated R comic book movie could make a ton of money at the box office. Not to mention that the man is an amazing actor in pretty much everything he's in. Did you see him with Helen Mirren in Woman in Gold? The dude absolutely killed it. And he's pretty damn good looking.
Jake Gyllenhaal is another awesome actor who just so happens to be easy on the eyes as well. Homeboy crushed it in Nightcrawler, and did you see what the man made you feel with his role in Nocturnal Animals? As an average-at-best looking man I have an immediate hatred of anyone more handsome than me, but Jake Gyllenhaal's such an awesome actor and guy that I forget my hostility and have nothing but admiration for the dude.
Oh and in case you didn't know, Reynolds and Gyllenhaal are kind of bros.
Yeah, that's right, he held a boom pole for a single joke in Reynolds' hilarious interview.
The two got on camera together again, this time, for a segment where they answered the most Googled questions about themselves.
The two sat down with WIRED and things got hella funny, hella fast.
People actually think Carrie Fisher and Ryan Reynolds are siblings.
"Funny you should ask. Baby pandas," Reynolds answered on behalf of Gyllenhaal.
And another popular Google search question was whether or not Ryan Reynolds and Ryan Gosling were brothers. I mean they're both white, tall, handsome, and have full heads of hair and they're both named Ryan. So, I guess it makes sense?