This Restaurant Banned Kids Under 5 Years Old And Business Is Booming Despite Outrage
A fine dining restaurant in North Carolina is receiving backlash for banning children under the age of five — but business is booming.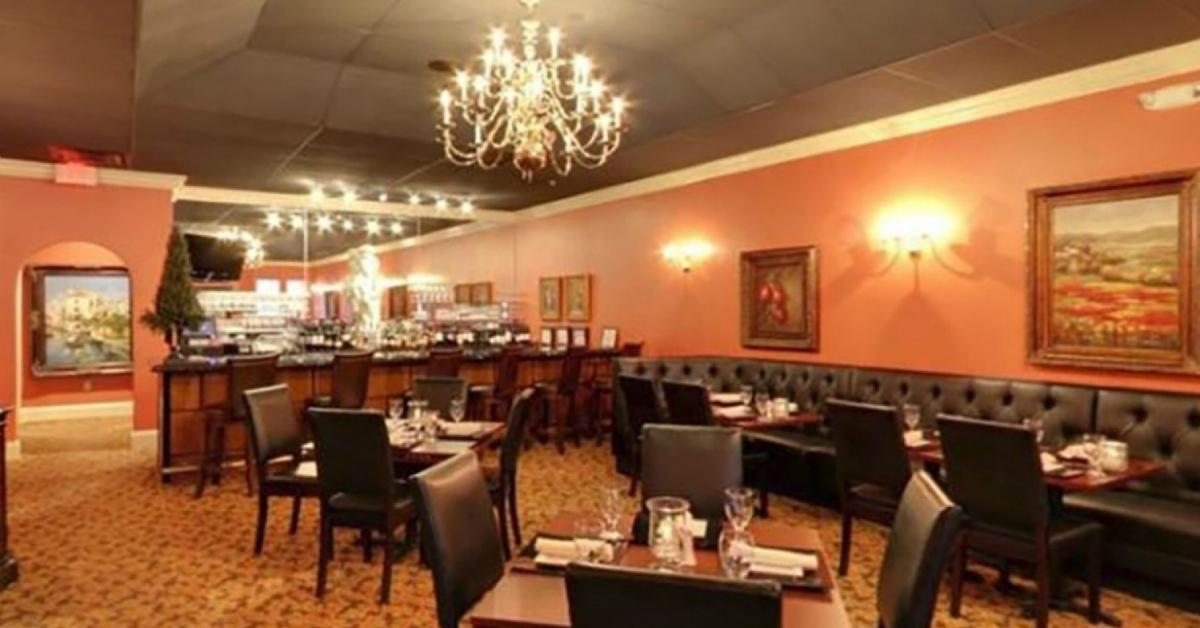 I kind of dread taking my son out to eat, mostly because it's like pulling a random cat out of a bag - you just never know what kind of cat you're going to get.
Article continues below advertisement
Are you going to get a well-behaved, nice cat who wants to sit down patiently and eat their food? Or you gonna get a grumpy one who keeps jumping up onto the table knocking everything over? Are you going to get a cat that wants to claw your face off every time you try and suggest they not act like a piece of crap?
It's really not a fun experience and one that I like to try and avoid. On the rare occasions he is a good boy (and manages to sit still for a whole 30 minutes, which is incredible) I try and remember that behavior like that isn't the norm and I do my best to limit the amount of time he spends flailing and crying (I'll take him outside the restaurant to let my friends and wife enjoy their meals in peace) so as not to disturb the other people who paid good money for their meals.
Article continues below advertisement
And this fine dining restaurant in Mooresville, North Carolina decided to solve that problem by banning children under five altogether.
Article continues below advertisement
What drove Caruso's manager, Yoshi Nunez, over the edge was when a family's young child was being unruly, blasting their iPad's volume to the max. The family was asked multiple times to turn down the iPad's volume and told that other guests were being disturbed. The parents ignored the plea.
"That was the incident that triggered the entire thing," Nunez said in an interview with The Washington Post.
Article continues below advertisement
Nunez finally asked the family to leave the restaurant as they couldn't get a handle on their kid and were being rude themselves. The decision set into motion a new policy: no kids under five allowed in the restaurant. People online are either applauding the restaurant's decision or expressing their displeasure with Caruso's.
Article continues below advertisement
However the restaurant isn't bothered by any of the negativity - as they've seen a huge spike in diners.
Article continues below advertisement
Typically, they'll have 50 customers packed into their restaurant on a regular evening. Now, they're getting 80 or more customers a day.
"Banning children has always been a topic in the industry and every owner says, 'I wish I could do it. Our owner has the full support of the staff. We work here to make a living, too, and we support our owner 100 percent," Nunez said.
Article continues below advertisement
For Caruso's, the ban definitely works as it describes itself as a "traditional, classy, intimate" joint. Not exactly TGI Friday's.
Article continues below advertisement
The Italian fine-dining restaurant isn't the only establishment putting the kibosh on young kids. Alexandria, Virginia has a sushi bar for adults 18 and older and a Mexican restaurant in Houston, Texas started handing out cards to parents that instruct them on how their kids should properly behave.
Article continues below advertisement
At the end of the day these restaurants may lose out on a few customers for turning away customers with kids, but...
Article continues below advertisement
...it's not difficult to imagine that there are lots of couples who are looking to go out and eat in a relaxed, quiet atmosphere and if they know a restaurant won't have kids running around with phones and tablets blasting cartoon songs, then that might appeal to them. In the case of Caruso's, the ban seems to be good for business.
More from Distractify