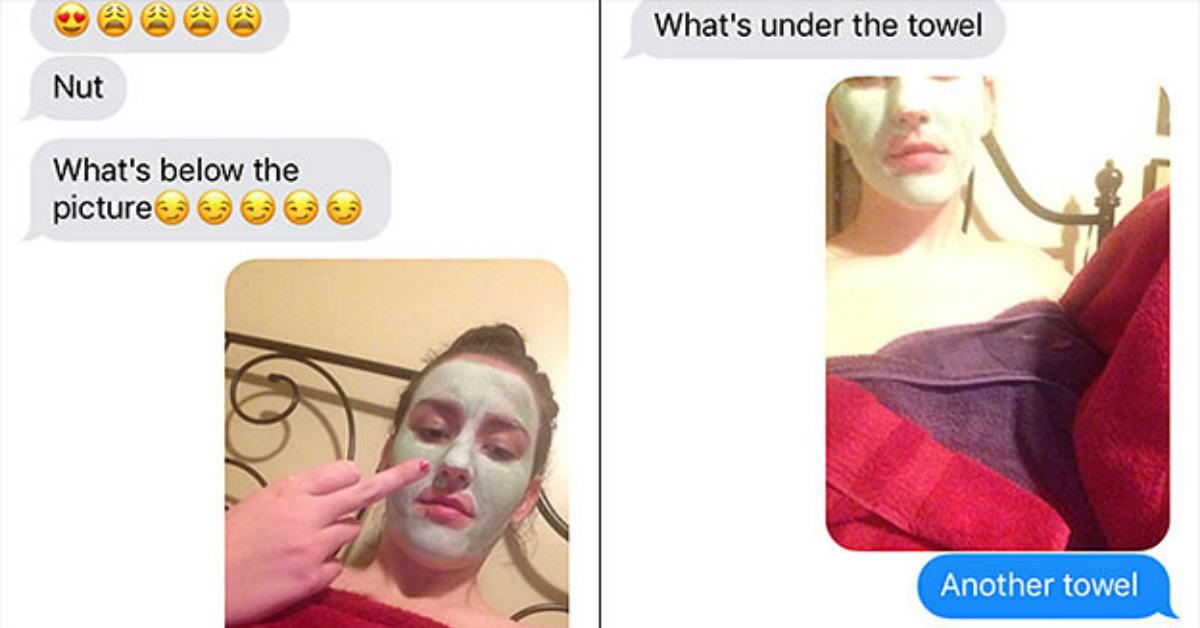 Teen Roasts Friend Who Tried To Pressure Her Into Sending Nude Pictures
By Mustafa Gatollari

Updated
I don't know why guys constantly ask girls for nude photos. I mean, I get when you're dating someone and things are going great and you want some naughty picks to help tide you over until you can get alone time with your significant other. That's fine.
But the crazy amount of dudes who are constantly asking nudes from women on various dating apps, messaging services, and social media is just insane. Whenever I talk to my female friends about it, many of them say they've become desensitized to the sheer amount of dudes who are constantly trolling them for nude photos.
What's possibly even more annoying, however, is when guys who are friends or acquaintances of women try and make a move and casually ask for nudes out of nowhere. And it's super disrespectful of a friendship. Sure, your friend might be attractive, but that doesn't mean you try to cop a feel or sneak a peek at them while they're naked just because you think you can get away with it. That's called being a scumbag.
And 16-year-old Jacquie Ross had one of the best responses to a guy friend, Michael, who tried to get her to send nude photos.
In an interview with BuzzFeed, Jacquie said that she was talking to Michael because they were on a prom committee together. She sent him a photo of her dress and then he asked to see the whole thing. When she told him she just got out of the shower and couldn't, he started getting curious.
And her response was pretty awesome.
Not taking the hint, Michael persisted.
Thus began Jacquie's running gag of unlimited towels.
He thought he was getting smart.
But Jacquie's responses just got funnier and funnier.
And when he asked her to remove "all the towels" she was ready for that, too.
Homeboy thought that persistence would pay off. But he was wrong.
Ross posted the texts on Tumblr where the messages went absolutely bonkers. People were really creeped out by Michael, but Ross doesn't seem too phased by him.
"I think it's funny how everyone's creeped out by 'I'm gonna get what I want'. I also like when people are like 'I'm gonna use this for future reference!' My all time favorite thing is how officially, more people hate him than there are in my entire county," she said. 
She capped off the conversation after he asked her to remove every article of clothing she had on, so she sent him a screenshot of complete blackness and said it was dark in the room.
Treat a moron like a moron and have fun at their expense. Jacquie's got the perfect recipe for messing with the f***bois.