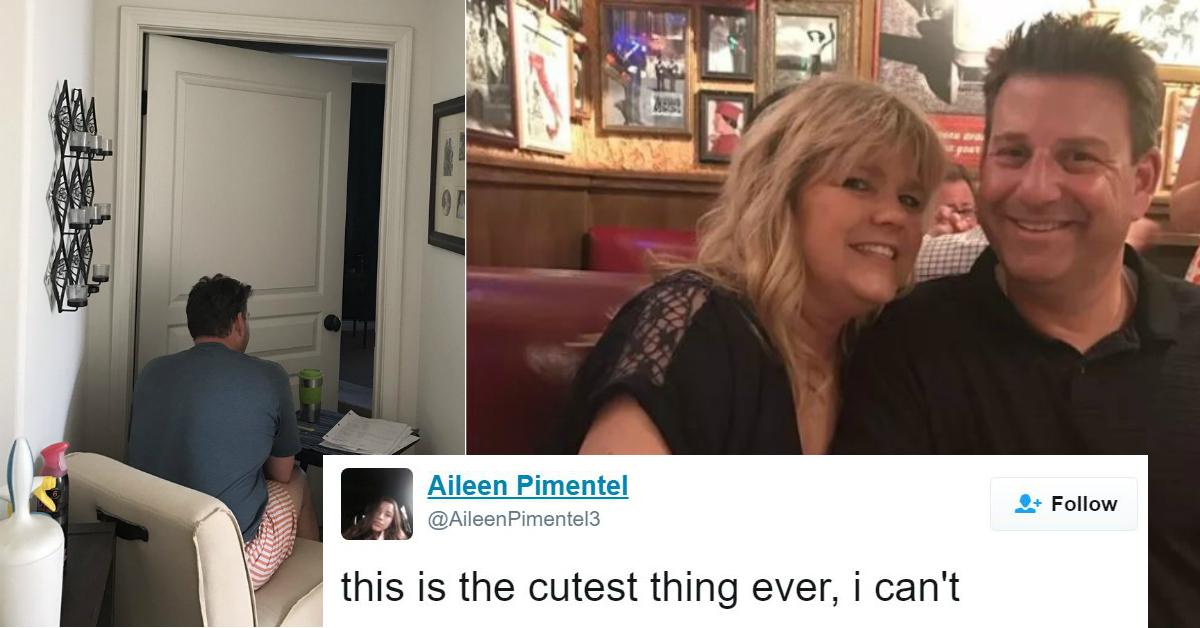 How This Guy Kept His Wife Company During Her Cancer Treatment Will Warm Your Soul
By Mustafa Gatollari
I believe that true love exists. When you meet an individual and are madly in love with everything they say and do, after a while, it tends to fade away. The things you once loved about them are now annoying.
And I understand that that happens to the best of relationships, but the ones that endure, I think, are the people who consciously choose to not stand for that and react to it positively. They do whatever they can to prove that that first meeting, that spark, or whatever it is they had, was justified. There's tons of ways of doing that, but I do know that we have little choice over our first feelings. However, we can create a second feeling by dragging that first feeling where we want to go and get them to do what we tell them to do. It's sort of like raising children.
So, whenever I see a couple that has been together for a long time, that are still capable of truly romantic and beautiful gestures, it reminds me that true love does, in fact, exist, and that I should never, ever give up on searching for that and protecting it in my life.
Which is exactly the case with Marci and Jon.
Marci was diagnosed with thyroid cancer in October 2016. As part of her radiation treatment, she was required to be isolated from her family post-procedure.
This is Marci and Jon's daughter, Mackenna.
She said in an interview with BuzzFeed that her father did what was pretty much the cutest thing ever: He stayed outside of her mother's room the entire time she was in isolated recovery from her radiation treatment.
She snapped a photo of the touching gesture and shared it on Twitter.
People were obviously in love.
In fact, they couldn't handle the love.
Mackenna was floored by the response she received online and gushed about her parents some more.
"The amount of love I've received is crazy and I didn't expect any of it, but I'm so grateful."
Her mom says that Jon's always by her side, through thick and thin.
"Jon goes to every doctor's appointment, every blood test, every surgery, every radiation....And, as you can see, if he can't be by my side he is as close as he can get!"