Grown Men Are Furious That They're Not Allowed In Legoland For One Reason
These adult men without children were denied entry to Legoland and have stage protests for being kept out.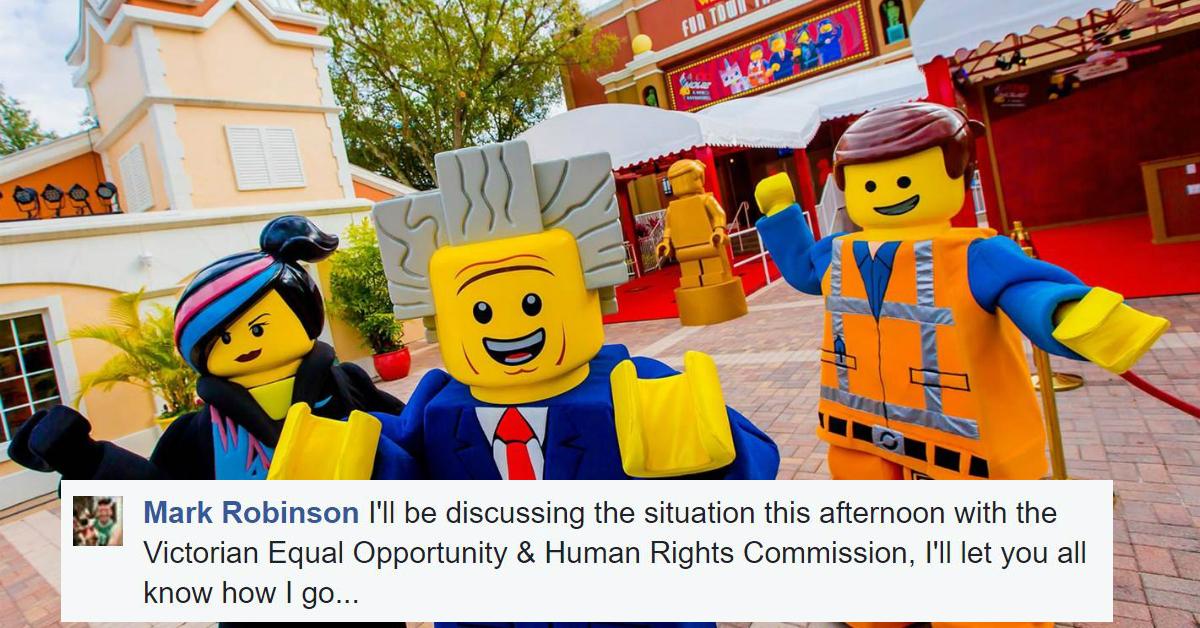 Legos are pretty awesome. Unfortunately, I was more of an instant gratification kid who favored video games over actually sitting down and building something with my own two hands, but as far as toys go, I think they're incredible.
Article continues below advertisement
Which is why I totally get grown men who are all into Legos. I get why they watch the Lego movies (they're pretty hilarious). I get why they have life-size Lego constructs in their homes. I get why they've spent thousands and thousands of dollars on Lego toys over their lifetime. Sure, there are "cooler" hobbies, but "cool" is relative, I guess.
Here's the thing, though: Legos are primarily geared towards children. And the Lego brand takes that very, very seriously, which is why when they released their social app for children, LegoLife, they went through a heck of a lot of trouble to make sure that kids were protected on it.
Article continues below advertisement
And it seems like the famous toy-manufacturer has extended that concern for child safety to its theme park, Legoland.
Article continues below advertisement
And it's pissed a lot of grown men off. 
Article continues below advertisement
The Legoland Discovery Centre in Melbourne, Australia, is barring the entry of adults over the age of 17 if they're not with a child. A policy that is making a lot of men very, very angry.
Some irate men are even filing human rights complaints with the Victorian Civil and Administrative Tribunal for age discrimination.
Article continues below advertisement
If you browse the location's Facebook page, you'll see that they do host events open to adults, like an Adults Only Night that's coming up on May 25th, but that's seemingly not enough as the Facebook page is receiving lots of negative reviews for the policy.
Article continues below advertisement
"Absolutely disgusted to hear that you will discriminate on grounds of age. Lego is something that is enjoyed across all the ages — I personally have thousands of dollars worth of the Creator and Architecture series … I hope you've done your homework on this one because I will be making a complaint to VCAT if you knock me back on the grounds of age and I will encourage others to do so as well."
"I was going to visit chadstone to see Legoland. But can't even enter. What a discrimination to age entry."
Article continues below advertisement
"Boycotting Legoland! Very upset!"
A Legoland - Melbourne representative hopped on the Facebook page to explain the policy.
Article continues below advertisement
They reminded disappointed adult fans without children that they do regularly hold adults only events. Other Lego fans said that "true AFOLs (Adult Fans Of Legos)" would know of the age restriction, as its enforced in other parks as well.
Some other fans were upset that they already spent $77 on season passes, but seeing as so many people already made a stink on the Facebook page, it's hard to imagine the center wouldn't issue them refunds as they won't be able to really get the most out of their Legoland experience. (h/t nymag)