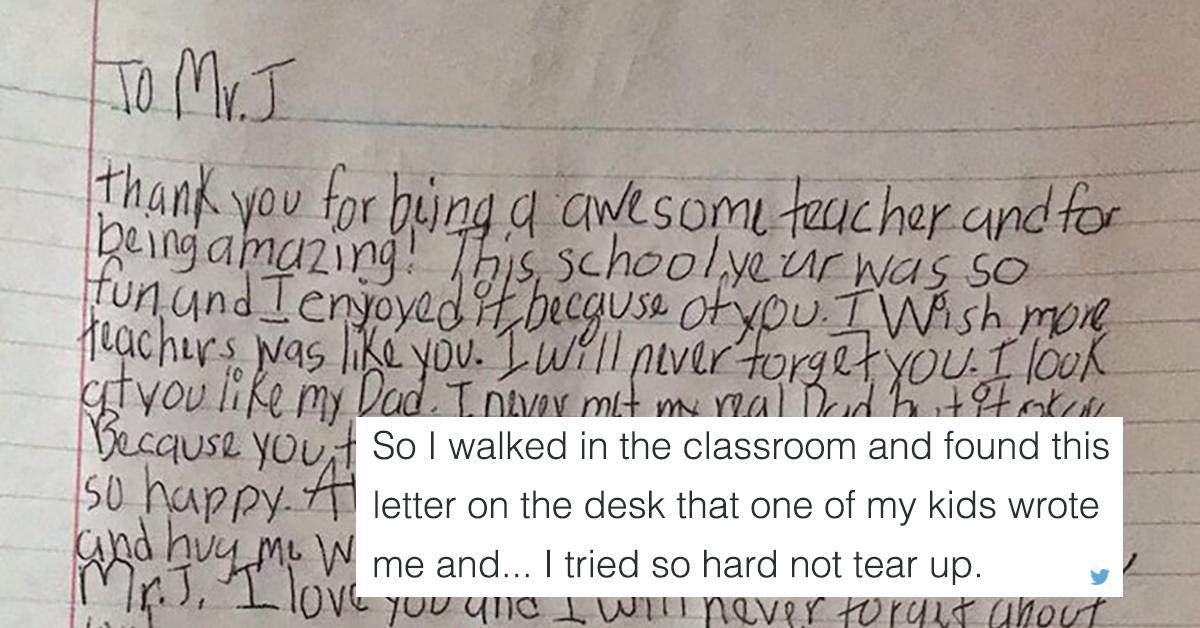 The Letter This Teacher Received From A Student Has Twitter In Tears
By Mark Pygas

Updated
For many, the school year is nearly over and it's time to celebrate. But if you've ever had a teacher who changed your life, you know just how bittersweet the summer break can be, especially if you're moving on to a new class or school. 
Take Twitter user Mainey Maine, or as his kids called him, Mr J., a fifth grade teacher from Atlanta, Georgia. He recently took to Twitter to share a touching note he received from a very thankful student. 
"Thank you for being an awesome teacher and for being amazing! This school year was so fun and I enjoyed it because if you."
"I wish more teachers was like you. I will never forget you. I look at you like my dad. I never met my real dad but it okay because you treat me like i'm your son." 
"You make me so happy. Always feeding me when I am hungry and hug me when I am sad. I will never forget you Mr. J. I love you and I will never forget about you!"
Twitter is kind of in tears now. 
@mainey_maine Bless you for having that kind of an impact on a child! More people need to see this as an example

— Carly (@nuclearcarly) April 24, 2017