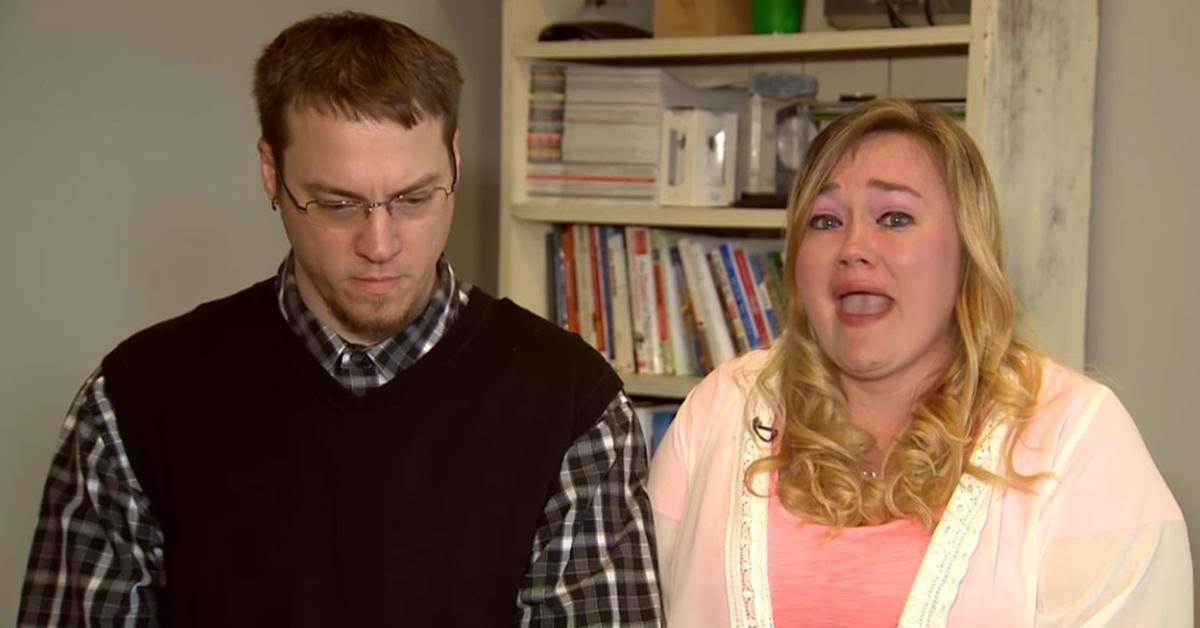 YouTube Family 'DaddyOFive' Loses Custody Of Two Children Over 'Prank' Videos
Last month, a popular YouTube family known as DaddyOFive became the center of child abuse allegations. Mike and Heather Martin post regular videos of the couple pranking their children to over 800,000 followers.
Article continues below advertisement
The allegations surround a seven-minute long video which has since been deleted. In the video, the couple spilled disappearing ink on one of their children's carpet. They then proceeded to call the child to the bedroom, and berated him for doing it, while the tearful kid wailed.
Popular vlogger Phil DeFranco posted a video in which he highlighted more of the couple's controversial videos and called them child abusers. As backlash ensued, YouTube deleted the video and the Martins posted a video saying the pranks were all in fun. They added that the accusations had "torn them apart" and that they were categorically false.
Article continues below advertisement
Evidently, a judge didn't see it that way. On Monday, the biological mother of two of the children featured in the videos announced that she has obtained emergency custody of those children. In a YouTube video with her lawyer Tim Conlon, Rose Hall explained that Cody and Emma, who seemed to be the main victims of the alleged abuse, are now living with her in North Carolina.
Hall said that while Emma is adjusting easily, they were initially worried about Cody.
Article continues below advertisement
"One officer brought him out to the car. He said some things that were disturbing, that he hated me, that Mike and Heather told him I threw him away, like he was garbage and I didn't love him no more … That's not true at all."
"He has a long road to recovery. It's gonna take a lot of counseling to help him, a lot of family counseling to get us back on track as a close, tight-knit family, but I know he can do it, and we can all get through this."
But Cody does seem to be improving:
Article continues below advertisement
"They're doing good, they're getting back to their playful selves," Hall said. "They were reunited with their grandparents and their cousins… Cody is starting to remember everybody, and he's happy to be home."
Conlon then goes on to explain the process. He and Hall went before a judge in Frederick County, Maryland, on Friday and requested emergency custody of the two children, which was granted. Frederick County police then helped Hall collect the children, who he described as being in "deprogramming" mode.
Article continues below advertisement
The retrieval took place on the same day that the Martins defended themselves in a prerecorded Good Morning America interview. They apologized for their behavior, but maintained that the children's emotional reactions are all for the camera, and that the videos had allowed them to start college funds.
The couple also said they are now being investigated for child abuse. You can watch the statement by Rose Hall and Tim Conlon in full below.