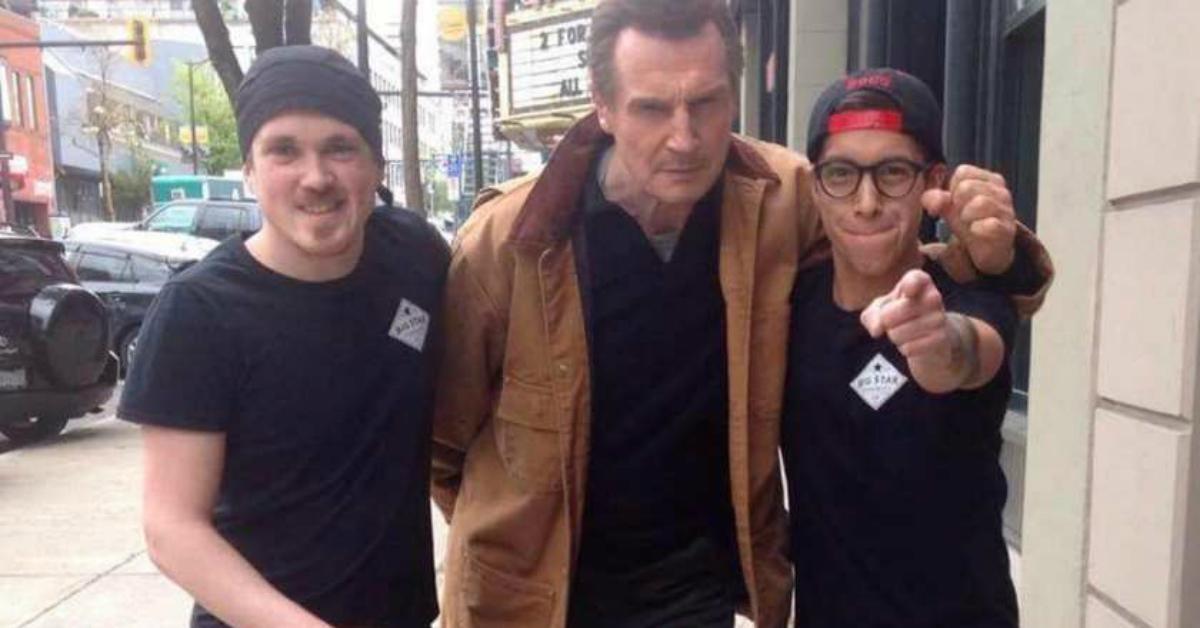 Restaurant's Joke Sign About Offering Liam Neeson Free Food Actually Worked
By Mustafa Gatollari

Updated
Businesses will do a lot to try and get a celeb's attention to bring some focus to the brand. With the Fyre Festival, it was tons of money. 
For Big Star Sandwich shop in New Westminster, Vancouver, Canada, they just had to offer up some sandwiches.
When they discovered that Liam Neeson was filming in town, they put up this sign inviting him in for free food.
Honestly, even if Liam Neeson never showed up to the sandwich shop, if I was hungry around lunch time I'd probably stop by for a bite after seeing that sign, because anyone who's a fan of Liam Neeson is worth a shot in my book.
But it turns out their half-joke actually worked. The star showed up along with members of the film crew for a selfie and some grub.
The sandwich shop's caption says it all.
Neeson's upcoming film is Hard Powder, which is a remake of the Norwegian movie In Order of Disappearance. It's about a Colorado snowplow driver who's after some local drug dealers who killed his son.
Also joining the cast of the film is Emmy Rossum of Shameless fame.
Producers of the film came under some criticism once it was learned that the main villain was Aboriginal, a fact that offended Parks Canada, which forced filming of the movie to change from Banuff to other locations.
Tom Jackson, the actor who portrays the film's villain, says that his character isn't in any way disrespectful towards Aboriginals.
The film is slated for a 2018 release date, but if you can't wait until then to see Liam, maybe hang around the Big Star sandwich shop and see if he'll turn up.