Man Sues American Airlines After 'Suffering Injuries' From Overweight Passengers
A passenger is suing American Airlines after he sustained injuries he blames on overweight passengers.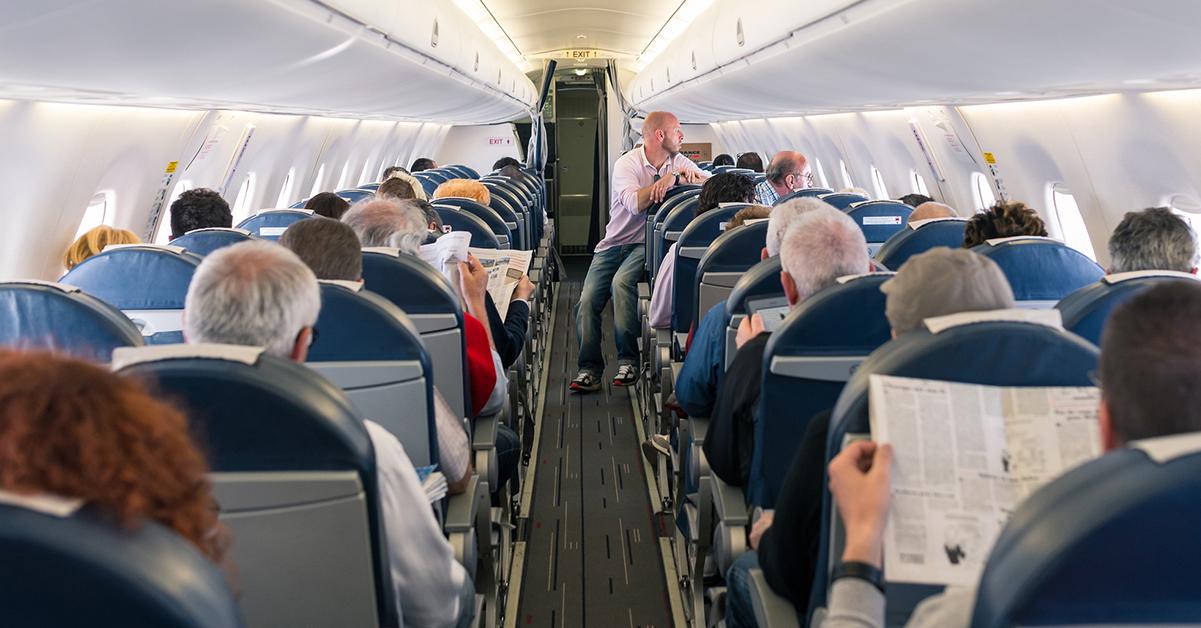 Article continues below advertisement
It shouldn't comes as a surprise then that an Australian man is suing American Airlines for $100,000 AUD ($74,000 USD) claiming that he received serious injuries after being seated next to two passengers he claims were "grossly obese."
According to court documents, Michael Anthony Taylor, of Wollongong, New South Wales, was seated in the window seat of economy class on a 14 hour flight from Sydney to Los Angeles. According to the lawsuit, the body of the passenger next to Taylor "spilt over and encroached" into his seat, forcing Taylor to "contort his body into a series of positions including standing up, crouching, keeling and leaning forward."
Article continues below advertisement
It's been over a year since the incident, but Taylor, who suffered from a pre-existing spinal curvature, says that the flight exacerbated his condition.
Thomas Jansen of Shine Lawyers told news.com.au that his client asked the cabin crew if he could change seats, but was denied multiple times because all the seats were occupied. U.S. federal regulation prevents passengers from sitting in crew seats.
Article continues below advertisement
"Mr. Taylor asked the cabin crew on numerous occasions if he could sit in another passenger's seat, or sit on one of the crew seats, or sit in the aisle or even to sit on the toilet seat to alleviate the pain and discomfort that he was suffering from. On each occasion, he was refused and rebuffed."
Jansen added that the lawsuit is in part to give airlines a wake up call on how they design seats.
Article continues below advertisement
"I don't hold any malice towards the people in the seats next to me. They'd paid for a ticket too. The airline could have put me in a crew seat or moved people around but they did nothing."
What do you think? Should overweight passengers be forced to purchase multiple seats? Or should airlines have to accommodate our population as our bodies change over time?