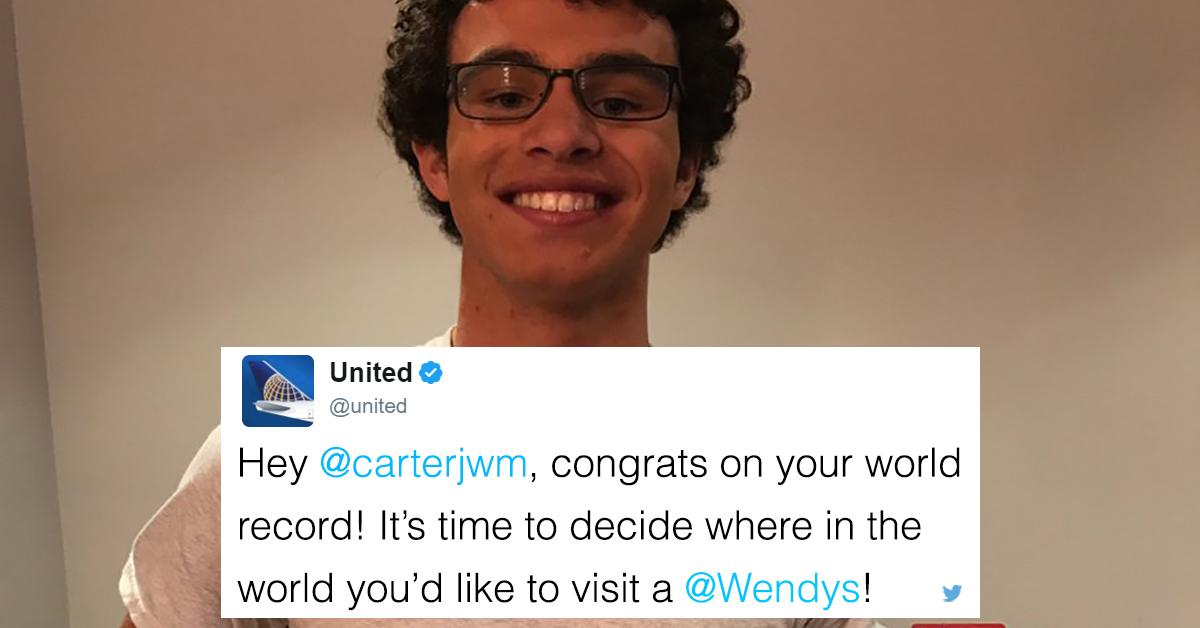 United Offered The Wendy's Nugget Guy A Free Flight And It Goes As You'd Expect
By Mark Pygas
Earlier this week, Wendy's finally gave some free nuggets to Twitter user Carter Wilkerson, after he beat Ellen's record for the most retweeted tweet ever. During his campaign to get 18 million retweets, Wilkerson also attracted offers from other companies — including United Airlines.
Shortly after that offer, United went viral for all the wrong reasons when a doctor was left bloodied after being forcefully removed from a United Airlines flight from Chicago to Louisville.
United Airlines claimed he flight was overbooked, so the airline asked for volunteers to leave the aircraft. They were offering $400 and a hotel stay, but no one wanted to take a flight the next day. The offer was eventually increased to $800, but there were still no volunteers.
According to Audra Bridges, a witness who recorded the exchange, a manager then used a computer program to select four passengers who would have to give up their seats. The doctor was selected but said he had to get home to see patients on Monday and refused to give up his seat. The doctor was then told that the police would be called if he didn't leave.
Sounds like they might not be the best airline to be offering free flights at the moment but it seems they could just not resist the opportunity to get in on the viral fame in a lame attempt at a PR stunt.
So when United decided to let Wilkerson cash in yesterday, it didn't go well.
Replies were about what you'd expect.
After a while, you start to feel sorry for United's social media team. They're trying to fan the flames of their company's constant stream of PR disasters but it hasn't been easy. A word to the wise: don't try to be like Wendy's next time.