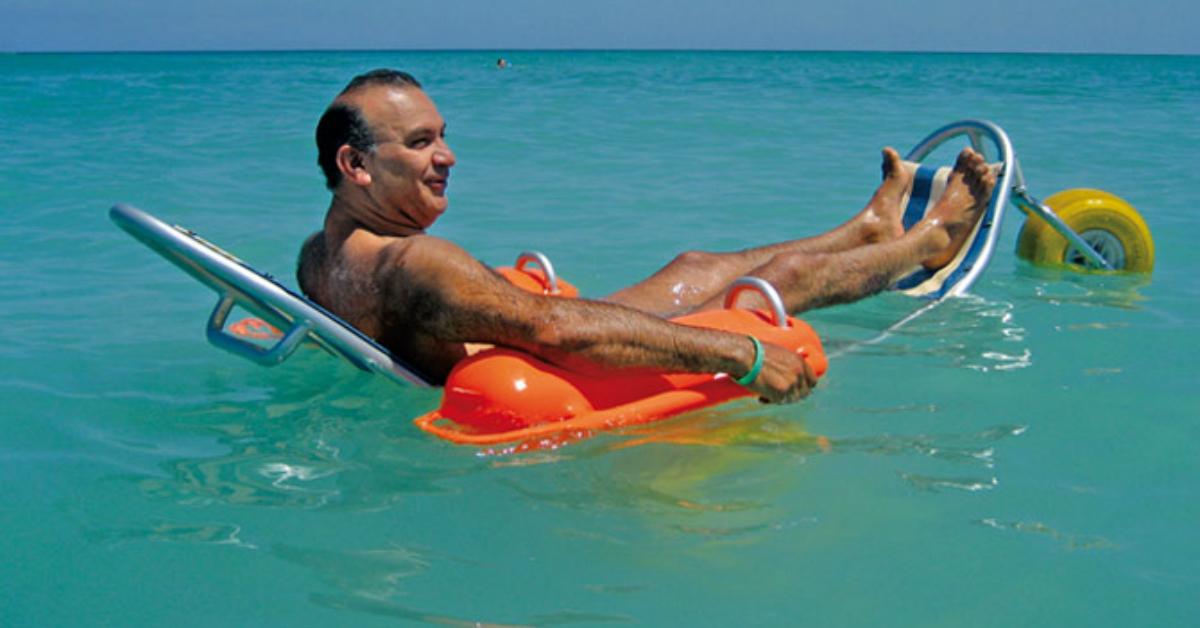 These Ingenious Floating Wheelchairs Make The Beach Accessible For Everyone
Article continues below advertisement
Well it turns out that I didn't have to wonder for too long, because floating wheelchairs are a thing that are becoming popular at some beaches that want to make them accessible to everyone.
And they look pretty darn cool.
Article continues below advertisement
Some public beaches even provide visitors with handicaps with the floating wheelchairs so they can go in the water with ease.
Article continues below advertisement
Now forgive me if this is something that a lot of people know about already, but I just find the whole thing pretty darn cool. It's amazing how far our technology has come and how it can help people with disabilities get to do things they never imagined.
Beaches in Corpus Christi, Texas, like Padre Island, Magee Beach, and North Beach have recently added the new aquatic chairs for guests to enjoy. So if you're looking to take a dip definitely support these beaches and let them know you're happy they're adding the rafts.
Article continues below advertisement
Article continues below advertisement
The cost for one of these sweet chairs? About $2,500, depending on where you get them from.
Article continues below advertisement
Other beach and off-road wheelchairs come equipped with big balloon tires that make it easier for people to navigate through sand and dirt, something that allows people with disabilities who want to experience the great outdoors much easier. The Oso Bay Wetlands Preserve and Learning center in Texas are making the fat-tired wheelchairs available for guests with disabilities as well.
Article continues below advertisement
Does your beach carry one of these bad boys? Hopefully it'll be come standard soon. (h/t kristv)