Dad Raises $25,000 To Pay Off Lunch Debt At 99 Schools
A father tackled the lunch debt of many schools by fundraising over 30,000 dollars to help 99 schools.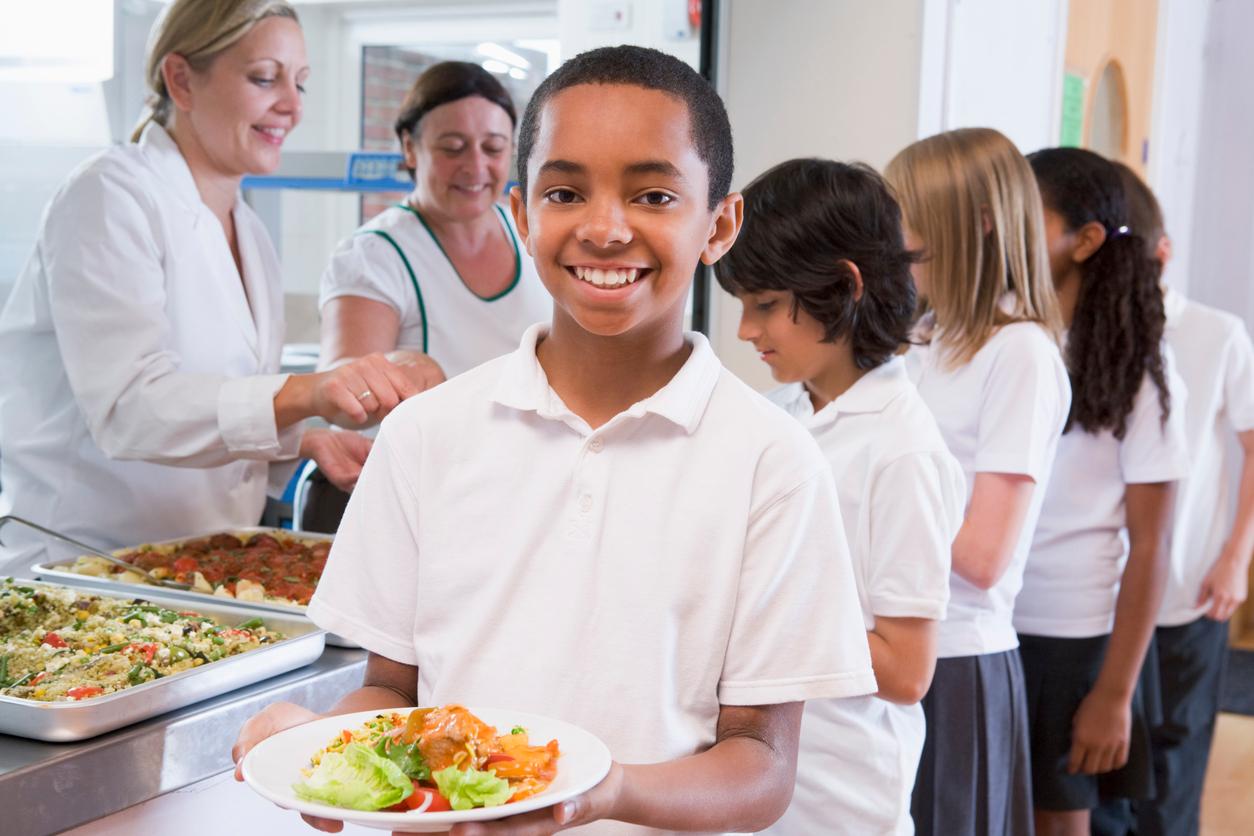 At schools across the country, an outstanding lunch balance can mean that children will be refused a hot meal and have to eat a sandwich. It's called lunch shaming, and it went viral after several cafeteria workers quit over the issue.
Article continues below advertisement
But one dad is determined to stop it. Seattle parent Jeffery Lew decided to ensure every student at his son's school was debt-free. After finding out that the total amount of debt was $97.10, he decided to start a GoFundMe page to find parents willing to help.
Since Lew posted the fundraiser 10 days ago, it's surpassed that goal somewhat, raising $25,973 as of the time of writing. So now, Lew has been able to pay off debt for all students at Seattle Public Schools — the largest K-12 school district in the state of Washington, which amounted to $20,531.79.
Article continues below advertisement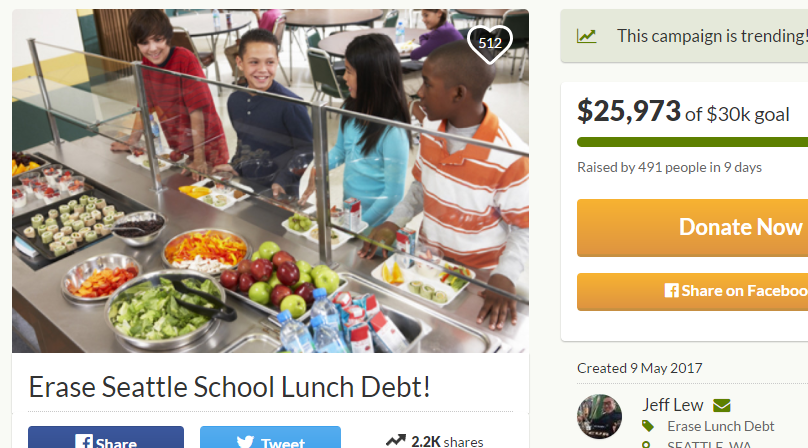 "It was a little bit overwhelming," Lew told CBS News. "It was quite amazing that the community came together to tackle this. Some people would say, 'This guy's a hero,' but I'm just a guy who went online."
Article continues below advertisement
Leftover money will go toward other school districts in need, Lew said, hoping that the donation can help prevent bullying.
"If a kid doesn't have enough money or owes money they may not end up getting a complete meal. Kids can be cruel and make fun of them. That can be really harsh on a child. They don't have a concept of what money is. No kid should go hungry because they don't have any money. They should eat the same food their classmates are eating and not get shamed for that."
Article continues below advertisement
"I want to keep this cause spreading, give back any way we can," Lew said. "Maybe we can cover the state of Washington or help other parents create campaigns for their school districts — bring this nationwide."
Seattle Public Schools said in a statement:
"The recent parent-organized campaign to pay down school lunch debt for Seattle Public Schools reflects the generosity of our families and communities. As a district, we are committed to partnering with families and communities to provide students the best educational experience. Part of that experience is making sure all of our students have access to a healthy breakfast and lunch, whether they have money to pay for meals at the time or not."