Wearing Your Mom's Prom Dress Is The Latest Trend For Teen Girls
Teen girls are celebrating their mothers by wearing their prom dresses and taking side by side photos.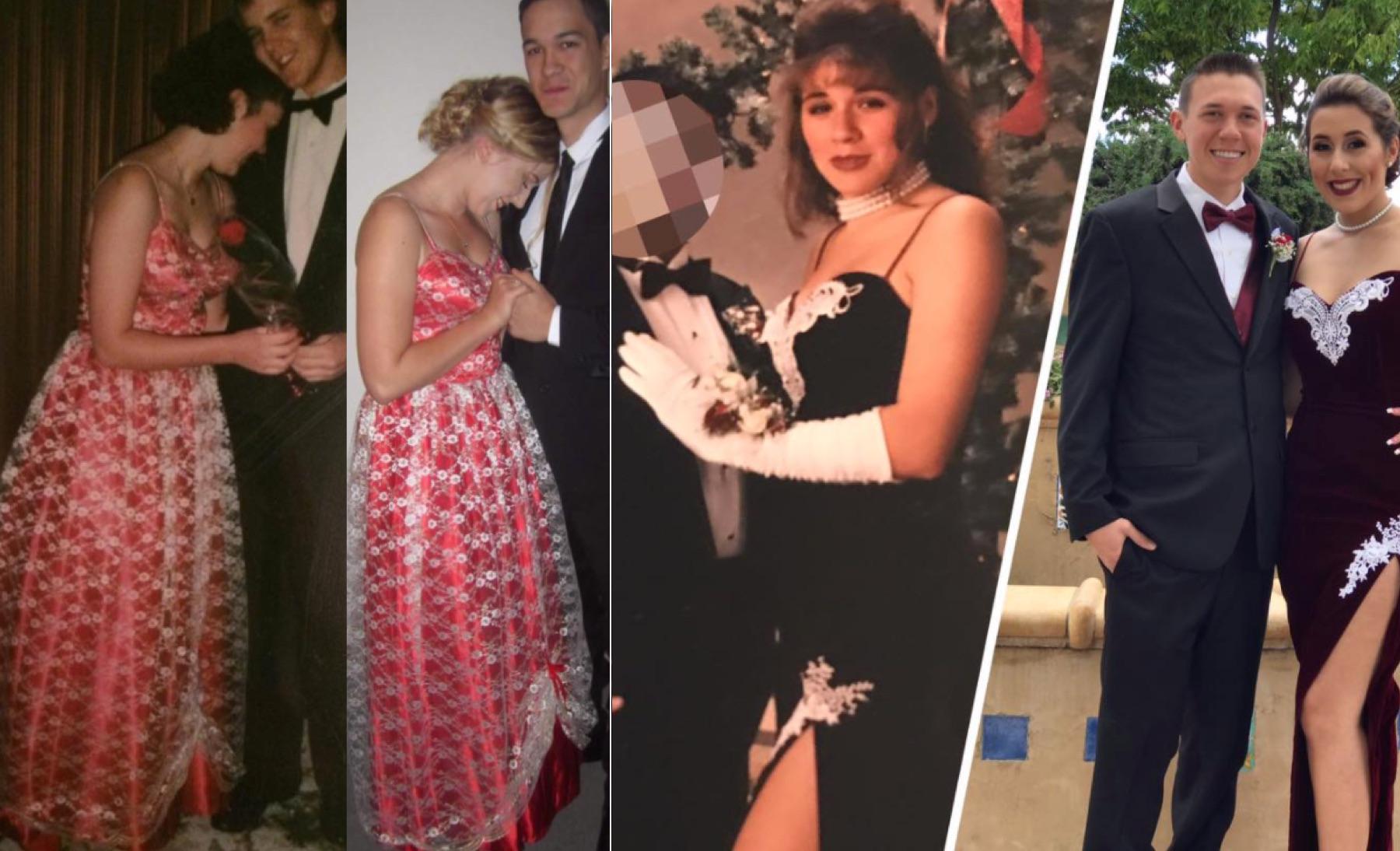 Prom is always a stressful time. What will you wear? Who will you go with? What to eat? But this year a new trend is taking over.
A few weeks ago, a teen named Ally Johnson went viral after her mom talked her into wearing her old prom dress to her big senior dance. Obviously, she rocked it:
Article continues below advertisement
But it turns out this is actually a common thing that moms all over are doing. It may be that this year's styles are a particularly good match for the mother's of high school age girls (ahem, the nineties), or it may be that social media makes posting a throwback pic and selfie combined completely irresistible. We're all about that Internet clout. Pretty much every decision seems to get judged on how good of an instagram or facebook post it would be. So it's definitely a great opportunity to pick up some fake internet points with your friends.
Either way, we're being blessed with lots of pictures that let us indulge in both a mania for fashion and nostalgia. All these girls squeezed or slid into their mom's prom dresses for the camera and the dance:
Article continues below advertisement
Article continues below advertisement
Article continues below advertisement
Article continues below advertisement
They're all so good! But the winner may be Bev Tippet, who proved that her prom dress was more than a trend, it was a family tradition. Her grandmother, her mother, and her mother's sister all wore the dress—and she had the receipts. It's a pretty crazy line of succession on the dress, hopefully her daughter continues the trend as well:
Top that, teens. Next year you should consider convincing your kids to try this out. If not -- try your moms out. Who knows, you might start the next big fashion trend revival at your school. But hey at least you'll have an awesome photo.