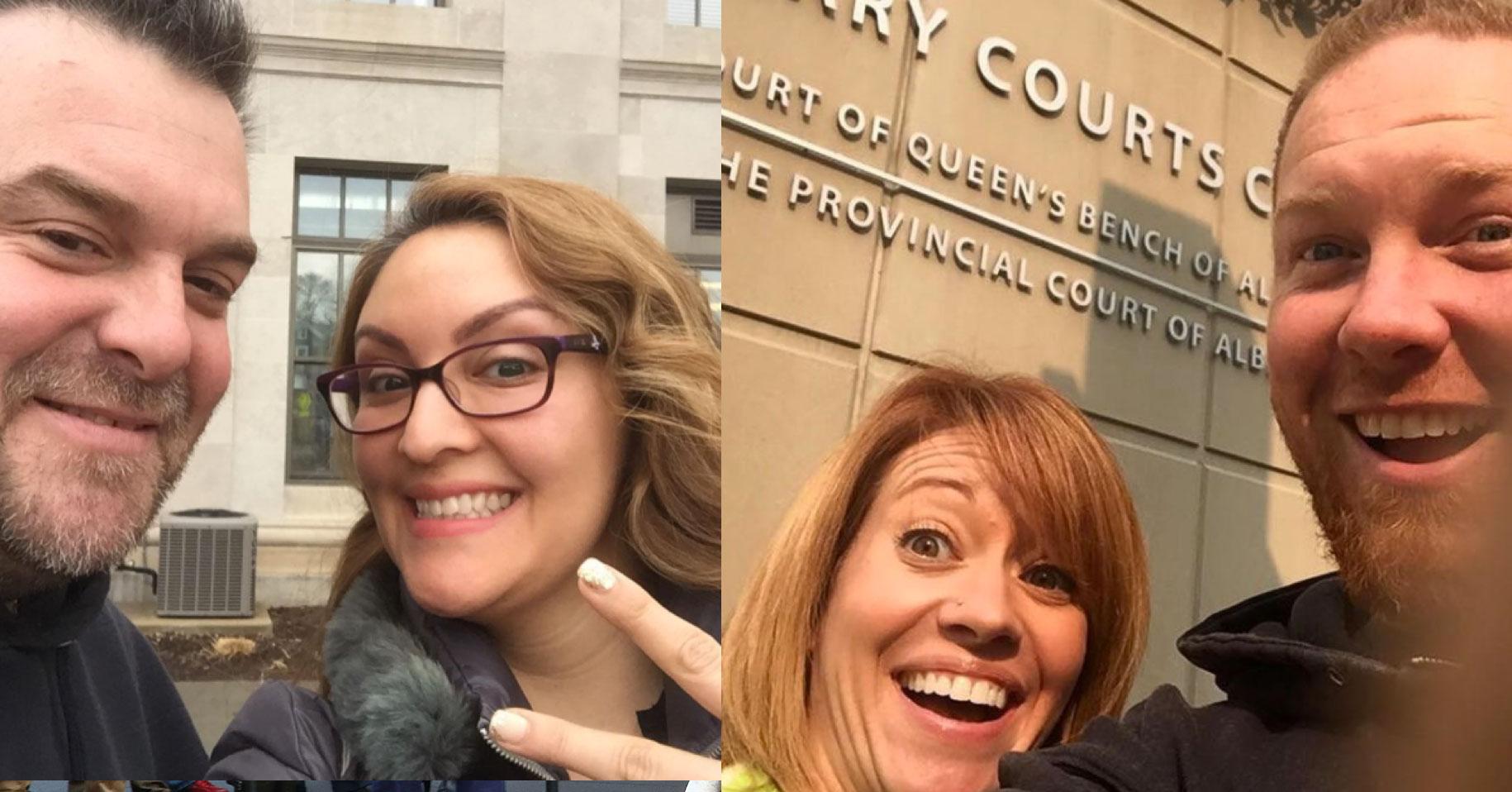 People Are Celebrating Their Divorces With Selfies And Parties
By Aimee Lutkin
They say that the line between love and hate is very thin, but what happens when people opt to set up shop on the line with someone they've tied the knot with? You don't necessarily hate the person, just everything about them while you two were together. You might want to stay friends or at least friendly with one another for a number of reasons; kids, the same group of friends, you work together, you did have some good memories together, or maybe they just don't have the energy or capacity to hate someone for an extended period of time. More than half of Americans who get married end up getting a divorce, and it's so commonplace now that a person would have to have at least gotten two divorces to raise any red flags in the dating scene, and it's getting to the point that even that isn't going to be a dealbreaker for most folks.
The couple that plays together, stays together. Unless they break up, in which case it's important to remain playful. That's why the trend of taking #DivorceSelfies is sweeping the nation. It seems like more and more families are understanding the need to treat each other respectfully post-break up, especially when kids are involved.
Folks are sharing pictures of themselves celebrating their divorce, usually with messages about how it was for the best and they'll always honor their past relationship. Wow. Could we be maturing as a people? Nah, probably not. We just want to post more selfies:
But it's not just selfies. Some people go all out and have a party. ABC News reported on former California couple Jeff Becerra and Michelle Mahoney, who threw a divorce party in December with balloons, cake, and bagged lemons for "making lemonade." Their daughter, Emma Becerra, tweeted pics of the festivities, inspiring people everywhere to start a Divorce Party Pinterest board.
When asked how they got to a place of being able to say goodbye with humor and style, they admitted it wasn't easy. "A lot of work and humility and sacrifice and discussion and careful thought," Mahoney said. Becerra added that they also needed plenty of "professional help." Well, if you don't have time for that, just snap a pic:
Hmm, that last one doesn't look so good. I guess if you can't take a consensual #DivorceSelfie, it's no surprise things didn't work out.