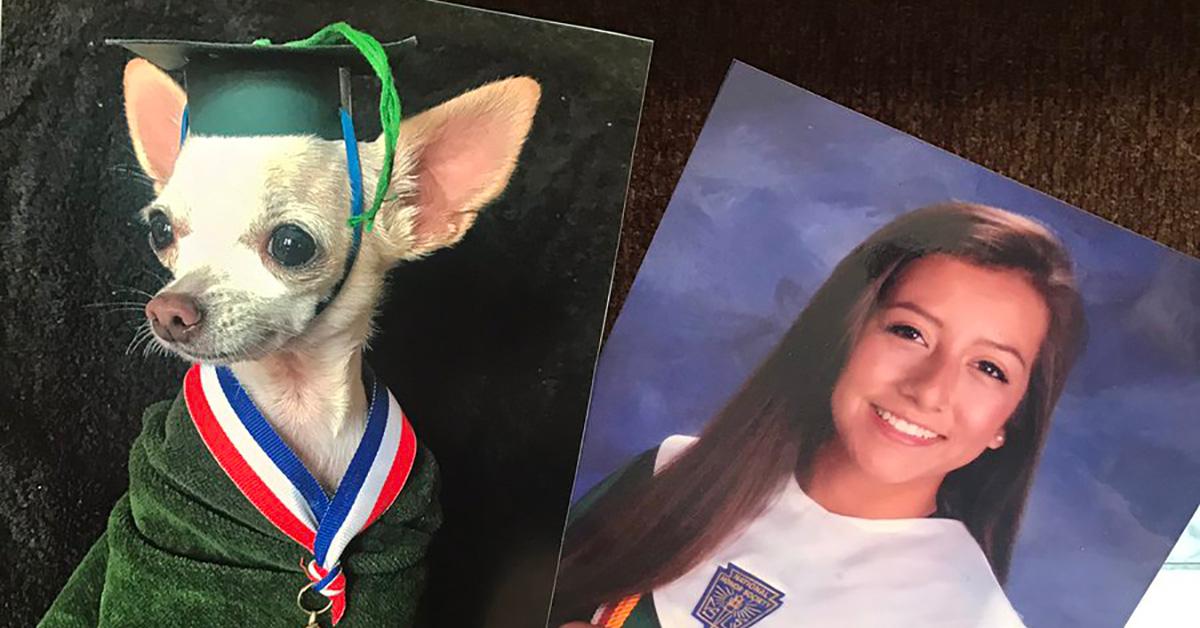 This Girl Replaced All Her Family's Photos With Perfect Replicas Starring Their Dog
By Mark Pygas
Pranks are always the best way to kill time. One has always said that a good prank arrises when you probably have too much free time on your hands.
Well it's summer, and there isn't much to do. As former children, we all know there's only enough entertainment to keep you busy for the first few weeks of summer break. After that, it's up to you to make some fun of your own, even if it means pulling off one of the most over the top pranks you can think of. Just take this Twitter user Marissa Hooper as an example.
The 21-year-old student decided to reshoot all the family photos that were on display around the house and replace all her family members with her dog, Dixie. Yes, the family dog is going to be starring in some of the most important life moments of the family.
Marissa swapped out her older sister's kindergarten yearbook photo, a vintage black-and-white picture of her grandmother, and her own graduation photo with hilarious recreations featuring Dixie.
Her mom, Kathryn, told BuzzFeed that it took a few weeks for her to notice that the photos were being replaced. "It was kind of embarrassing," she said. Eventually, a friend who was hanging out at the house pointed it out to her. "I don't want people thinking that's what I do in my spare time," she added.
Twitter found it hilarious, of course.
Since the tweet went viral, Marissa has started an Instagram account for all of Dixie's fans. It seems to have a lot of popularity and for good reason:
We all need to steal this idea. It's the perfectly gag to try on your family when you're home for the holidays. They'd never expect it!