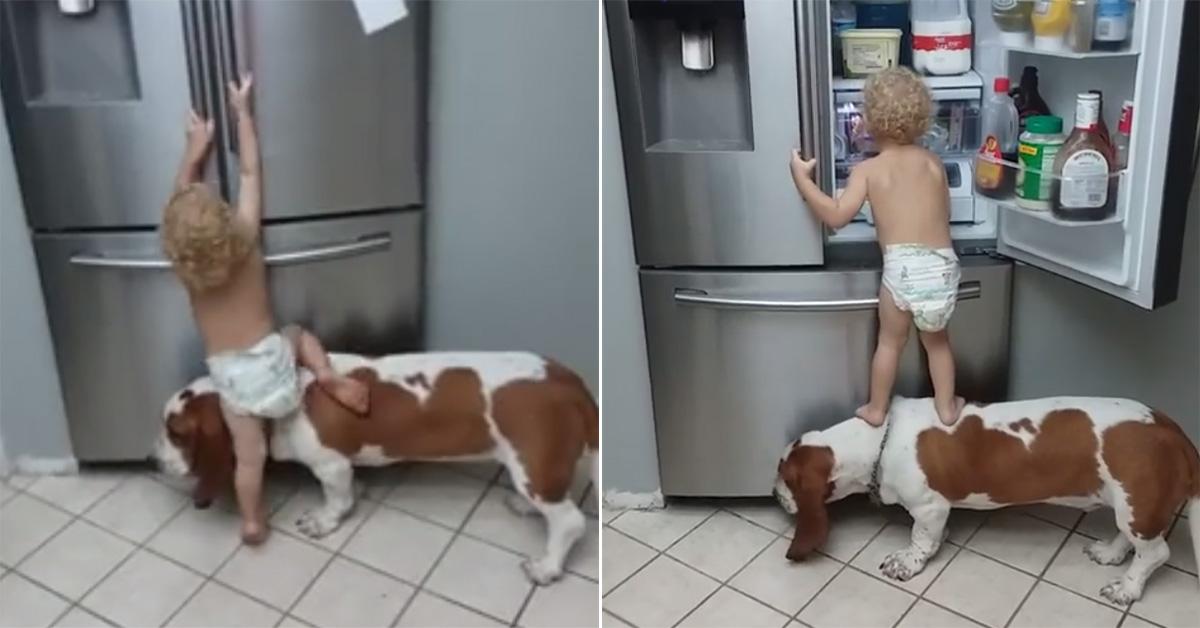 This Toddler And His Dog Have Worked Out How To Raid The Fridge Together
By Mark Pygas
Dogs are man's best friend. And that bond starts from a young age. Just ask Rob Herbert and Carrie Harden, parents who have to put up with a very clever toddler and dog who have worked out how to raid the fridge together. Here's how they do it...
"When you need help...you find out who your friends are! (Until you don't give them any food and then they leave you hanging!)," Herbert wrote in a caption alongside the video.
Harden explained to friends that this was no spur-of-the-moment robbery, it was planned:
"I call them my twins for a reason," she wrote in a comment. "They're usually up to no good together. What I wasn't fast enough to catch on video was Maverick pulling Leroy by the collar over to the fridge to get him in place. He obviously had a plan."
And commenters found the duo pretty hilarious.
"Bahahaha omg," one user wrote. "I love this! He is sooooo awesome."
"Totally awesome. That is teamwork. Leroy was so patient."
Other users were concerned:
"Do not teach your kids that it's OK to step and walk on dogs teach them that they deserve to be respected as well."