Guy Tries To Find Doctor At Anti-Vaxx Rally And Fails Miserably
Rally for people who are anti-vaccination has no doctors at it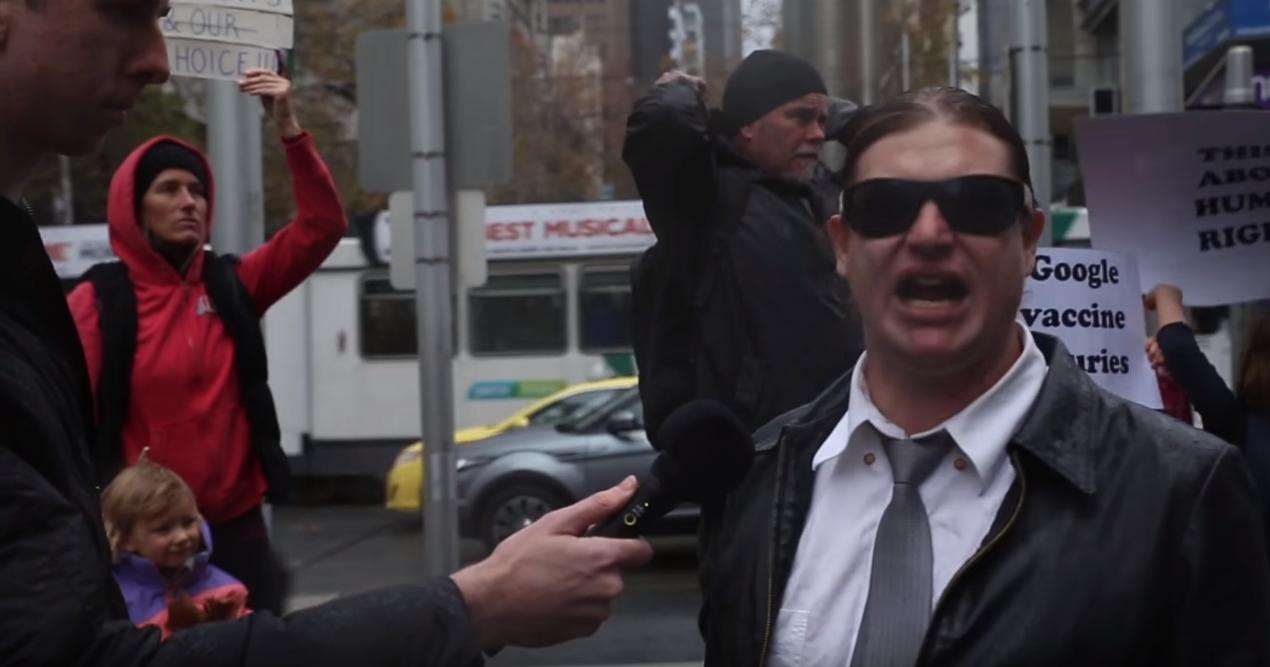 Vaccinations have become a very hot button topic for people over the years. There are arguments for both sides, as autism has become more prevalent in society and has been linked to certain vaccinations. The other side is, of course, actually getting the disease that the vaccine is for, which could be deadly. It is hotly debated on both sides and has unfortunately also become a religious and political issue, which seems wrong on a lot of levels. Regardless of the facts, people will always have strong opinions and will be hard to be convinced otherwise, so the topic continues on.
The immunization rates for five-year-olds in Australia was 93 percent in 2016, according to the Australian Institute of Health and Welfare. That's short of the 95 percent rate recommended for herd immunity, which is the ideal rate of immunization to protect those who can't receive vaccinations for medical reasons.
Article continues below advertisement
This low rate of immunization has caused several states to adopt a "No Jab, No Play" policy, requiring that children be immunized before they can enroll in childcare or access government benefits.
One reason some parents are not immunizing their children is the now debunked claim that vaccinations cause autism. They don't. In fact, vaccinations save millions of lives around the globe every year, and were essential in wiping out terrible diseases, like polio.
Article continues below advertisement
Despite these facts, thousands of vaccine skeptics across Australia participated in protests late last month claiming that the policy "discriminates against families for making a free and legal decision."
One of these protests took place in Melbourne, and YouTuber Lewis Spears decided to attend to see if he could find a single doctor or medical professional among them. Guess how many he found.
Article continues below advertisement
That's a lot of misinformation, if you ask me.