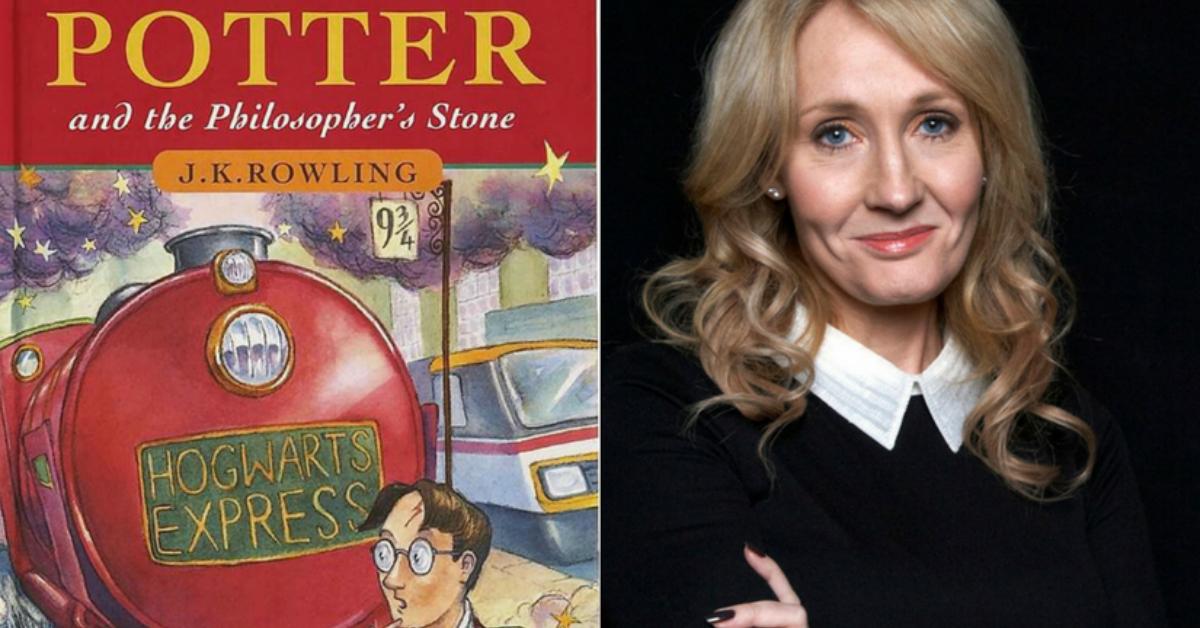 J.K. Rowling Is Celebrating Harry Potter's 20th Anniversary With The Internet
By Mustafa Gatollari
Pssst. Want to feel old? Yeah? Wait, no? Well too bad.
It's been 20 years since the first Harry Potter book was released. That's right, the cultural phenomenon that has spawned endless books, six movies (and counting) and a ton of pop culture references, rising actors and actresses, action figures, and basically all love of wizardry is 20 years old. If you remember reading Harry Potter as a kid that means that you are officially not young anymore. very sad stuff. You can still relive your youth with the new prequel series that will be coming out so we can see where it all began and continue to live on and keep the dreams of being wizards alive. Because it is a fictional and mystical world, the amounts of characters that can be created our endless, which is great for everyone involved, especially the person who wrote it.
Author J.K. Rowling tweeted about the milestone and even included the special hashtag Twitter made in honor of the day that kicked off a social phenomenon.
Twitter isn't the only social media service that's giving props to Potter -- Facebook has a cool little Easter egg as well. If you mention the words "Harry Potter" or any of the Hogwarts house names in a Facebook post, they'll appear in their houses' respective colors. And if you try clicking on any of the words, a wand will appear and shoot magic all over the place.
Although it doesn't look like it's working for everyone. Guess that answers whether or not I'll ever get my letter to Hogwarts.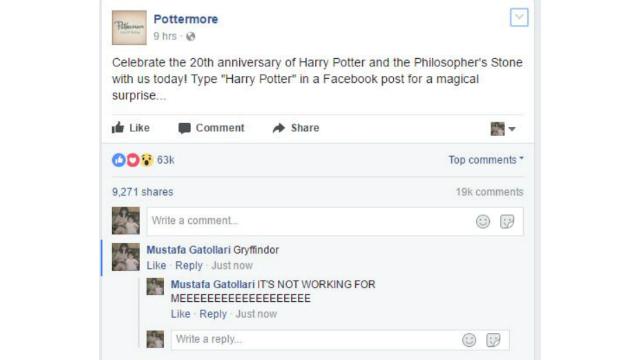 Of course, there were plenty of other people all over the web who were feeling the Harry Potter love.
Some people even celebrated with cake.
Others shared photos of their first edition books.