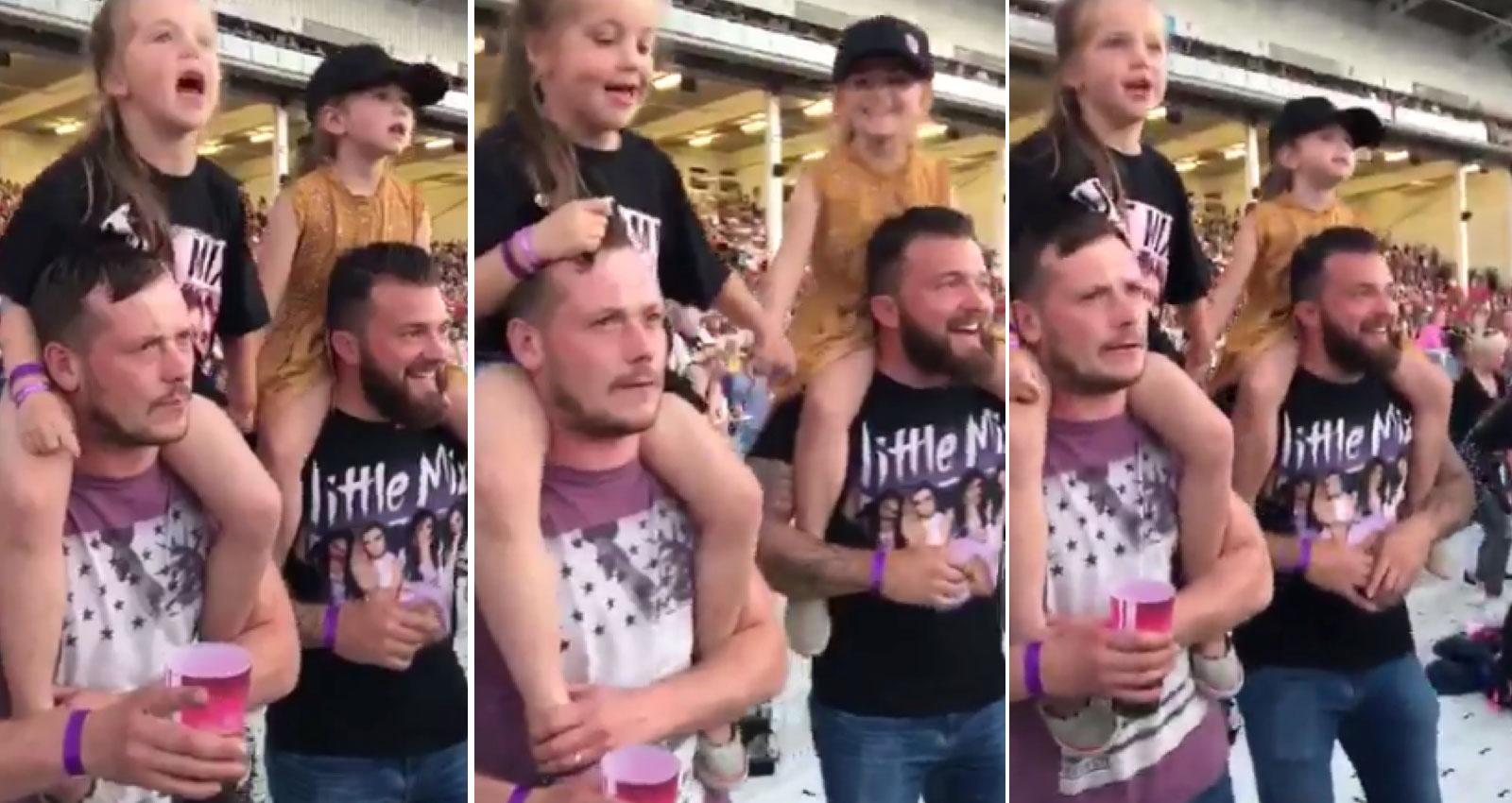 These Dads Rocking Out At A Pop Concert With Their Daughters Are Too Cute
By Aimee Lutkin
The daddy-daughter relationship is always a fun one. A lot of men spend their whole lives trying to protect their masculinity and doing everything they can to protect their macho bravado. And then along comes this little girl who opens their hearts in ways they could never imagine. All of a sudden, they are wearing crowns and sitting down for tea parties with Disney princesses that they didn't even know existed. The masculinity is assumed to be dropped but it is probably the most masculine thing you can do to have that kind of relationship with your daughter. Choice of music as the daughter gets older is a different story though, as that is an acquired taste and there is definitely a generational gap in types of music.
A man named Neil Cooley was trying to grab the attention of his pop icons, the girl group Little Mix, but he ended up catching the adoring love of the Internet instead. Neil shared a picture of himself and his friend bopping along to the band's hit "Touch" with their daughters on their shoulders. They even have the band's merch on:
The video is freaking perfect, because even though they're a bit self-conscious of the camera, they both are sincerely into the music, singing along, smiling their faces off, and dancing. As an extra sweet cherry on top, their girls are holding hands from their dad's shoulders. It's honestly the perfect amalgam of cuteness.
It's always nice when dads take their daughters to events that are exciting and fun for them, but when common interests overlap? It's just what young women need to see from their dear old dad. We just need to get their foursome up on the Little Mix stage to wrap up their viral story. Mix them in, Little Mix!