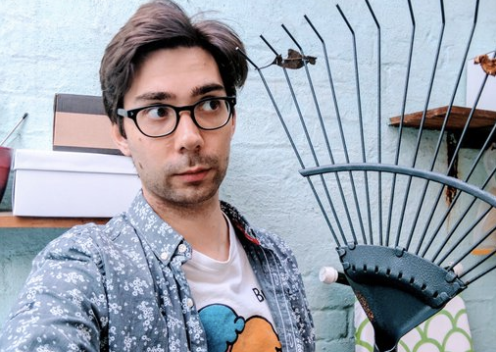 Guy Shares Hidden Message In A Week's Worth Of Tweets And It's Delightfully Dumb
By Jaime Lutz
Hey, look. We've all seen people put tons of effort into crazy or ridiculous things to go viral, and obviously we love to hate it because we all keep clicking it. It can be anything from taping or photographing family members or co workers doing something crazy or even trying to stage something that is very dangerous and crazy (and sometimes paying the price). Everyone wants that feeling of virality because it seems so cool when it happens to other people. Others want nothing to do with it at all because they just want to go along with their normal lives and not get noticed for anything, especially if it might be dumb and give them a bad name.
In my opinion, this guy's approach takes the cake.
An awesome twitter user named Richard Cook—who apparently does social media for Spotify, which puts this joke in some context—hid a secret message using the first word of each sentence in a week's worth of normal-seeming tweets. ALL of the tweets help carry the message. Star move if I've ever heard one, and of course everyone freaked out.
Get decoding the message with the week's worth of tweets, which begin below in reverse chronological order. Your day really could use a few minutes of sheer, brilliant stupidity. Game on!
On first glance, what's really amazing is how seamless the lyrics to "All Star" actually fit into those tweets. Go back and read how awkward the sentences in this post are if you don't believe this is surprisingly challenging. PLAY... ok, I give up.