Girl Photoshops Ryan Reynolds Into Prom Photos For Hilarious Revenge On Ex
Girl photoshops Ryan Reynolds into her prom photos for revenge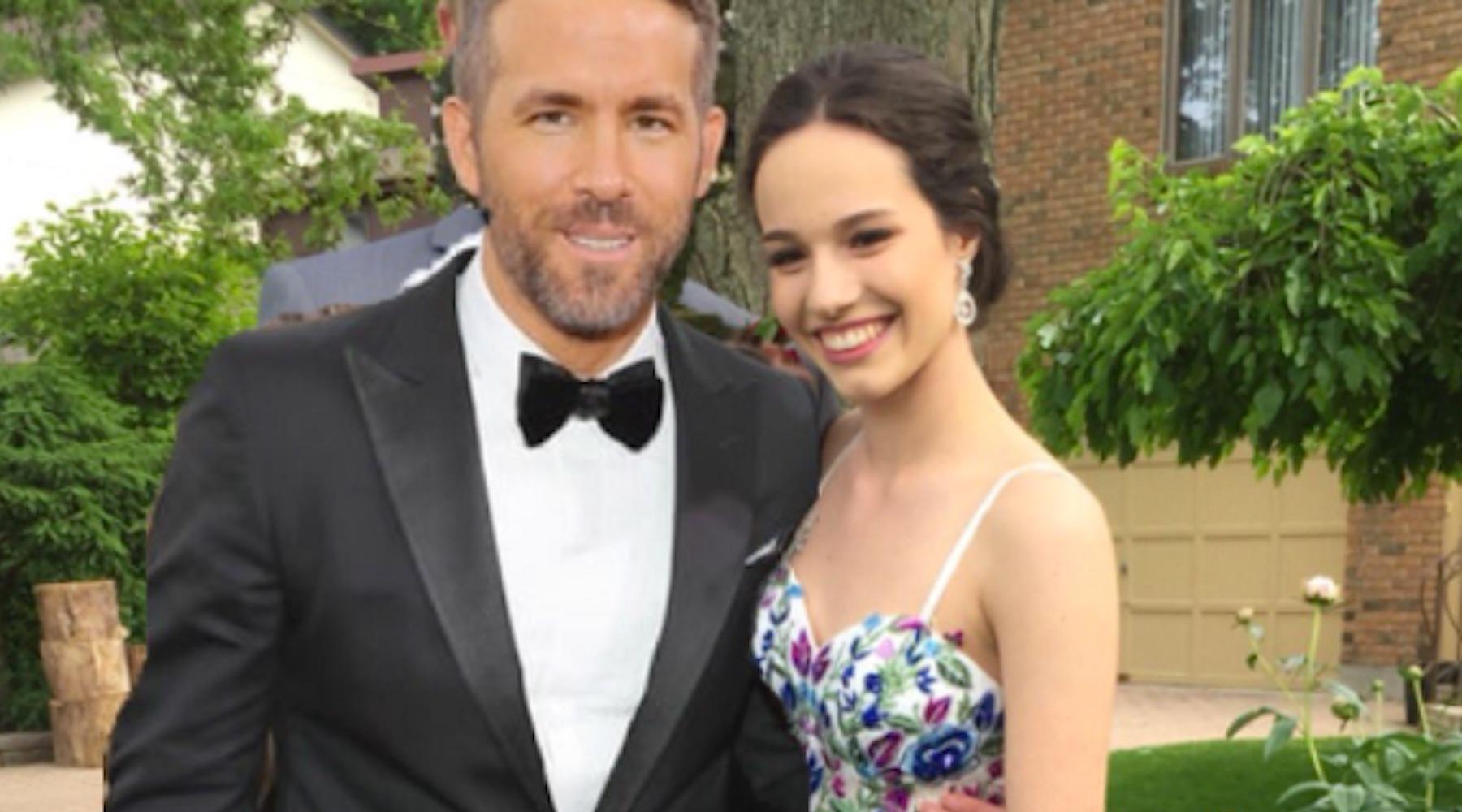 There is no denying that Ryan Reynolds is the gift that keeps on giving. From his funny movies to hilarious social media accounts and feuds with wife Blake Lively and friends such as Ryan Gosling, he is on top of the game. As Mugatu would say "he is so hot right now". But turns our ole Ryan can be good for a lot more than giving us a nice laugh every now and again. Now it seems that he can be a nice stand in for big events, such as the prom.
A Canadian girl named Gabi Dunn got dumped not long after prom. That's tough. You have all these pictures with someone who broke your heart, but you also look fly as hell. You're in your prom dress! Your hair and makeup are done! What are you going to do, not post them? Please.
Gabi made a creative choice and Photoshopped pictures of Ryan Reynolds over her ex, as any sane person would:
Article continues below advertisement
Gabi told Yahoo Style that she has always been a fan of the actor.
"I kind of have a huge love for Ryan Reynolds, and I wasn't totally feeling myself on prom day, so I wanted to post my look," she says. "Who could be a better prom date than him?"
She added, "It was a bad breakup, but I'm totally enjoying this now."
The tweet of her altered pics went viral, and the comments are full of people who were faced with the same dilemma and rose above it with a little photo altering:
Article continues below advertisement
Article continues below advertisement
Article continues below advertisement
Article continues below advertisement
Article continues below advertisement
Article continues below advertisement
Those are all incredible, but the best part is that Ryan Reynolds actually responded:
Article continues below advertisement
Article continues below advertisement
Gabi's ex isn't verified on Twitter, so who knows for sure what's going on, but the bio seems to explain it all: