Ryan Reynolds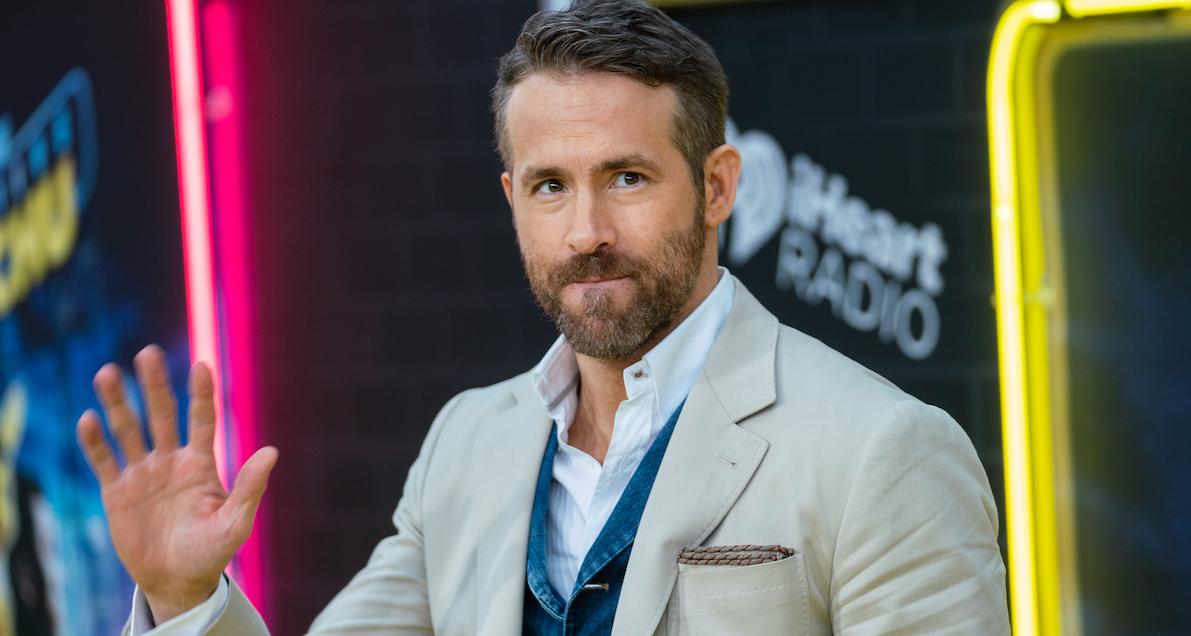 Ryan Reynolds was born on October 23, 1976 in Vancouver, British Colombia. The Canadian actor got his first acting gig in 1991 on the TV series Fifteen, but it wasn't until his role as Van Wilder nearly a decade later that Ryan became a household name.
Since his breakout role, Ryan has appeared in over 80 movies, including Just Friends, X-Men Origins: Wolverine, The Proposal, Green Lantern, and Deadpool.
Along with his impressive Hollywood career, Ryan was also named People's Sexiest Man Alive in 2010, acquired a stake in Aviation Gin, and became an American citizen in 2018.
Oh, and his wife is Blake Lively.
Before tying the knot with Blake Lively in 2012, Ryan was linked to several famous beauties including Alanis Morissette and Scarlett Johansson. Ryan started dating the "Ironic" singer in 2002 and the couple announced their engagement two years later. Unfortunately, they announced their split in 2017.
Ryan went on to surprise fans when it was revealed he secretly tied the knot with Scarlett Johansson in 2008, just a few months after announcing their engagement. However, the couple divorced two years later. "[Marriage] takes a lot of work. It takes a man who's not only confident in the love that you have for one another, but confident in what he has going on in his own career," Scarlett said of their relationship. "He has to be in a field that's completely different from yours."
Luckily, Ryan didn't follow Scarlett's advice and has seemingly found his soulmate in his Green Lantern co-star Blake Lively. The couple have two daughters together — James and Inez — and one on the way in 2019.
Ryan Reynolds' Twitter is a must-follow.
Along with trolling his wife and kids on the social media platform, Ryan's Twitter is full of hilarious one-liners and "feuds" with your favorite celebrities, including Paddington Bear and Kanye West. Plus, Ryan is known to engage with his followers, proving he's not afraid to laugh at himself.
And you can expect Blake Lively to hit back at her famous hubby on Twitter.
But wait, are Ryan Reynolds and Hugh Jackman friends?
One of Ryan's most famous feuds on Twitter is with Wolverine himself, Hugh Jackman. Ryan has trolled Hugh by doing everything from surprising Hugh in his hotel room dressed as Deadpool to a roast truce gone bad, when Hugh dissed Ryan's gin in a hilarious commercial.
Ryan Reynolds' kids are also not safe from his Twitter roasts.
Seriously, Ryan has trolled his daughters more than once on Twitter. And while he is mostly down for anything, we wouldn't recommend questioning his marriage on social media or criticizing his visits to a children's hospital dressed as his rated-R character Deadpool. When one outlet claimed Ryan and Blake were "struggling to spend quality time" together, Ryan hilariously clapped back with, "I wish. I could use a little 'me time.'"
What is Ryan Reynolds' net worth?
Not surprisingly, Ryan has amassed a pretty impressive net worth over the span of his three decade-long career. According to reports, Ryan is worth an estimated $75 million.
Latest Ryan Reynolds News and Updates