Actor Ryan Reynolds is the Internet's sweetheart, but usually because he is a potty-mouth prankster. We all like a handsome rogue with a talent for social media.
That fits in with his character Deadpool, who he promotes in ways that some might argue are inappropriate for children.
But kids are some of his biggest fans!
On Monday, Reynolds posted photos of kids from the Make A Wish Foundation who came to visit him on set for Deadpool 2. These are kids battling life threatening illnesses, who likely look up to Deadpool because he's sassy and a fighter and also has two very cool katana swords. 
It looks like Reynolds and the crew gave them a memorable time: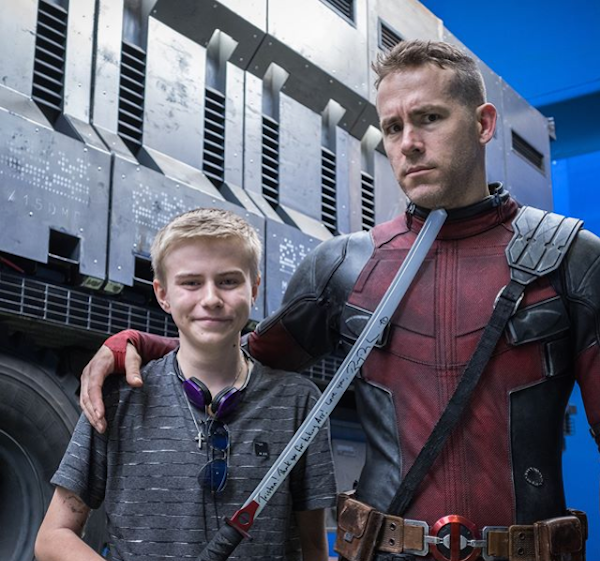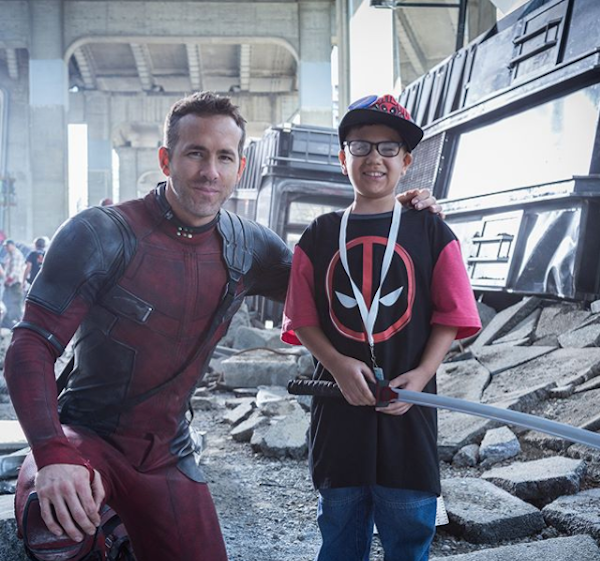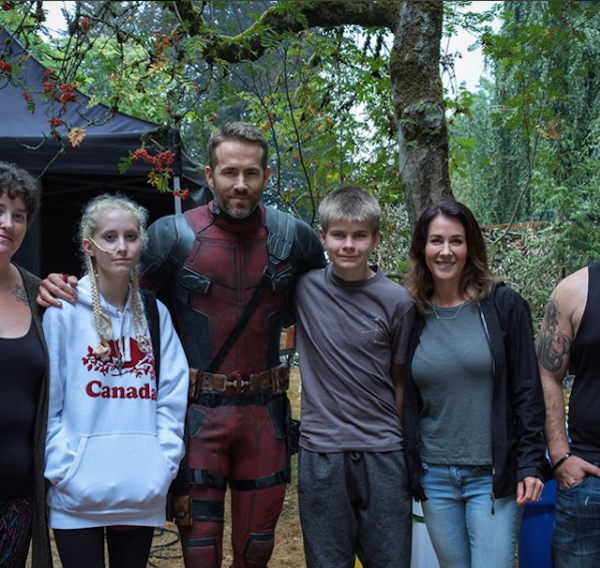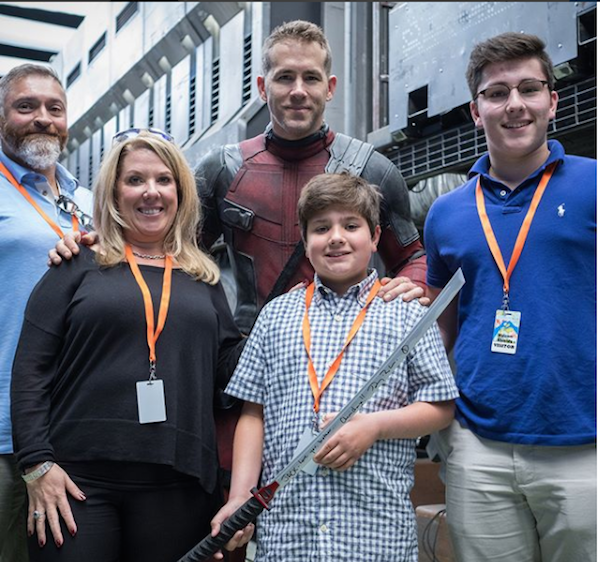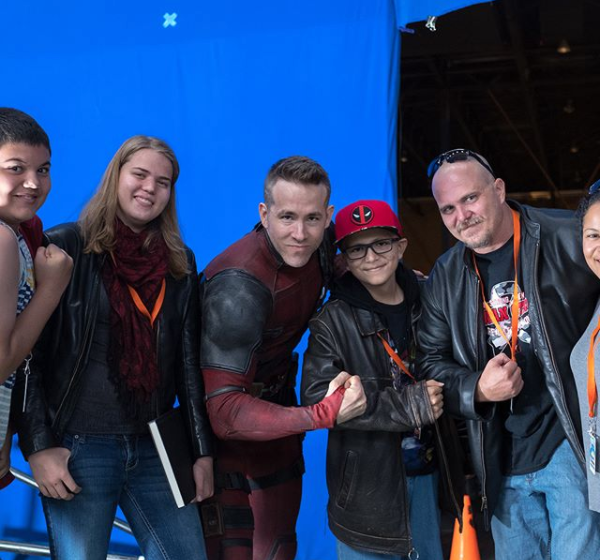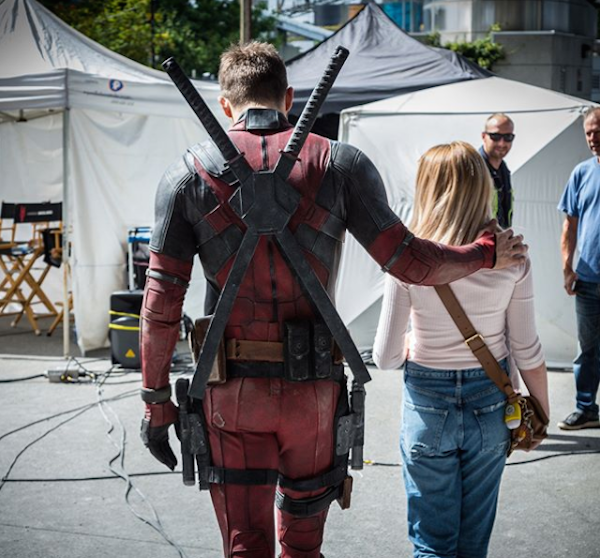 Unfortunately, we always get some haters in the comments.
On his photo, Reynold's wrote:
"One of the best parts of playing the Big Red Jackass is welcoming @makeawishamerica and @childrenswishfoundation onto set. Deadpool kicked Cancer in the taint, but these kids do it for real every day. These foundations make dreams come true for a lot of of super-brave kids. They also make dreams come true for parents, who just wanna see their kid smile. HUGE thanks to our Prop Master, Dan Sissons, for making sure every kid left with his/her own sword. (Bamboo versions. Not stabby-stabby versions.)"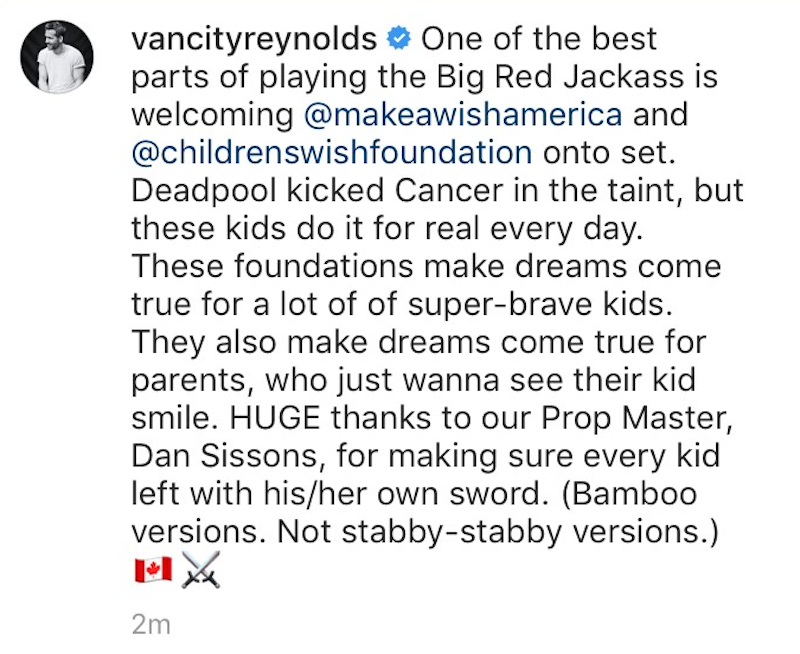 And then down in the comments someone responded to the lovely gesture by writing, "Guys [D]eadpool is [an] R rated movie and those kids are watching it…I think something is wrong here." They also included an angry emoji face, if you weren't sure how they felt about it.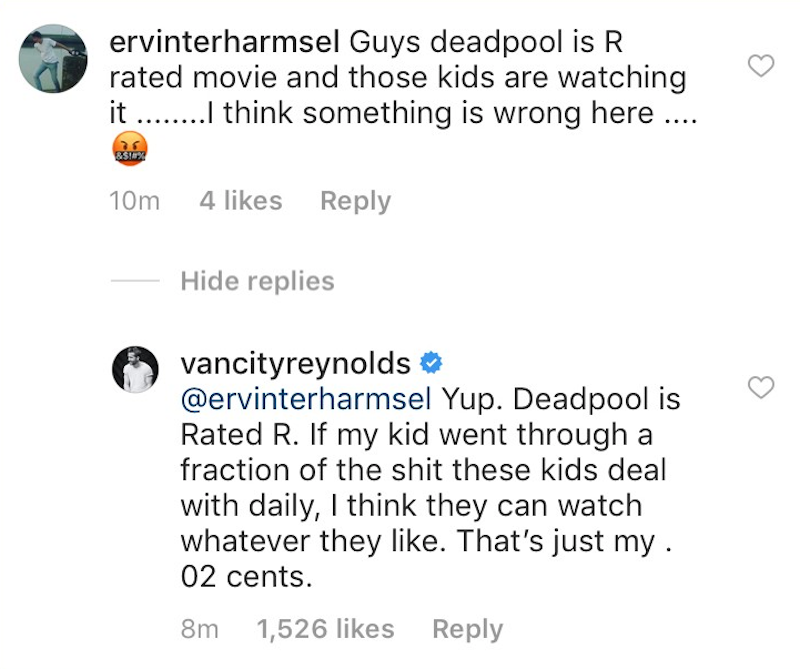 But our Insta-Hero didn't take it lying down.
"Yup," Reynolds responded, "Deadpool is Rated R. If my kid went through a fraction of the sh*t these kids deal with daily, I think they can watch whatever they like. That's just my .02 cents."
Don't go up against Deadpool. 
Or Ryan Reynolds. Like, look at him: