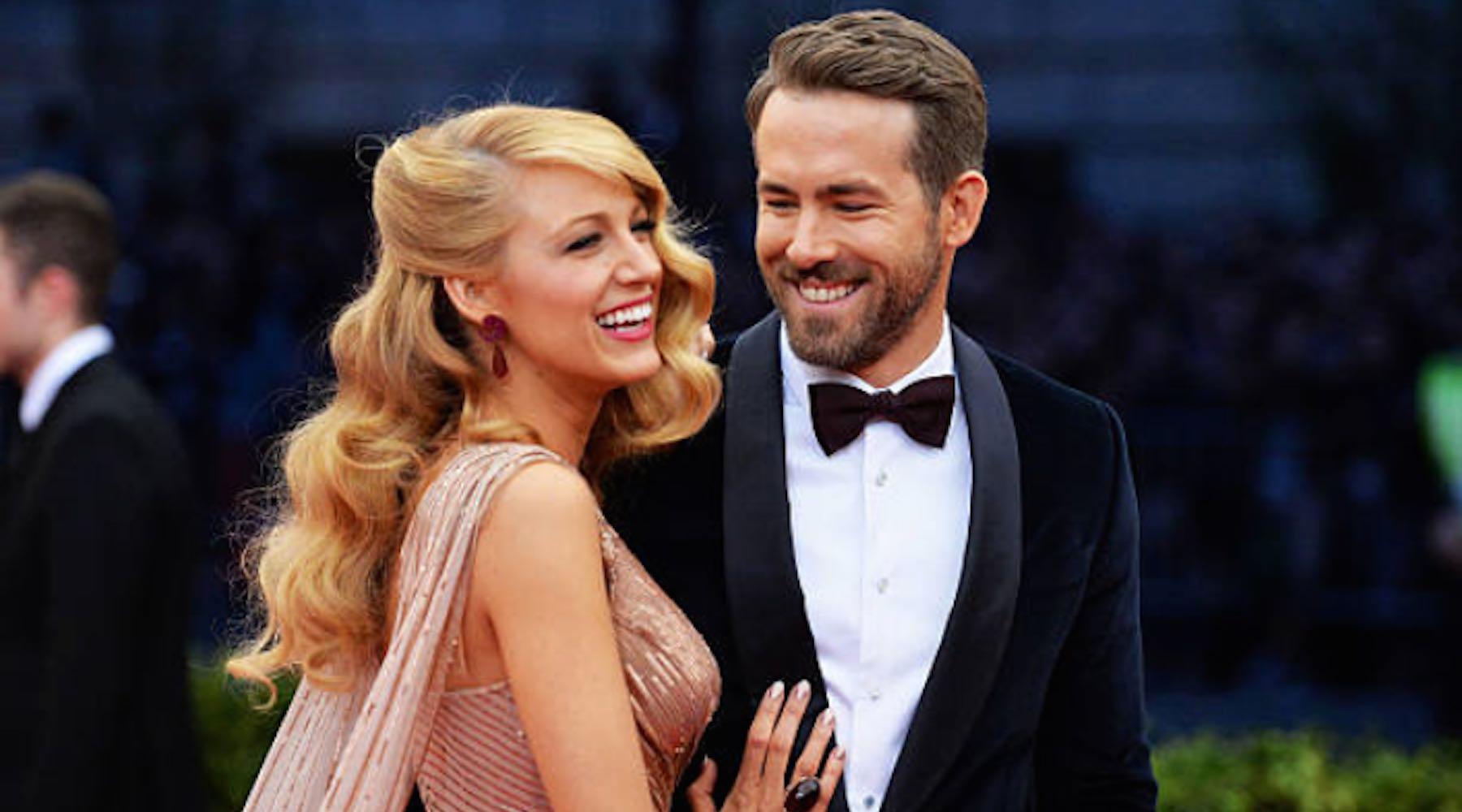 Blake Lively Responded Perfectly To Ryan Reynolds Making Fun Of His Marriage On Twitter
By Aimee Lutkin

Updated
Actor Ryan Reynolds would test the patience of a saint, but luckily for us, his wife Blake Lively is absolutely hilarious.
Recently, a publication called IBTimes India implied that the happy couple were on the rocks because their busy schedules were preventing them from spending any time together:
Reynolds responded perfectly, but in a way that was somewhat rude to his wife:
People were wondering how Blake Lively felt about all this:
Blake will give you "me time" when she's good and ready to young man.😛

— Samantha Tongate (@Sam3Dave) April 2, 2018
Lol, true love. ❤️

— 💖Sallee #chercrew 💖 (@TwinFlames11) April 2, 2018
Blake Lively knew what she was getting into when she married this man. She seemingly bided her time, waited, and was ready to troll his smug self.
The opportunity presented itself on Instagram, the Lively platform of choice.
She posted a picture of them both dressed up on the red carpet. You can't really see Lively's face, just the back of her head. You can also see her husband looking at her with all the warmth in the world.
"If there's one thing I'm infinitely proud of in this picture, it's the incredible hair styling that I did on myself."
Her hair does look great, but the troll is the real work of art.
The photo Lively shared was from the premiere of A Quiet Place, which stars and was directed by The Office's John Krasinski. It doesn't seem like Reynolds has publicly responded to his wife's teasing, but maybe that's because he was busy with Krasinski.
After the premiere, Reynolds tweeted about the film and Krasinski's wife Emily Blunt, who also stars in the movie. They're his parents now:
Krasinski was very happy to welcome Reynolds into the family:
Can you imagine the double-dates these four go on?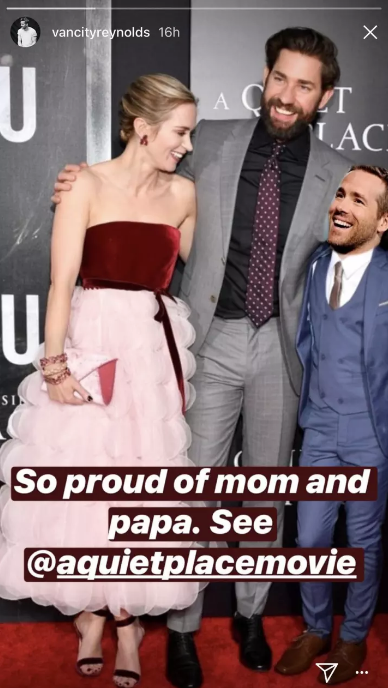 I think we all want to be a part of this family.