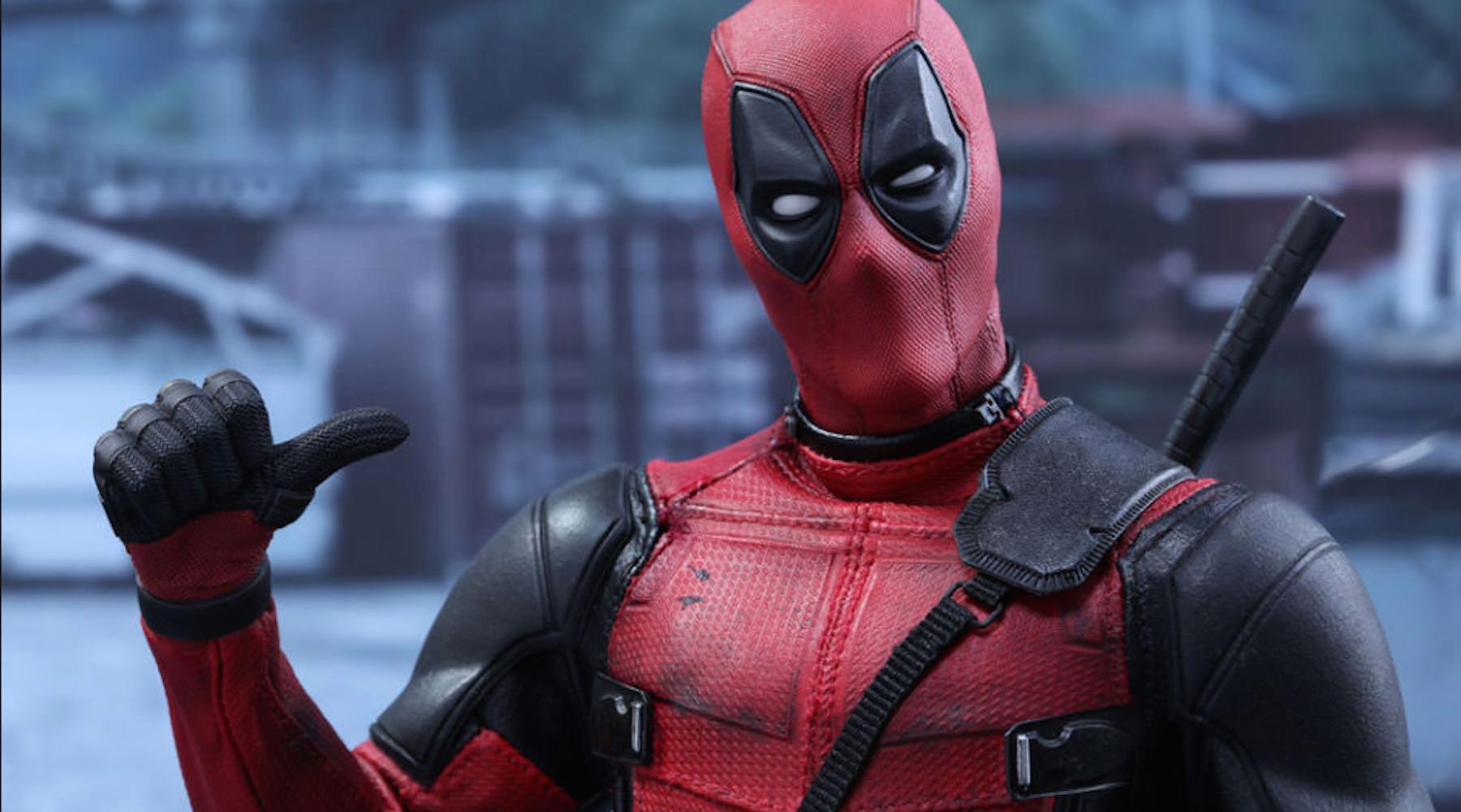 Ryan Reynolds Admits He Does Most Interviews As Deadpool Now To Cope With Anxiety
By Aimee Lutkin
At times it's hard to separate Ryan Reynolds the actor from his larger-than-life screen persona as Deadpool.
He posts things from his own social media accounts that seem to be in the voice of his character:
Shows up at his personal friends' homes in full costume:
And is a wise-cracking fool on Twitter, just like Deadpool is in every screen appearance:
In a new interview with the New York Times, Reynolds admits this isn't an accident. He explains he has anxiety, and has dealt with it in a variety of ways.
"I have anxiety, I've always had anxiety," he explains. "Both in the lighthearted 'I'm anxious about this' kind of thing, and I've been to the depths of the darker end of the spectrum, which is not fun."
Being the face of a huge Marvel movie franchise has exacerbated it at times, especially because his turn as Green Lantern tanked at the box office.
"When there's built-in expectation, your brain always processes that as danger," he said.
So, how does he deal? Reynolds admits that there was a time in his twenties when he dealt with his anxiety by partying.
"I was partying and just trying to make myself vanish in some way," he said. Reynolds turned away from self-medicating after losing friends to overdoses, though he still was wrecked with anxiety at times.
Being in the spotlight means encountering anxiety triggers all the time, from interviews to appearance on TV, plus all the big budget shoot days. Reynolds claims he meditates, usually with the help of an app. But he also claims to do a lot of his interviews in character as Deadpool, though the people interviewing him may not realize it.
"When the curtain opens, I turn on this knucklehead, and he kind of takes over and goes away again once I walk off set," he said. "That's that great self-defense mechanism. I figure if you're going to jump off a cliff, you might as well fly."
It's great that Reynolds is talking about a common problem for people that often goes overlooked or untreated, though few people can lean as heavily on actually being Deadpool for relief. But the character means a lot to a lot of people.
Reynolds has brought his Deadpool persona to special events for kids, and invited Make-A-Wish participants to set so they could meet their hero.
He's also visited hospitals as Deadpool with fellow Avenger, Chris Pratt:
Ryan Reynolds has super powers, and he's willing to share them on screen and in real life.