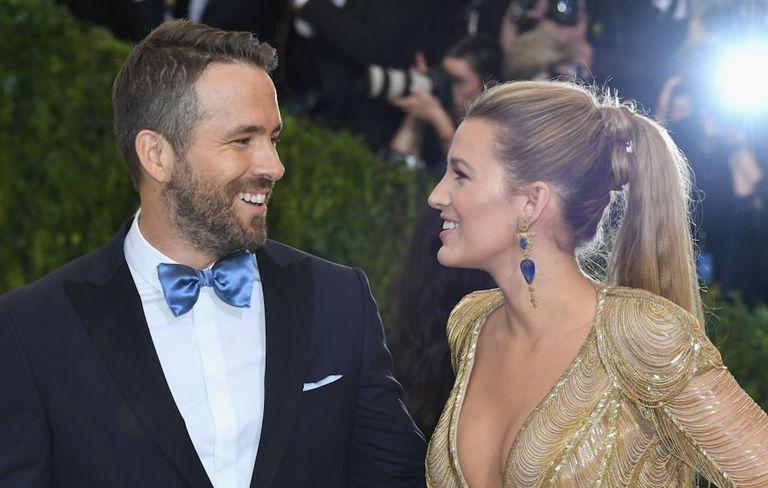 Blake Lively Deleted Her Instagram Photos And Unfollowed Ryan Reynolds
By Aimee Lutkin
Blake Lively is popular on social media, in part because of her amazing relationship with her husband, Ryan Reynolds. The two seem to have some sort of competition over who can mock the other the best online, if they're not busy clowning Hugh Jackman. Seriously, if you do not follow the couple on Instagram or Twitter, you are missing out.
Whether its Ryan's parenting advice, or Blake's clapbacks at fans who continually feel the need to criticize her style — like Serena van der Woodsen needs fashion advice — their tweets and captions are what social media dreams are made of. Sorry, Chrissy Teigen — you are not the queen of Twitter anymore.
So imagine the despair when followers saw Lively has deleted all of her Instagram posts. And we're not exaggerating when we say she deleted every single photo she has ever uploaded: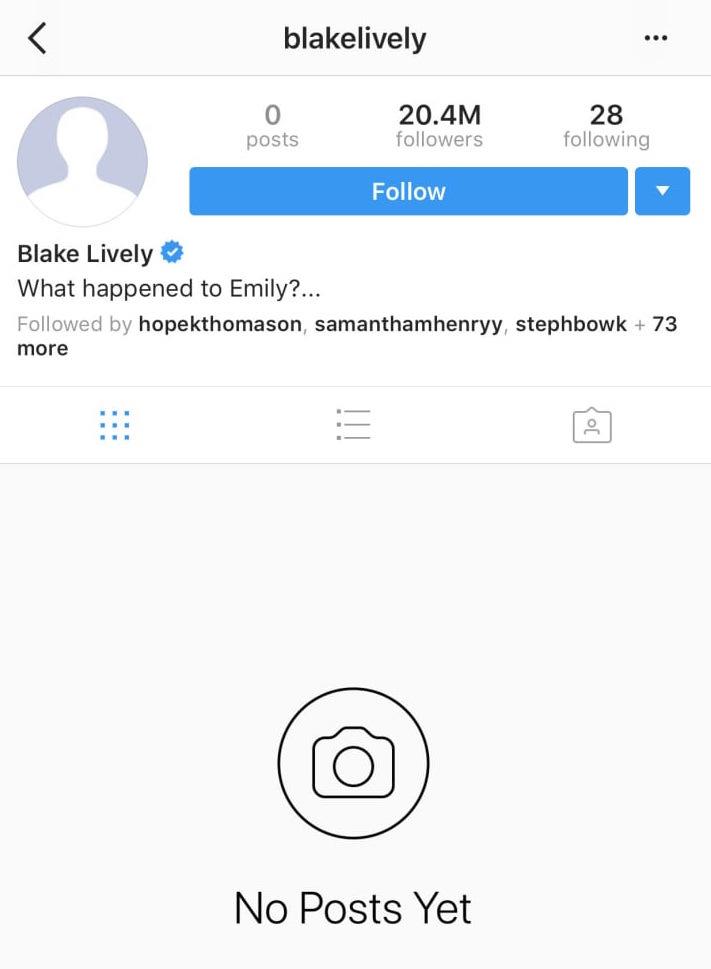 And even weirder, she unfollowed Ryan, and started following only people with the name "Emily Nelson."
Blake's Twitter account is hinting at the name as well, with a screenshot of someone playing Hangman. Creepy:
The women getting followed are equal parts thrilled beyond belief and weirded out:
And the people not named Emily Nelson are wondering, can they be? For the follow?
And whoever is managing this stunt is leaning into the weird factor hard:
Some people have been jumping to the worst possible conclusions immediately:
It turns out Blake is promoting a new movie, Taylor Swift-style. Buzzfeed reports she's starring in an adaptation of a book called A Simple Favor, which is about a woman whose best friend Emily Nelson suddenly disappears. That is scary, but it's also fiction.
It just goes to show that if you wait long enough, you might get noticed by a celebrity promotion:
Someday your name will be called!