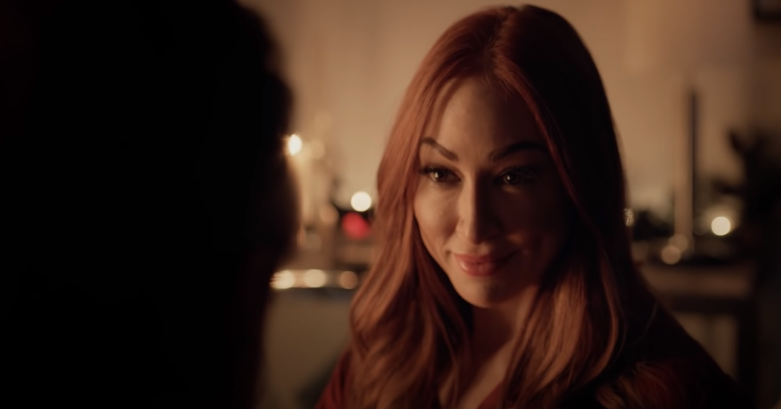 Ryan Reynolds Churned out the Timely Peloton Ad in a Ridiculous Amount of Time
Spoiler Alert: This article contains spoilers for the first episode of And Just Like That...
The fitness industry is worth a whopping $32 billion and for good reason. Folks are constantly obsessed with the way they look and want to find ways to get in shape. Although there are plenty of effective training techniques highlighted by anti-fitness industry coaches and trainers who have led fighters to world championships and helped plenty of folks reach their fitness goals, there are companies that make a lot of money selling high-priced, quality equipment.
Article continues below advertisement
Like Peloton, who Ryan Reynolds just made an ad for featuring Mr. Big from Sex and the City that's got a lot of people asking: Who is the woman in the commercial?
Article continues below advertisement
Who is the woman in the Mr. Big Peloton ad?
If you aren't familiar with the "Big" ad, it's in the vein of similar ads produced by Ryan Reynolds' marketing company, Maximum Effort. What's really staggering is that the entire thing was created in just 48 hours, as a response to the premiere episode of And Just Like That..., the HBO Max sequel series to the ridiculously popular Sex and the City.
In the show, Carrie Bradshaw's longtime love interest, Big, dies of a heart attack after completing his 1,000th Peloton ride. His Peloton trainer is played by an IRL spokesperson and trainer for the brand, Jessica King. The fitness influencer goes by Allegra in the show, and Ryan was able to retain the talents of both Jessica and Chris Noth (who plays Big in the series) for the ad spot.
Article continues below advertisement
The commercial features both Chris and Jessica sitting on a couch and flirting with one another, a fireplace crackling in front of them. "To new beginnings," he says, which she repeats. She then tells Chris that he looks great, and he follows up by saying that he feels great, before suggestively asking her if she'd like to take another ride because "life is too short not to."
Article continues below advertisement
The camera then shifts to show that there are two Peloton bikes on the couch behind them. Ryan Reynolds' voice can then be heard in the ad rattling off the benefits of increased cardiovascular exercise: "And just like that, the world was reminded that regular cycling stimulates and improves your heart, lungs, and circulation, reducing your risk of cardiovascular diseases. Cycling strengthens your heart muscles, lowers resting pulse, and reduces blood fat levels."
Article continues below advertisement
And the end of the advertisement, Ryan's heard saying, "He's alive." Peloton shared the commercial online writing, "And just like that...he's alive."
It's an interesting partnership, considering that Ryan trolled the ever-loving heck out of Peloton with his Aviation Gin ad featuring the actress from a much-maligned Peloton commercial about a woman who was gifted the bike from her husband.
It seems that Peloton took the advertisement in stride. HBO hasn't yet responded to the usage of Big or Jessica King in Ryan's commercial.
Article continues below advertisement
Folks are loving the Big Peloton ad.
They've even come up with their own interesting theories, like that he faked his own death to end up with Jessica King. Others are just enjoying Ryan's humor in the commercial.
So, is it time for HBO to respond? Are we about to see Chris reprise his role again in the next episode in the background with Jessica King on his arm? We suppose the ball is in HBO's court to keep these conspiracies going.