Ryan Reynolds Officially Joins the Dark Side of Social Media and Creates a TikTok Account
Ryan Reynolds surprised TikTok fans by recently creating an account for the popular video sharing platform. Here's what the actor is up to on TikTok.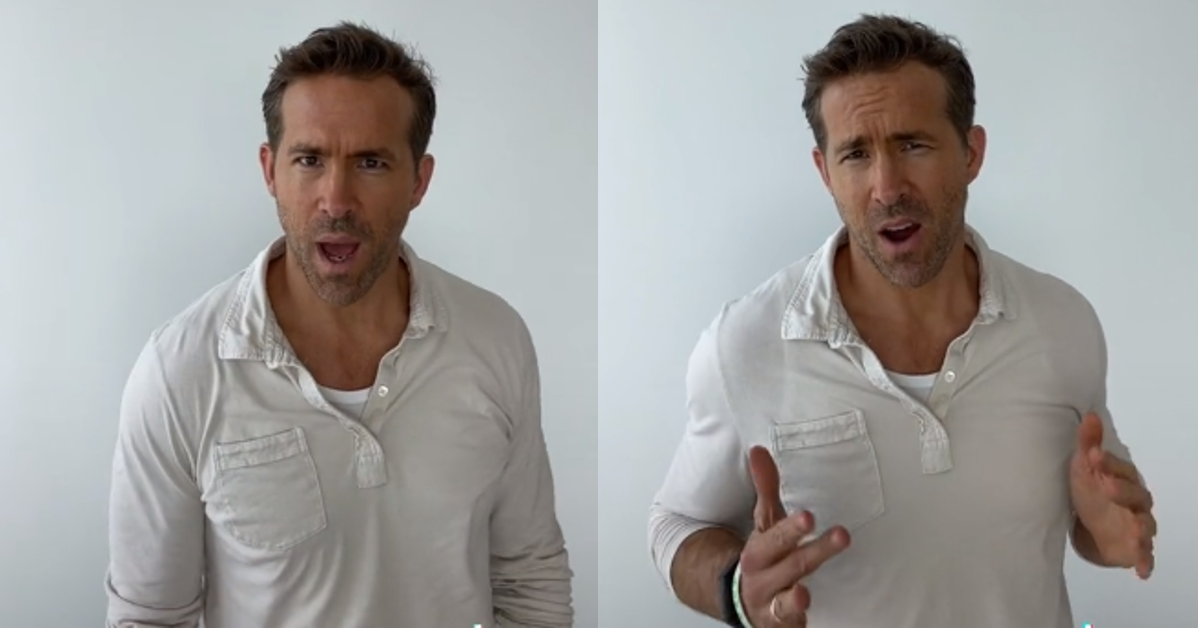 Social media platforms are only as annoying as the people on them. And while human beings come in all different shapes, sizes, and personalities, for some reason, each platform ultimately creates its own framework for successful content.
For Instagram, it's golden hour butt shots that have some vaguely philosophical quotes attached to them. For Facebook, it's quasi-racist conspiracy theories with intermittent caps lock.
Now, Ryan Reynolds fans want to know which TikTok trends the actor will engage in now that he has an account.
Article continues below advertisement
Ryan Reynolds is already hard at work uploading content to his TikTok.
While it's easy to lambast TikTok as a gathering place for those who rock forced smiles and tie-dye sweatsuits to pull off mirthless dance routines, it's no secret that it's ridiculously popular with a super far-reaching user base.
"Actual" celebrities are even flocking to the platform (or whoever their publicist is), as it's a great place to connect with more fans.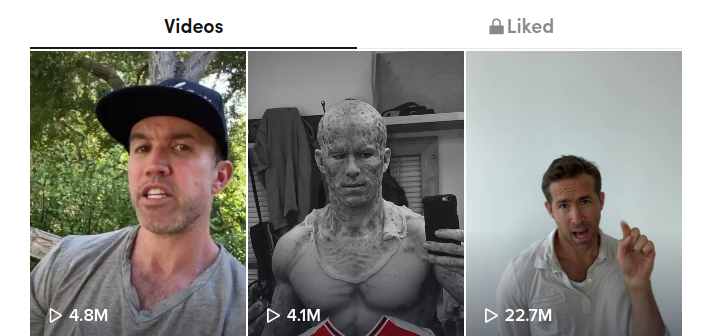 Article continues below advertisement
The additional revenue that comes from said account doesn't hurt either: Users earn roughly $100,000 for every 270,000,000 views they generate, so if you're a popular individual you can get yourself a nice chunk of change on the platform.
For Ryan's first TikTok post, he wrote, "I swear you will be disappointed by this account."
Article continues below advertisement
While many people were delighted by the actor's trademark self-deprecating humor, Just Friends fans knew exactly where the lip-sync scene that he performs in the video originated.
Article continues below advertisement
Ryan is no stranger to mixing business with pleasure, and it's the reason that he's been able to have so many successful entrepreneurial endeavors. He's crafted some pretty hilarious skits that have doubled as online commercials for Aviation Gin, for example.
He does the same with Mint Mobile, and it looks like he's using TikTok to provide the same type of levity slash brand recognition for his English football team, Wrexham A.F.C.
Article continues below advertisement
Some of his promos for Wrexham are more subtle than others. For example, there's the one that features him denying a duet with Always Sunny star and co-creator Rob McElhenney, who happens to be wearing a Wrexham cap.
Article continues below advertisement
If you're looking for Ryan's TikTok handle, it's the same as all his other social handles: @vancityreynolds.
And the "Van" doesn't come from the fact that he likes wearing flat-footed comfortable sneakers designed for skateboarders. It's a nod to his hometown of Vancouver, Canada.
Naturally, there are several "impostor" accounts that just re-post videos from his other platforms, but the real deal is the verified @vancityreynolds (no periods, hyphens, or underscores).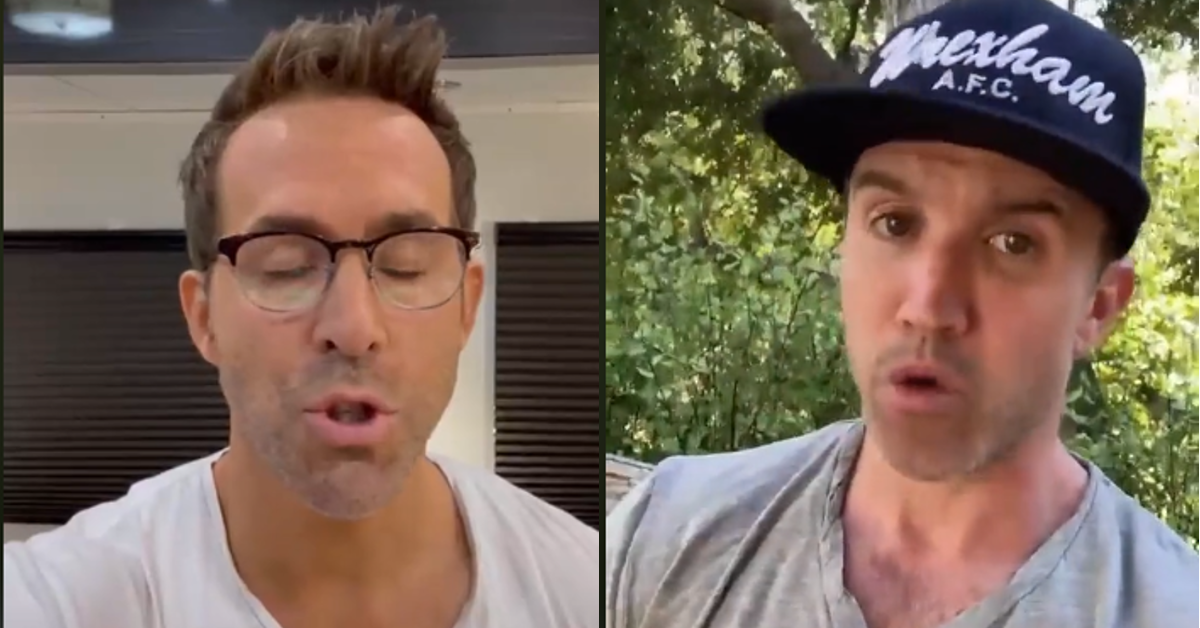 Speaking of the Great White North, perhaps fans will be treated to some clips of The Proposal and more classic Ryan Reynolds content on TikTok. It looks like he's already off to a great start views-wise.