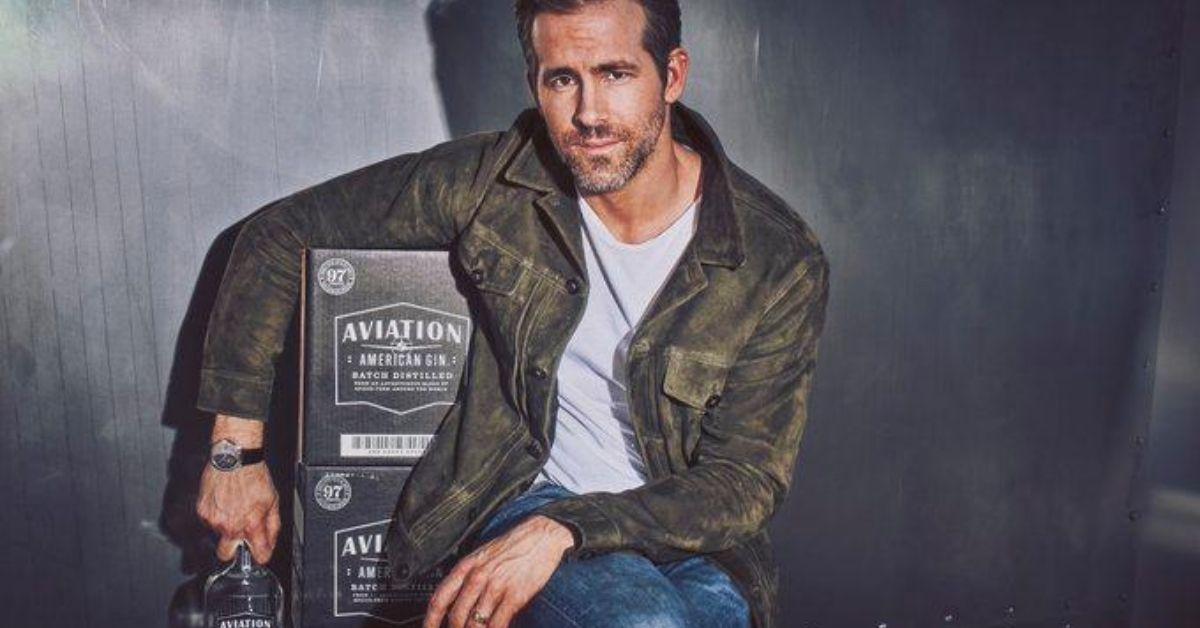 Ryan Reynolds Just Sold Aviation Gin, but How Much Did He First Pay for It?
It was a big day for Ryan Reynolds on Aug. 17, 2020. The actor and father of three announced he had sold his Aviation Gin brand. He had purchased an ownership interest in the alcohol brand back in 2018, but how much did Ryan Reynolds pay for Aviation Gin in the first place?
Article continues below advertisement
Ryan Reynolds sold Aviation Gin for a lot of money.
Gone are the days where celebrities only put their name and face on movies. These days, they're legitimate business people and are investing in brands and opportunities outside the world of acting. Ryan Reynolds is one of those people and in 2018, he got into the alcohol game with Aviation Gin, signing on to the brand, which was started in 2006, as the creative director and co-owner.
Article continues below advertisement
It was a venture that sure paid off because two years later, Ryan sold the company for a cool estimated $610 million. According to Vanity Fair, the world's largest spirits and beers producer, Diageo, acquired the gin brand.
The deal is estimated to be worth up to $610 million with Diageo paying $335 million upfront and the additional $275 million could be paid off depending on the performance of the gin over the course of the next 10 years.
Article continues below advertisement
"A little over two years ago, I became an owner of Aviation Gin because I love the taste of Aviation more than any other spirit. What I didn't expect was the sheer creative joy learning a new industry would bring," Ryan said in a statement about the sale.
Article continues below advertisement
"Growing the brand with my company, Maximum Effort Marketing, has been among the most fulfilling projects I've ever been involved with," he continued. Adding, "I want to thank Diageo for their incredible team and passion. We're so excited for the next chapter of Aviation Gin, which, I promise, will require just as little reading."
How much did Ryan Reynolds pay for Aviation Gin in the first place?
On Feb. 21, 2018, it was announced that Ryan Reynolds had acquired an ownership interest in Aviation Gin. At the time, the brand was not well-known, but Ryan believed it was worthy of more spotlight.
Article continues below advertisement
"Aviation is the best tasting gin in the world," he said at the time in a press release. "Once I tried it, I knew I wanted to get involved with the company in a big way."
Article continues below advertisement
"If you think all gin tastes the same, you'd be mistaken," he added. "Aviation is in a completely different league and I couldn't be prouder to be a part of the company." The details of his purchase noted that he was going to be involved in the day-to-day business and will hold the title of co-owner as well as being named the creative director.
But, how much did he pay to get in on the brand? The details were never released. According to Forbes, after reaching out to a representative for Ryan, they had declined to comment on what the sale price was or what percentage of Aviation Gin he had acquired. They did mention he was a "significant owner," but would not say much beyond that.
Article continues below advertisement
Whatever the sale price was, if he was able to sell it for basically $610 million dollars only two years after becoming involved in the brand, he made a good investment decision.