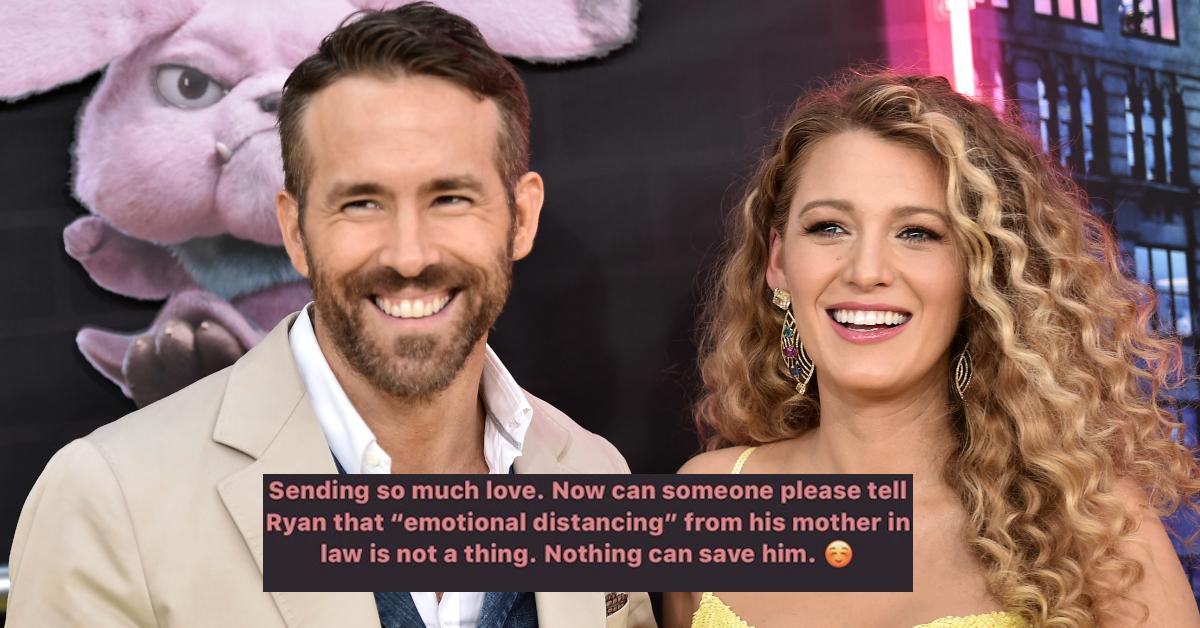 Ryan Reynolds and Blake Lively Donated $1 Mill and Hugh Jackman's Phone Number to Fight Coronavirus
Black Lively and Ryan Reynolds performed probably the first charity troll job ever after donating $1 million to coronavirus relief.
The term #relationshipgoals gets thrown around a lot. So much so that it's kind of annoying, especially when you realize how self-destructive it is to compare yourself to others in a way that isn't conducive to your own self-growth. That being said, if there ever was a duo that's earned the coveted/hackneyed hashtag, it's Ryan Reynolds and Blake Lively.
Article continues below advertisement
A lot of it has to do with their apparent enthusiasm for one another and life, and their ability to insert a joke into every situation, even when it comes to donating a ton of money to help bring relief to those who have been negatively affected by the panic surrounding the coronavirus.
Due to some of the containment procedures governments are enforcing to help curb the spread of COVID-19, many people all over the world are facing extreme lifestyle changes literally overnight.
Many businesses are either shutting down or finding themselves with an extremely limited customer base. Bartenders in certain cities are essentially out of work, major film productions are halting for several weeks at a time, corporations are forcing employees to work from home, substitute teachers with long-standing relationships at school districts are finding themselves out of work - it's a terrible position for many to be in.
Article continues below advertisement
Which isn't to say salaried employees are in tough spots too. Depending on how long individuals are forced to practice "social distancing", it's only so long before layoffs occur, but at the very least, if you're on a salary replete with benefits, you have it way better than hourly workers who are forced to go on unemployment almost immediately.
This is why Ryan and Blake have donated a whopping $1 million to Feeding America and Food Banks Canada.
Article continues below advertisement
They encouraged others to follow in their footsteps if they could spare some cash. Both organizations have stellar ratings on Charity Intelligence and Charity Navigator, resources that rank just how effective the charities are at ensuring donated money is utilized in the best way possible to help those in need.
Both Ryan and Blake posted messages on social media about COVID-19, but the Deadpool star's IG contained a little jab at Hugh Jackman.
Article continues below advertisement
The two stars love trolling one another on social media, and Ryan did just that, even while making an important announcement about the recent pandemic. He implored others to give Hugh a phone call to keep him company in this trying time, while providing a fake number for us to reach the Oscar-nominated actor at, followed by a cry face emoji.
The announcement from the actors came only a day after it was announced that their Mint cell phone company would be providing free service to its customers, both new and those who are already signed up, which includes unlimited high-speed data until April 14th, 2020.
Article continues below advertisement
"These last few days have thrown the world into an unprecedented moment of uncertainty where reliable communication is of the utmost importance. As your communication provider, we feel it's necessary to do something that could possibly help all of us navigate this tough time a little bit better. Starting 3-15-20 through 4-14-20, Mint Mobile will be providing all current and new customers with FREE unlimited high-speed data add-ons," Mint Mobile said in a statement.
Article continues below advertisement
Recent developments regarding the USA's collective responses to the coronavirus continue to highlight just how seriously it's being taken. President Trump announced on Monday afternoon that social gatherings of ten or more are greatly discouraged, and some parts of the country are implementing curfews, social distancing, and self-containment protocols.
There really isn't a timeline as to when things can return "back to normal", which is why it's so awesome to see how people like Blake and Ryan are reacting to such an uncertain time: by doing everything they can to help others, spreading legit positivity, and encouraging their fans to do the same.
Now if you'll excuse me, I need to give Hugh Jackman a call, heard he's feeling a bit lonely.