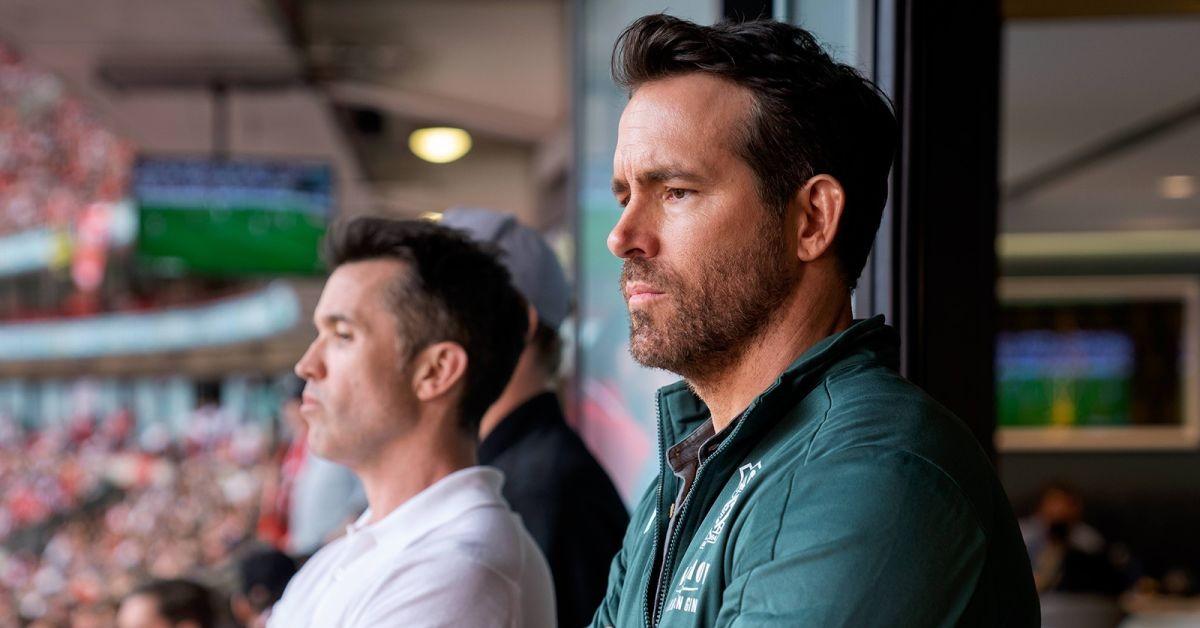 'Welcome to Wrexham' Star and Hollywood Hottie Ryan Reynolds Owns a Handful of Companies
Maybe you know him as the swoon-worthy star of The Proposal, or as stunner Blake Lively's hubby, or perhaps as the uber-sarcastic Marvel antihero, Deadpool. Either way, Ryan Reynolds is a bonafide modern-day Hollywood icon — one with lots of money. Using his wealth for good, Ryan Reynolds recently purchased the Wrexham Association Football Club with fellow actor Rob McElhenney (It's Always Sunny in Philadelphia). And this is the subject of FX on Hulu's newest docuseries Welcome to Wrexham.
Article continues below advertisement
"Rob McElhenney and Ryan Reynolds run Wrexham Football Club as they try to create an underdog story the world can root for. From Hollywood to Wales, the docuseries tracks their crash course in ownership and the interwoven fates of a team and a town," the official synopsis reads. Who doesn't love an underdog story? It's truly giving us Ted Lasso vibes.
With a Rotten Tomatoes score of 90 percent, it's clear that the two actors' efforts — as well as the heartwarming quirks of Wrexham, Wales, and its people — are well-received. But this isn't unlike Ryan, as the star has been known to dip his toe in the advertising world, purchasing companies along the way. Let's discuss which companies the actor and businessman owns.
Article continues below advertisement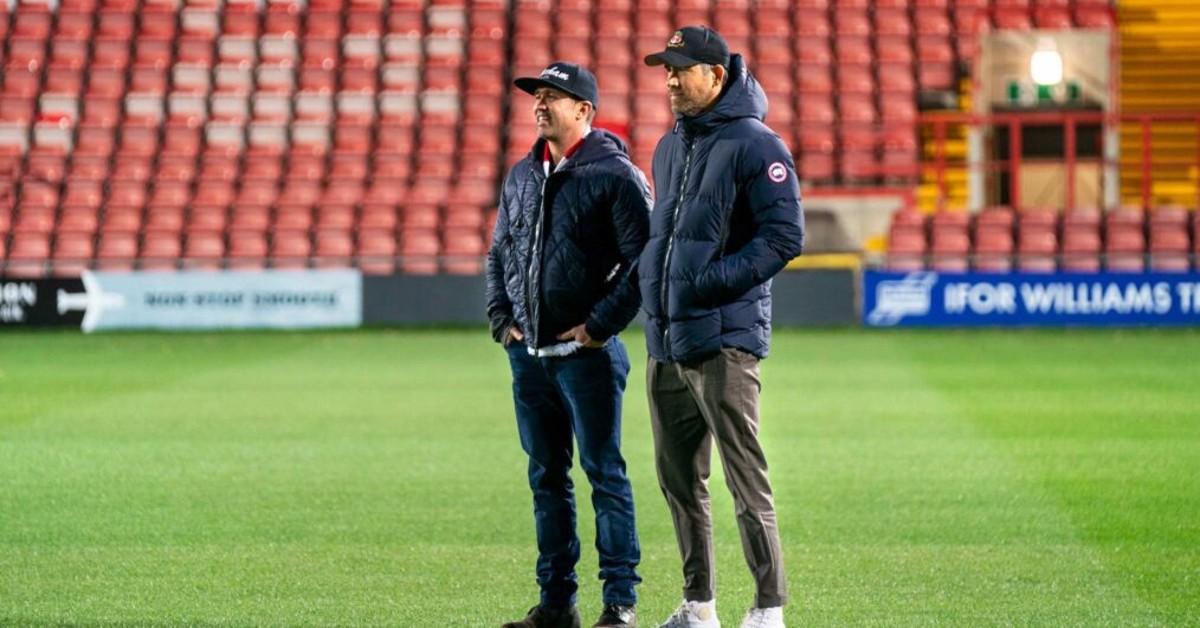 What companies does Ryan Reynolds own?
"The actor-entrepreneur's ability to share his enthusiasm about businesses including Aviation Gin, Mint Mobile (in which he bought an ownership stake in 2019), Maximum Effort Marketing, and Wrexham A.F.C. has proved both effective and lucrative," wrote The Hollywood Reporter in 2021.
Article continues below advertisement
To clarify, Ryan Reynolds is a majority owner of Aviation Gin, Mint Mobile, and Wrexham A.F.C., as noted by Fortune. And though he's the cofounder of Maximum Effort Marketing — a film production company and digital marketing agency — Ryan sold the company to ad tech company MNTN in 2021. He still acts as its CCO to this day, however.
"Showing up is so important and picking up the phone and having skin in the game," Ryan Reynolds told The Hollywood Reporter.
"Our philosophy is to bring people together in fun, smart, unexpected ways — and I think alcohol, wireless, lower-tier Welsh football and ad tech all counts as a pretty unexpected grouping," he explained, clearly aware that not everyone gets his approach to business.
"It's about joy — as corny and silly as that sounds, I think it has real merit and traction."
Article continues below advertisement
Why did Ryan Reynolds purchase Wrexham A.F.C.?
Have you ever felt an unexplainable connection to something foreign to you? That's kind of what happened here.
"It seemed like an interesting proposition. We were looking at a bunch of different teams and the thing for me that really struck a chord about Wrexham was how intrinsically tied communities are to their football club," he told This Morning's Alison Hammond, per the Daily Star.
"It's a more all encompassing project with Wrexham - their supporters, their community, and taking them back into the English Football League. That is our goal and our hope," he continued.
With the team, Ryan and Rob McElhenney actually have a few goals: "reinforcing Wrexham's values, expanding the club's identity, awarding loyalty of fans, and a shot at success," as detailed by the Daily Star.
The first two episodes of Welcome to Wrexham are currently streaming on Hulu.