Ted Lasso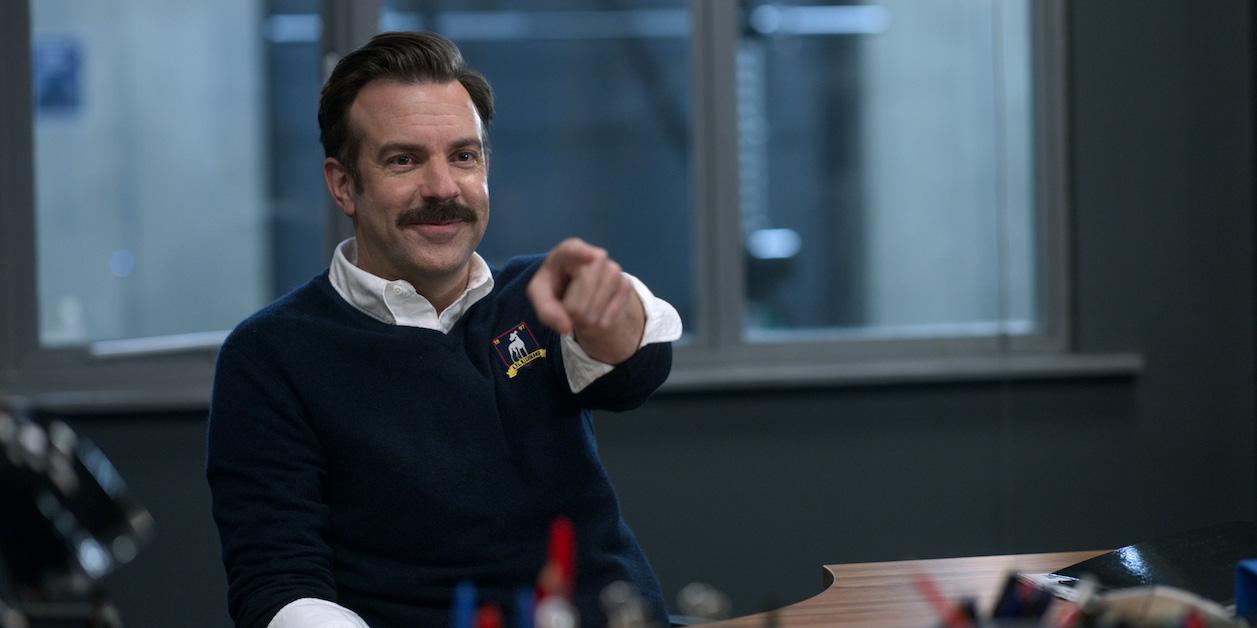 American college football coach Ted Lasso (played by SNL alum Jason Sudeikis) is recruited to coach an English Premier League Team, despite having no soccer coaching experience, in the comedy streaming series. Ted Lasso is based on the character Jason created for promos of NBC Sports' coverage of the Premier League.
The owner of AFC Richmond, Rebecca Welton, hired Ted Lasso to ruin the soccer club as revenge against her cheating ex-husband. As expected, the team thinks Ted is a joke — at first, but eventually wins over the team with his charm.
The series also chronicles the end of Ted's marriage to his wife Michelle while unknowingly trying to overcome Rebecca's attempts at sabotaging the team.
Jason won the Golden Globe for Best Actor in a TV Series, Musical or Comedy, for his role in 2020.
Network: Apple TV+
First Episode Date: August 14, 2020
Cast:
Jason Sudeikis (Ted Lasso)
Hannah Waddingham (Rebecca Welton)
Jeremy Swift (Leslie Higgins)
Phil Dunster (Jamie Tartt)
Brett Goldstein (Roy Kent)
Brendan Hunt (Coach Beard)
Nick Mohammed (Nathan Shelley)
Juno Temple (Keeley Jones)
Sarah Niles (Dr. Sharon Fieldstone)
Where to Watch: Apple TV+
Latest Ted Lasso News and Updates